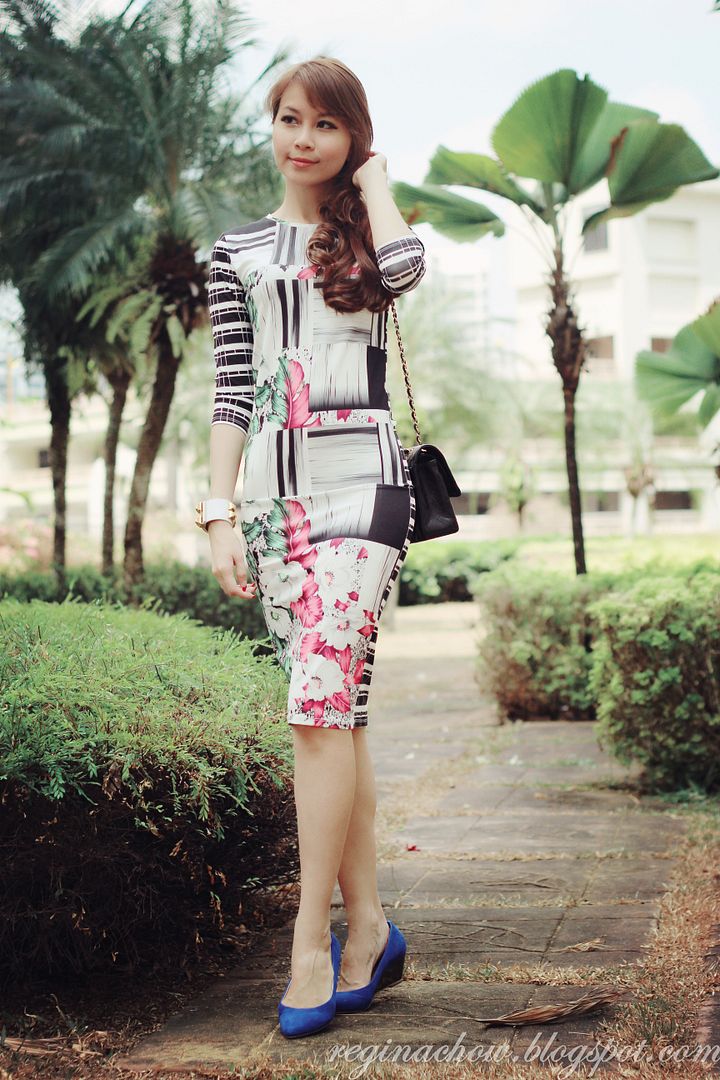 I usually post casual weekend outfits because I don't have the luxury of time on weekdays to document my work outfits. But I figured it's probably about time I ventured beyond casual wear and share more work outfits, since we spend most of our waking hours at work and being able to look professional in such a hot and humid climate is one of the greatest challenges faced by corporate executives in Singapore.
Pencil dresses with structured silhouettes are my work wear staples. Truth be told, I have never considered bodycon dresses work appropriate because they are far too figure-hugging. Little did I realize that it is actually possible to turn a bodycon dress into a work wear staple.
The easiest option is to throw on a blazer, but layering in this heat is hardly a good idea especially if you take the public transport. Choosing a bodycon dress with the right cutting, print and length would probably be more ideal in our situation.
To balance out the form-fitting silhouette and transform it into a modest work piece, go for a bodycon dress that has longer sleeves (instead of the sleeveless ones that show off more skin) and length (ideally, a midi length would be great). Such dresses look amazing in solid colours as they form the perfect canvas for accessorizing with statement necklaces and you will be surprised by just how elegant the overall look is.
However, if you are feeling more adventurous, go all out with prints.
Prints can be a little too gaudy for work but it is acceptable as long as you stick to a monochromatic colour palette. This dress from Topshop totally fits the bill. 3/4 sleeves, midi length and bold monochromatic prints - you get the idea. What I love about printed dresses is that it saves you the hassle of having to accessorize, which is great given that we don't have much time to doll up before leaving the house during the rush hour.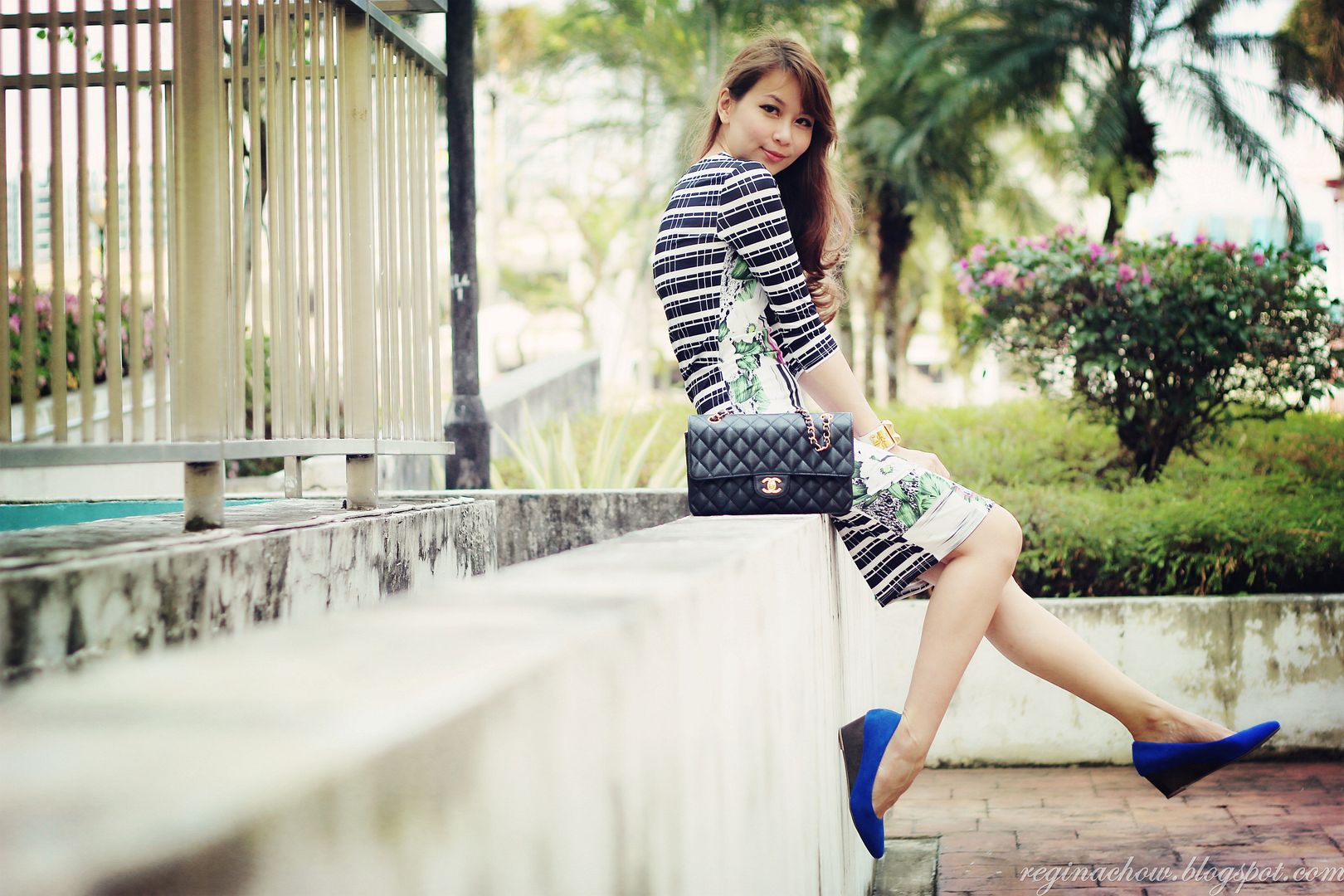 To pull the look together, a pair of pumps always does the trick. Covered toe shoe always look more professional, even if you always get your pedicures done.
I would usually have reached out for a pair of black pumps to complement a dress like this, but I thought these electric blue pointy pumps added a pop of colour and interest to the whole ensemble. It also helps that these are wedges and a lot more comfortable to walk in than stiletto heels.In fact, this is probably the best type of work shoes for rushing into trains and chasing after buses!
Dress from Topshop
Shoes from Pazzion
Bag from Chanel
Cuff from Hermes
Hopefully this post gave you some inspiration on how you can transform bodycon dresses into work appropriate pieces. I hope to post more work outfits in time to come, if time permits, so do keep a lookout for them!