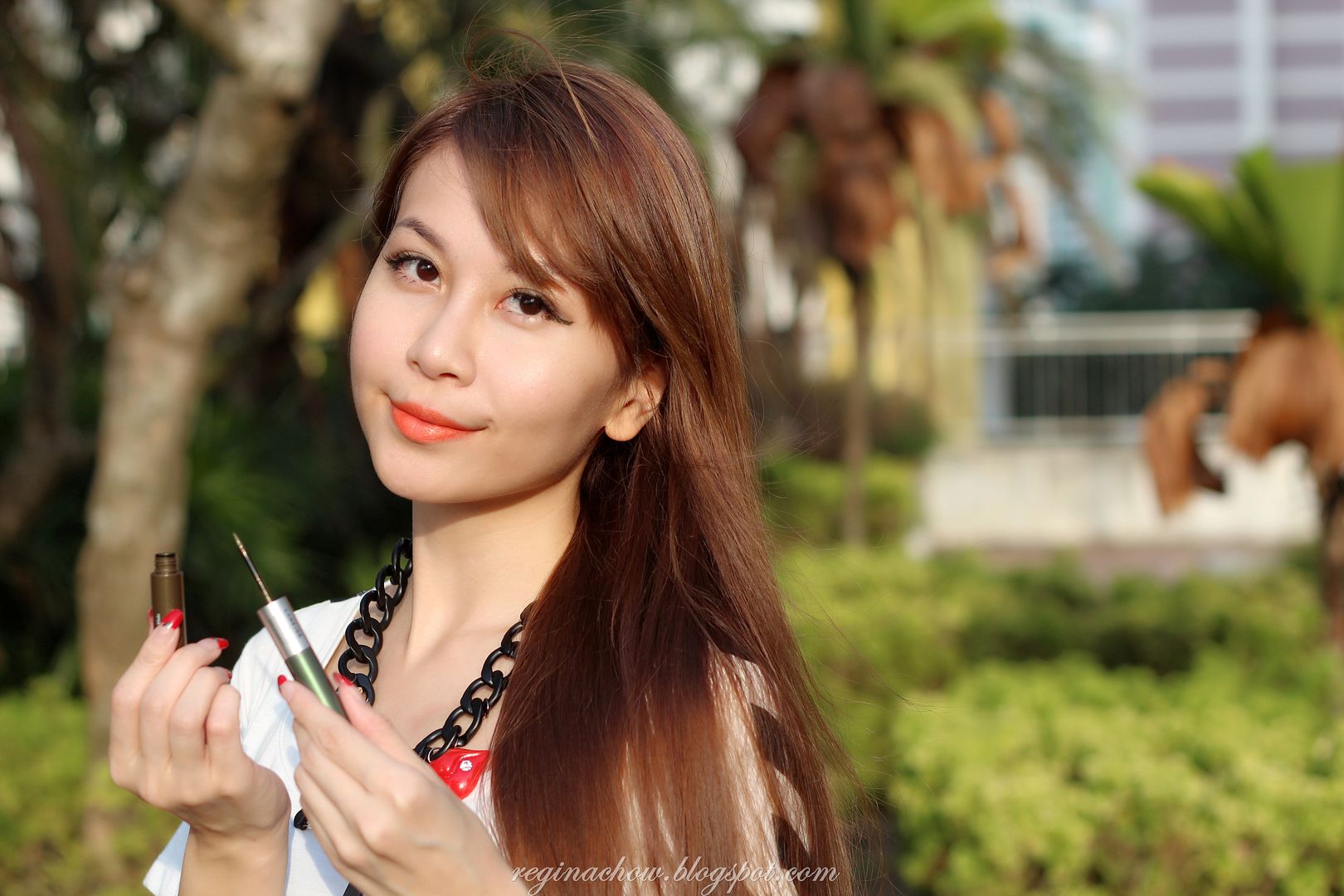 When we think about Korean style make-up, images of flawless, dewy complexion and barely there make-up always come to mind. If your complexion is less than perfect, which is the case for most of us, you can easily achieve the no make-up look with Laneige!
While I only use sunblock on my skin on most days, there are times when my skin needs that extra boost and that's when Laneige Snow BB Soothing Cushion comes to the rescue. It gives my skin a radiant, healthy glow immediately upon application. The effect is so natural, I look like I was born with naturally flawless skin. If you are interested, you can also read more about my review on BB cushion here.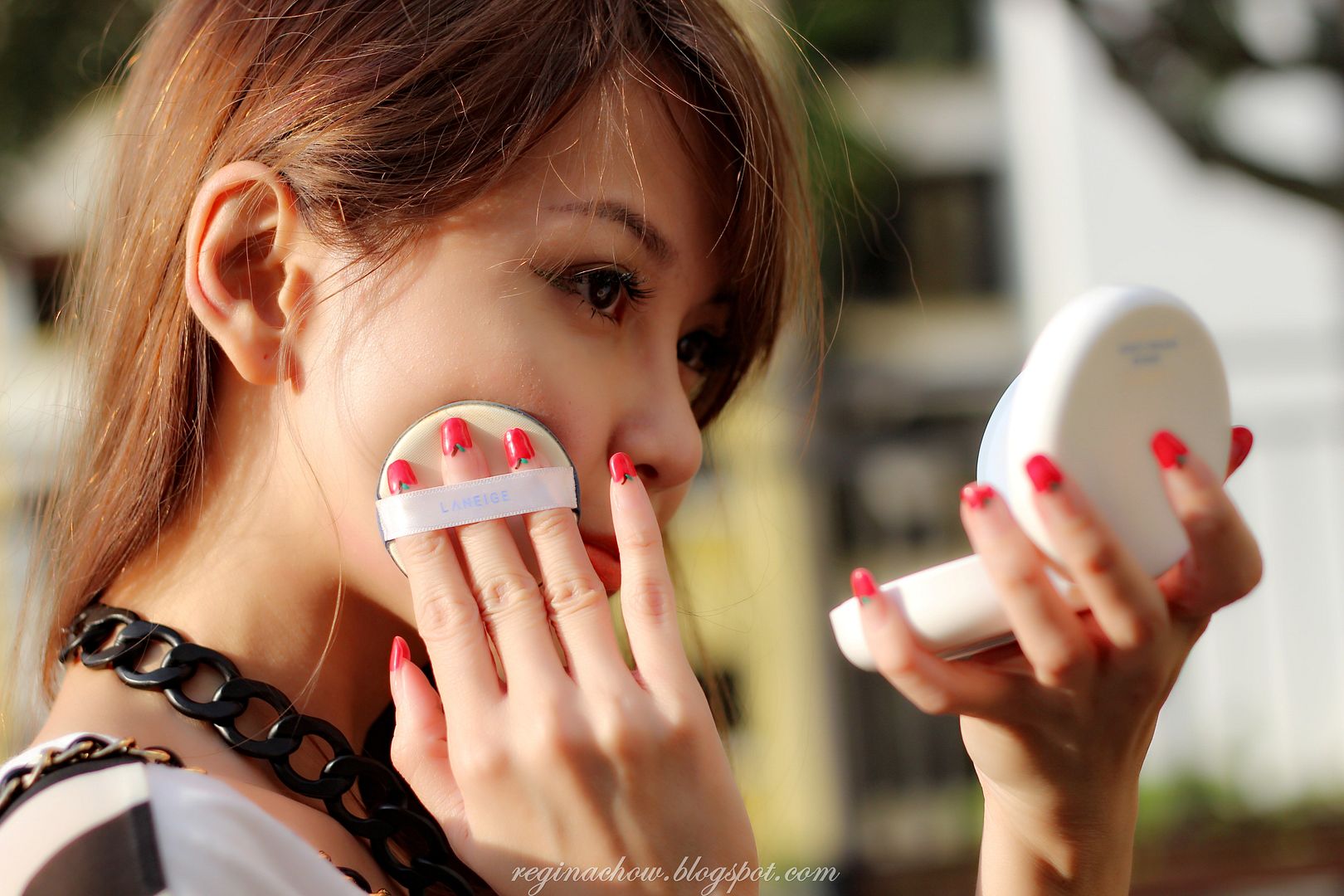 Eyeliner is one of my make-up staples and if you follow Korean make-up trends, a common way of eyeliner application is to extend the eyeliner and wing it out so your eyes look bigger and more elongated. I personally love this style of eyeliner application as it really opens up my eyes.
I usually use black or brown eyeliner, but whenever I feel a little more adventurous, I would turn to Laneige ArtPlay Waterproof Eyeliner in Deep Green and Forest Green. It is dual sided, which gives you the flexibility to transform your look from day to night with the flick of an eyeliner. I have come to realize that green is actually a really versatile colour too.
When the rest of your face is fresh and nude, all it takes is a bold lip to brighten up your face. Orange lipstick was something I would never have considered in the past, but Laneige's Silk Intense Lipstick in Spangle has since become my go-to lipstick shade. Unlike red which gives off a mature vibe, orange actually exudes youthfulness and a tinge of playfulness.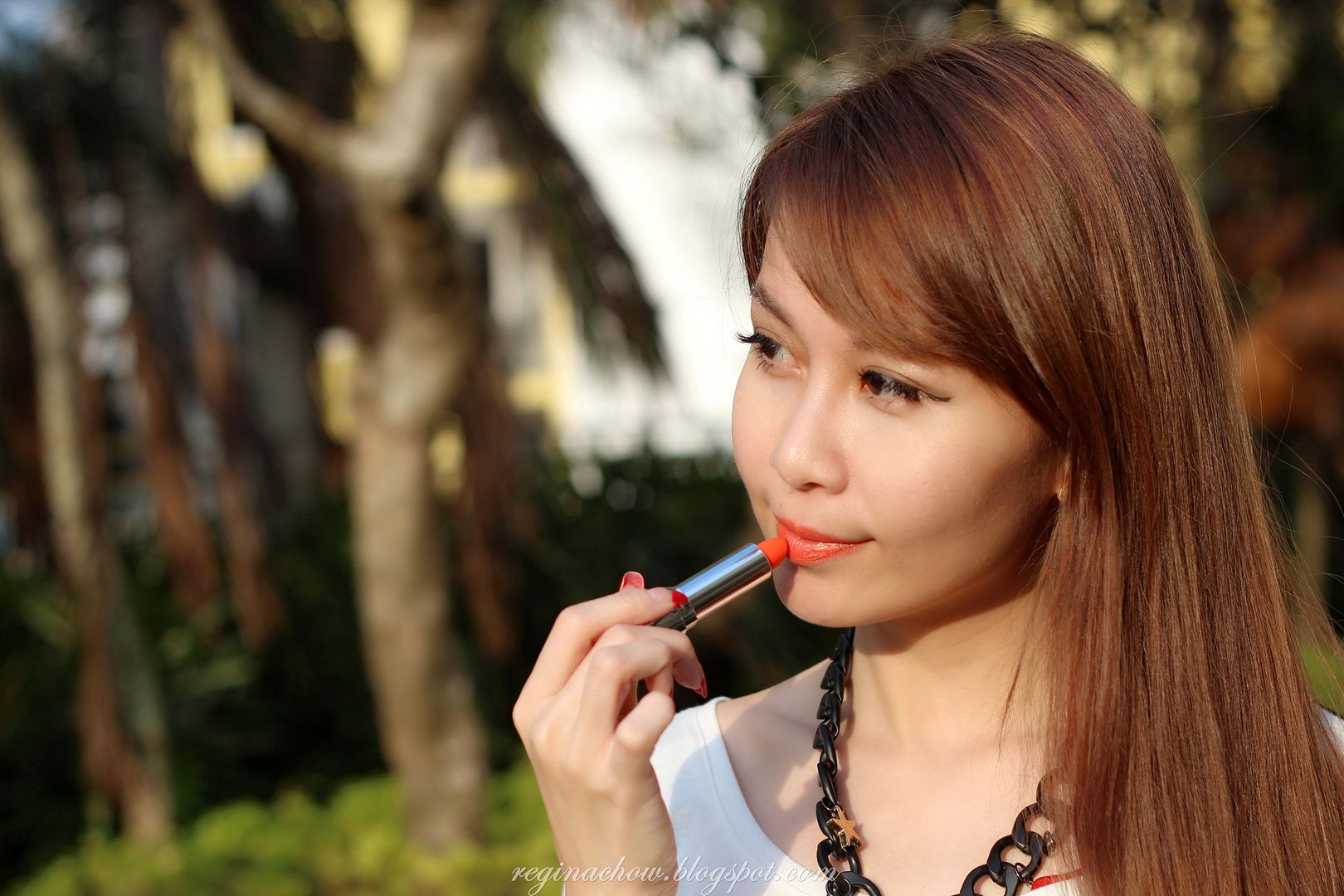 The Laneige Silk Intense Lipstick in Spangle is highly pigmented and a little goes a long way. It glides on very smoothly and the hydrating formula which includes collagen peptides ensures that lips stay moisturized throughout the day.
Here's the final look that I created with these 3 products from Laneige: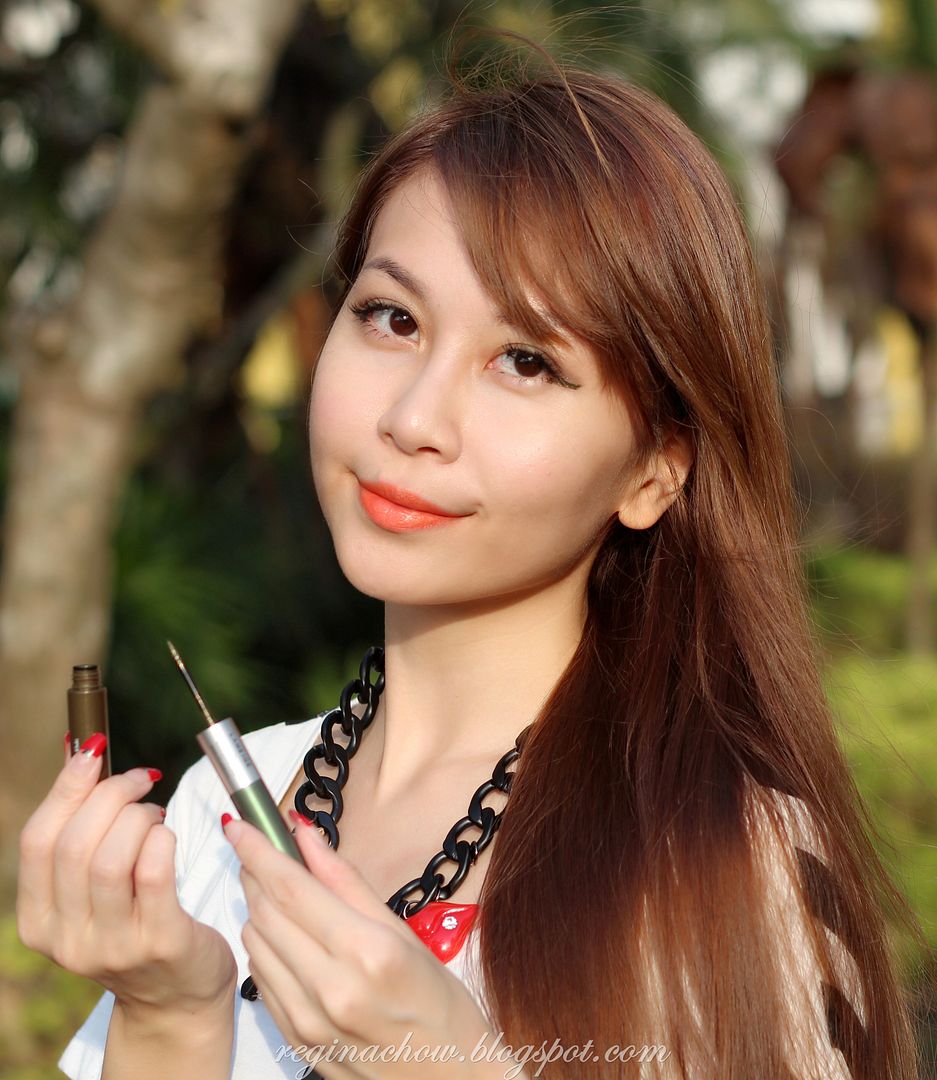 And finally, here's my outfit for the day. I went for a monochromatic look to bring attention to the bold orange lips.
Skirt and necklace from random shops in Singapore