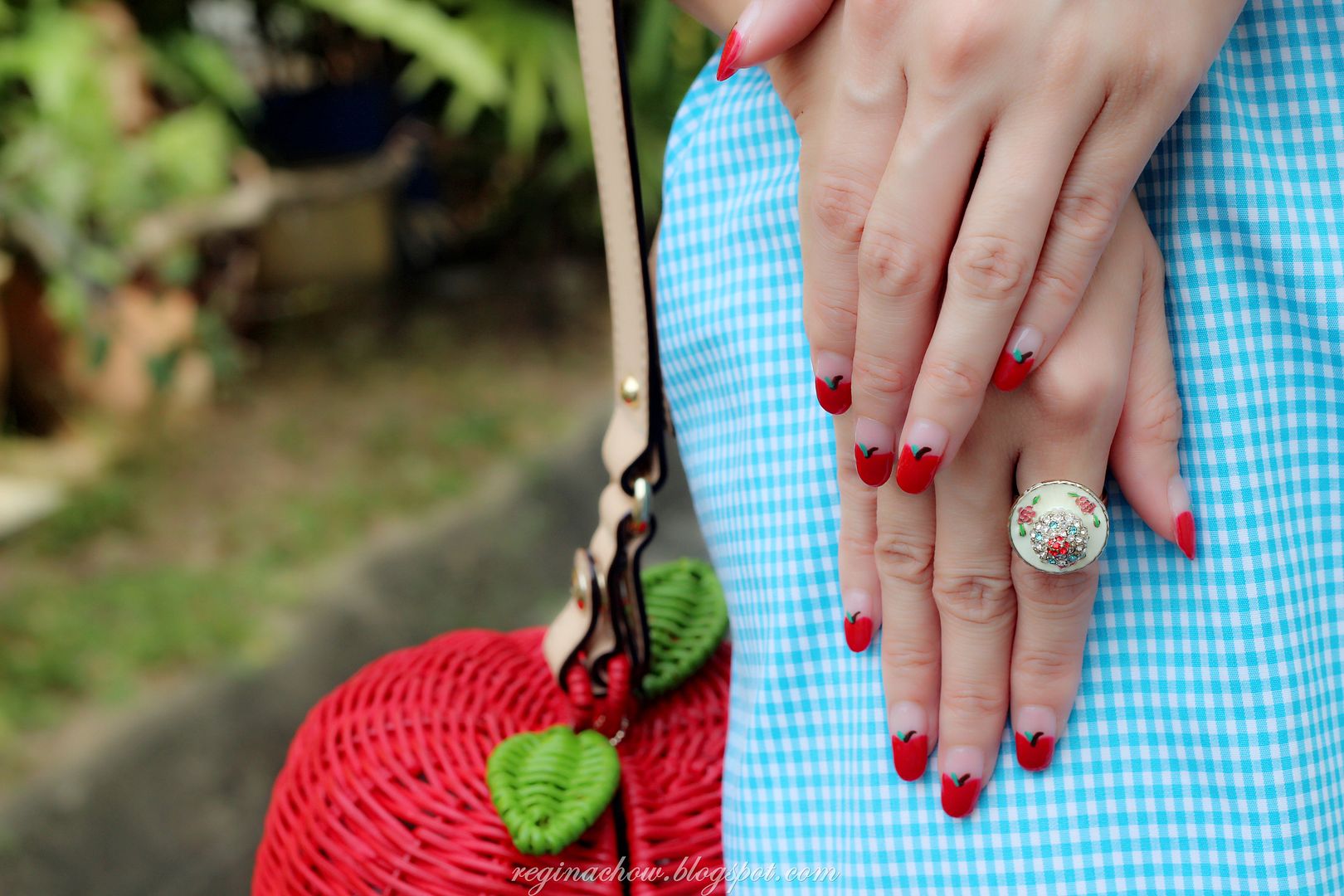 Apples are the protagonists in my latest gelish manicure with Niu Nails. It took me a while to decide on this design as I wanted something simple yet unique and festive for Chinese New Year and Valentine's Day.
Inspired by my cute little Kate Spade apple bag (can you spot it in the background?), I scouted around for apple nail designs and this was the final design that I chose. I love how it complements my bag perfectly and how incredibly versatile the design is. It adds a touch of quirkiness to feminine and vintage outfits, which are my wardrobe staples for weekends. The simplicity of the design also ensures that it is subtle enough for work.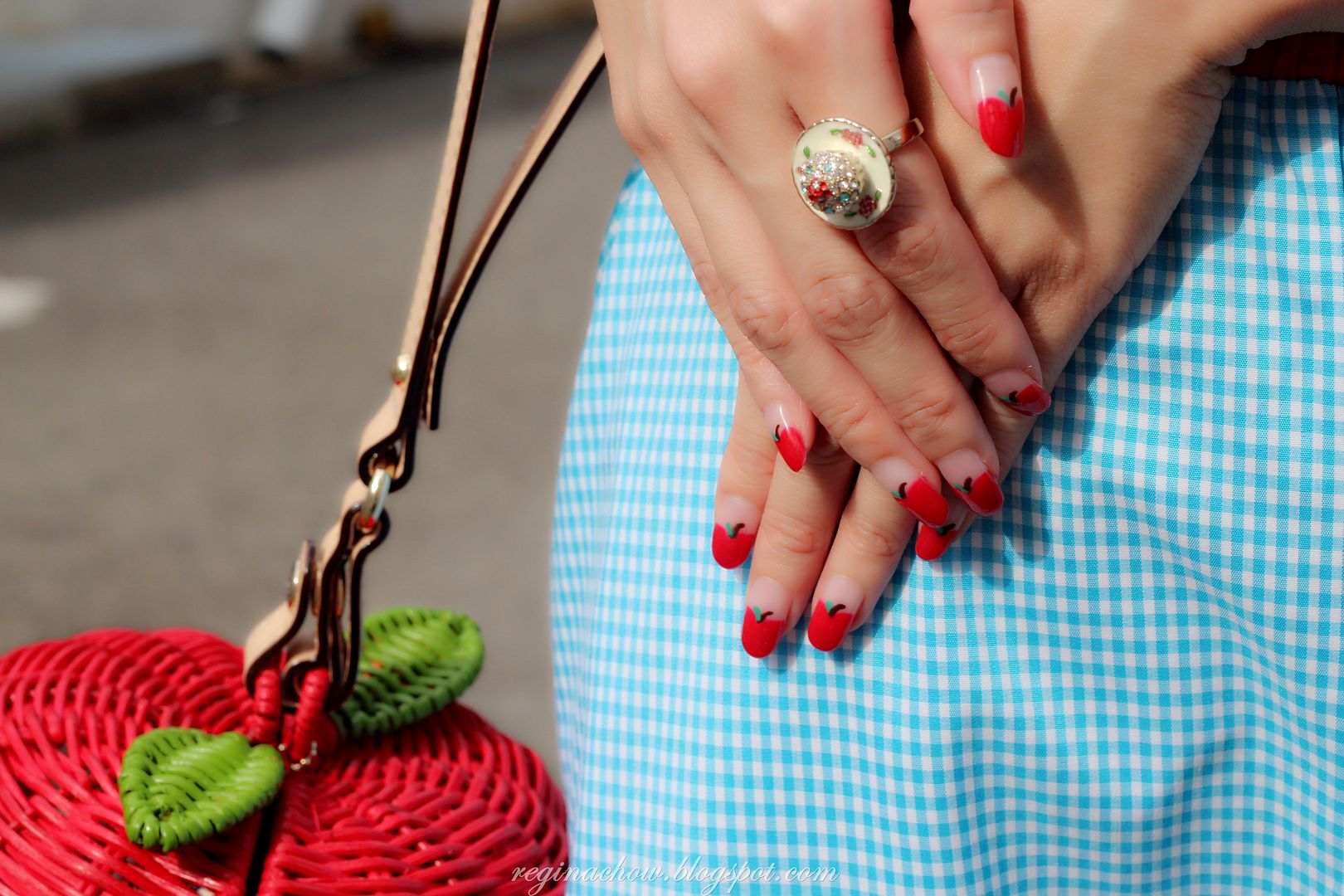 Manicures are pampering treats and those of you who have tried gelish manicures would probably agree that they are the best invention ever. Not only do your nails remain chip-free and shiny for at least 3 weeks, the nail polish looks just as fresh as the day they were painted on.
Again, I had my gelish manicure done by Serene of Niu Nails in the comfort of my home about 3 weeks back. and my nails still look as perfect as they did on the first day. This was my second gelish manicure with Niu Nails, a home-based salon in Hougang.
What I love most about Niu Nails is that the owner, Serene, is able to travel to your home, which is perfect for those of us who find it hard to make time to do our nails thanks to our hectic schedules!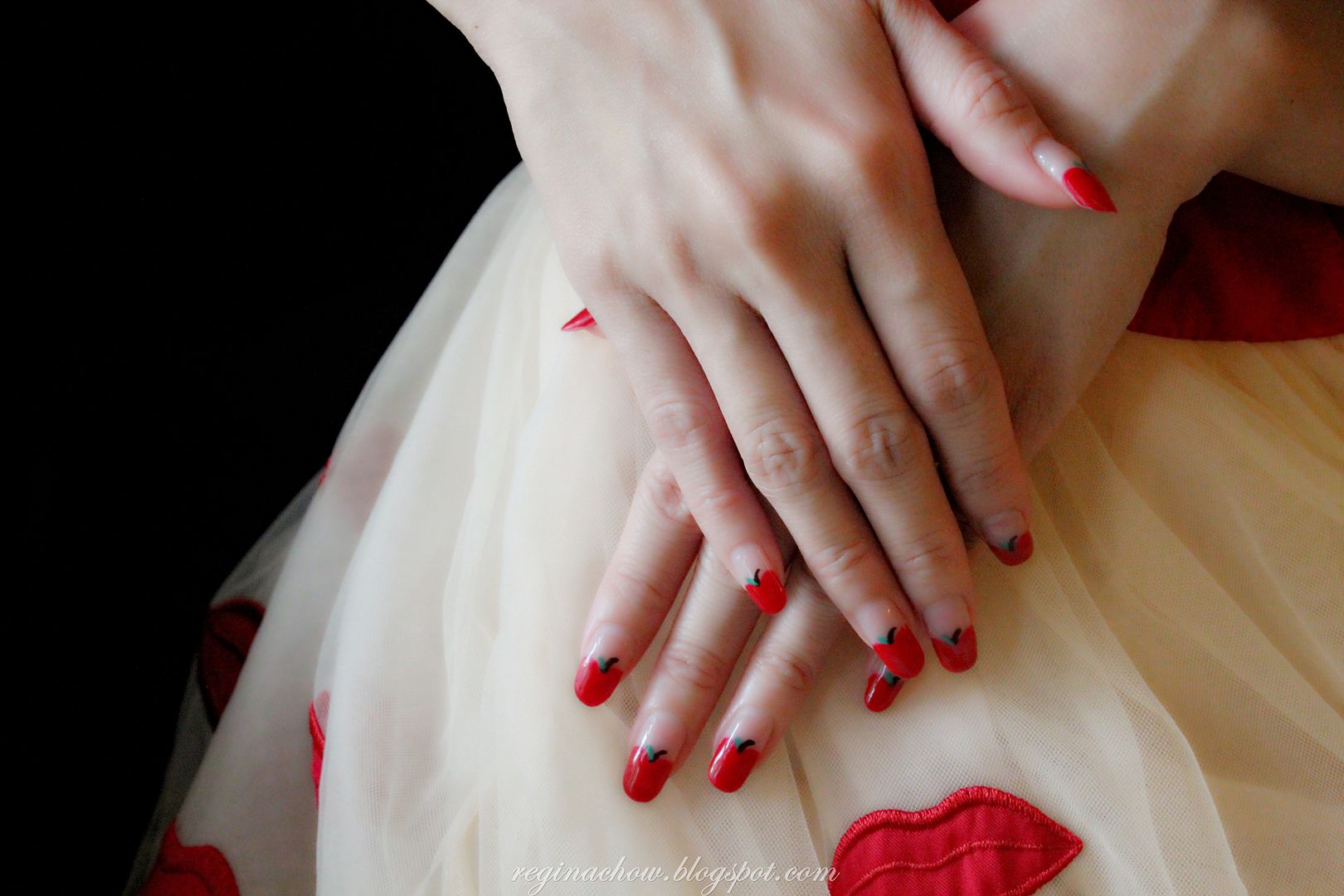 If you were wondering, this gelish manicure with apple nailart costs S$40. Now that Chinese New Year is over, perhaps it's about time to give your nails a fresh coat of polish or a new design!
Special Privileges for Readers of "Shopping Queen's Haven"
In collaboration with Niu Nails, all readers of "Shopping Queen's Haven" will also be entitled to a 10% discount on gelish manicure/pedicure services at Niu Nails!
All you have to do is quote "Reginachow" or "Shopping Queen's Haven" when you make your appointment to enjoy 10% off!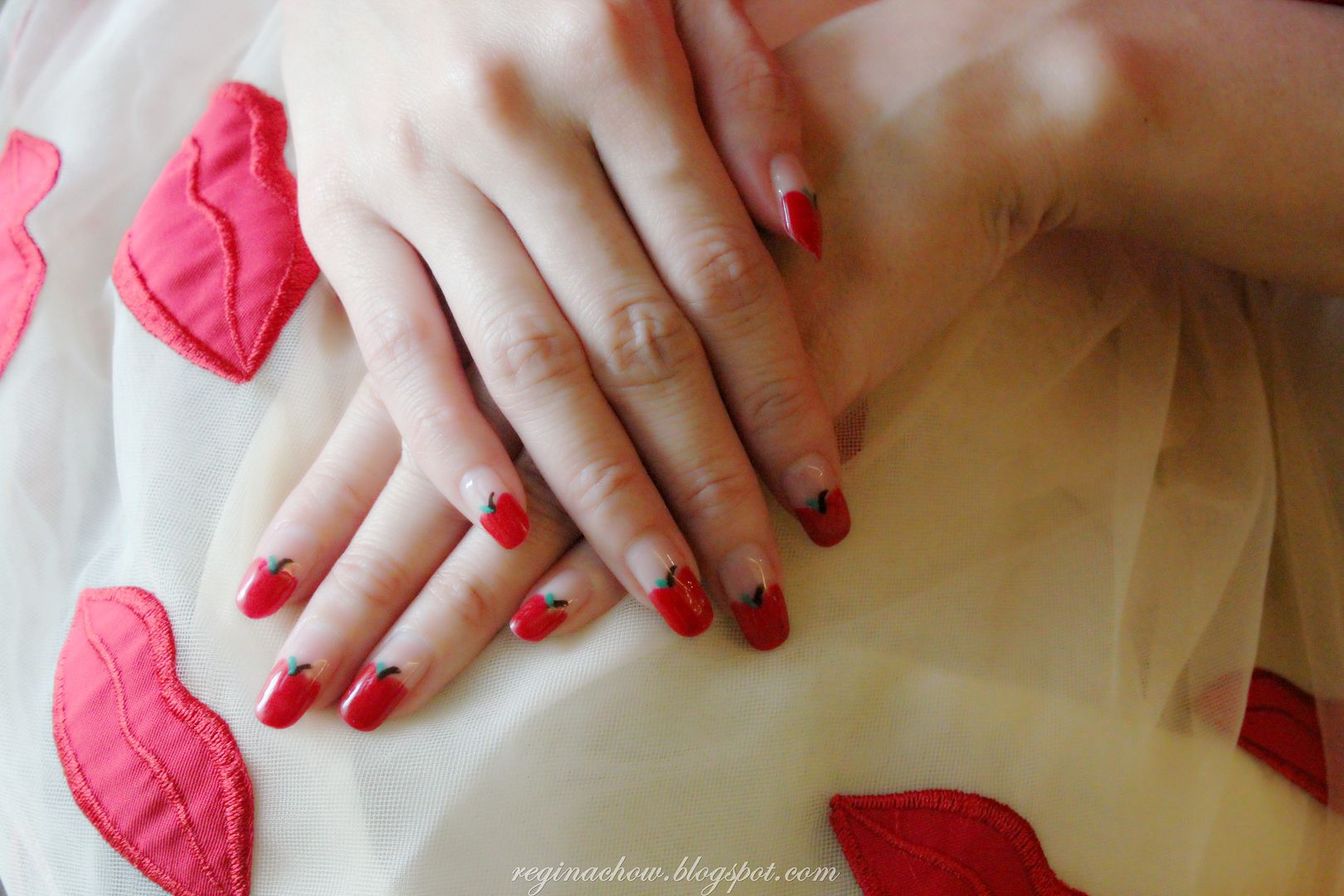 For more details on Niu Nails and Serene, do check out their website and social media platforms below: