Home-based nail salons are a dime and dozen in Singapore, but what sets Niu Nails apart is the owner's willingness to go the extra mile, literally, for her customers. Yes, Serene, the owner of Niu Nails, is able to travel all the way to your home to give you a pampering gelish manicure session.
I have only heard of customers travelling to home-based salons and not the other way around, hence when Serene contacted me to offer me a gelish manicure in the comfort of my home, I knew I had to say yes.
I decided on the nail design prior to the session so that Serene could bring along all the necessary nail polishes, tools and equipment, including the LED Light for gelish manicures. Serene came well prepared as she actually carted a luggage full of nail polishes and tools from her home-based salon in Hougang over to my place, which is right at the other end of Singapore.
Tools aside, all she needed was a chair and a suitable spot with good lighting to work her magic on my nails.
Serene picked up her skills from The Pink Room International Nail Academy, one of the most reputable and established nail schools in Singapore. Her prices are very reasonable (the design I chose only cost about S$45 including nail art) but more importantly, she makes you feel at ease immediately with her warm and friendly personality.
One of the reasons why I hardly get my nails done is the time required (1-2 hours on average) and how boring it is to have to sit down for such a long period of time, but Serene was so engaging that everything was over in the blink of an eye! Time flies when you are enjoying yourself, and I certainly had a good time.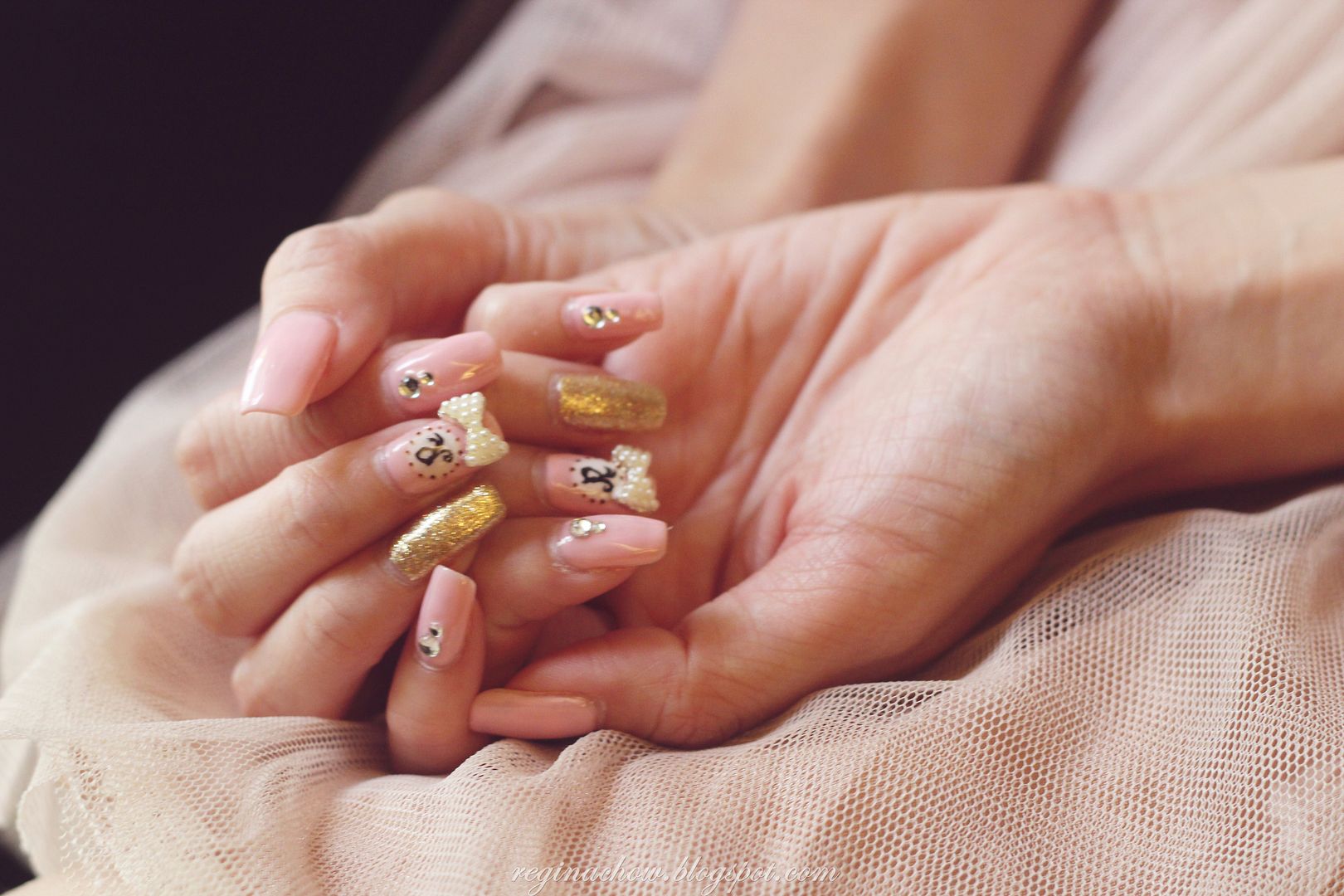 I chose a simple yet elegant design to complement the different fashion styles that I like to experiment with. My name initial (the letter 'R') was incorporated into the design, together with a touch of crystals, ribbons and glitter.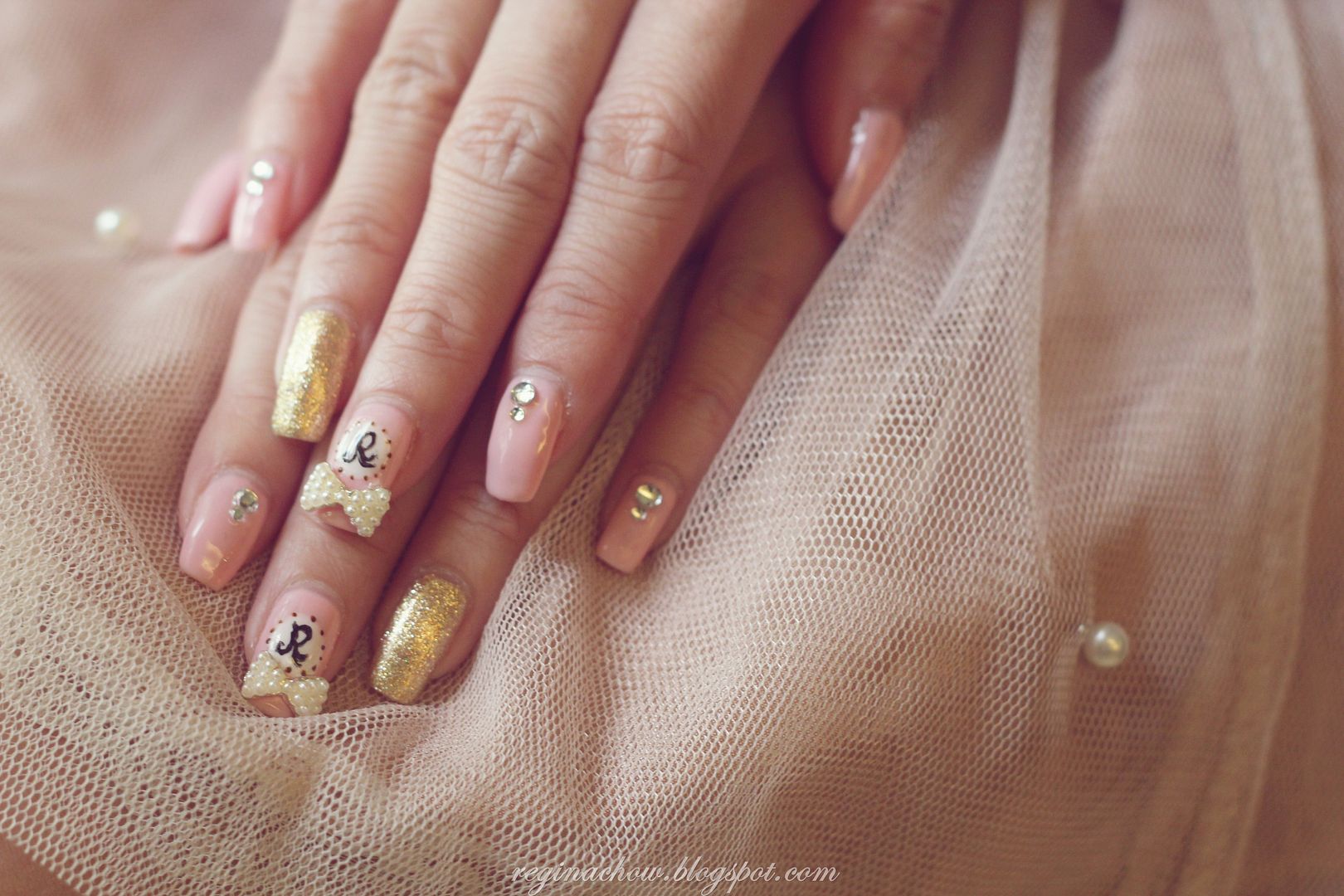 If you value convenience and privacy, or simply do not have the time to venture out to get your nails done, Niu Nails could well be your saviour.
Now that Chinese New Year is just around the corner, remember to give Serene a call soon to book your appointment!
To find out more about Niu Nails and Serene, you can also visit their social media platforms:

Facebook: