I decided to add purple highlights to my hair on my second visit to Naoki Yoshihara by Ash. I tried purple highlights earlier this year when I was holidaying in Taipei and I was yearning to recreate the look once again.
One of the easiest ways to change your look is to add highlights to your hair. Not only is it less damaging than changing your base colour, it also adds interest and dimension to your hairstyle. What I like most about highlights is that you can experiment with bolder hues without compromising on professionalism and style.
If you follow me on my instagram account (@reginachow_sg), you would have seen a preview of my freshly done purple highlights by Naoki Yoshihara by Ash.
Amazingly, Naoki Yoshihara by Ash did not use bleach to achieve the purple highlights I desired. The dye was ammonia-free too, which is impressive as most salons require the use of bleach or hair dyes with ammonia to achieve striking, vibrant colours.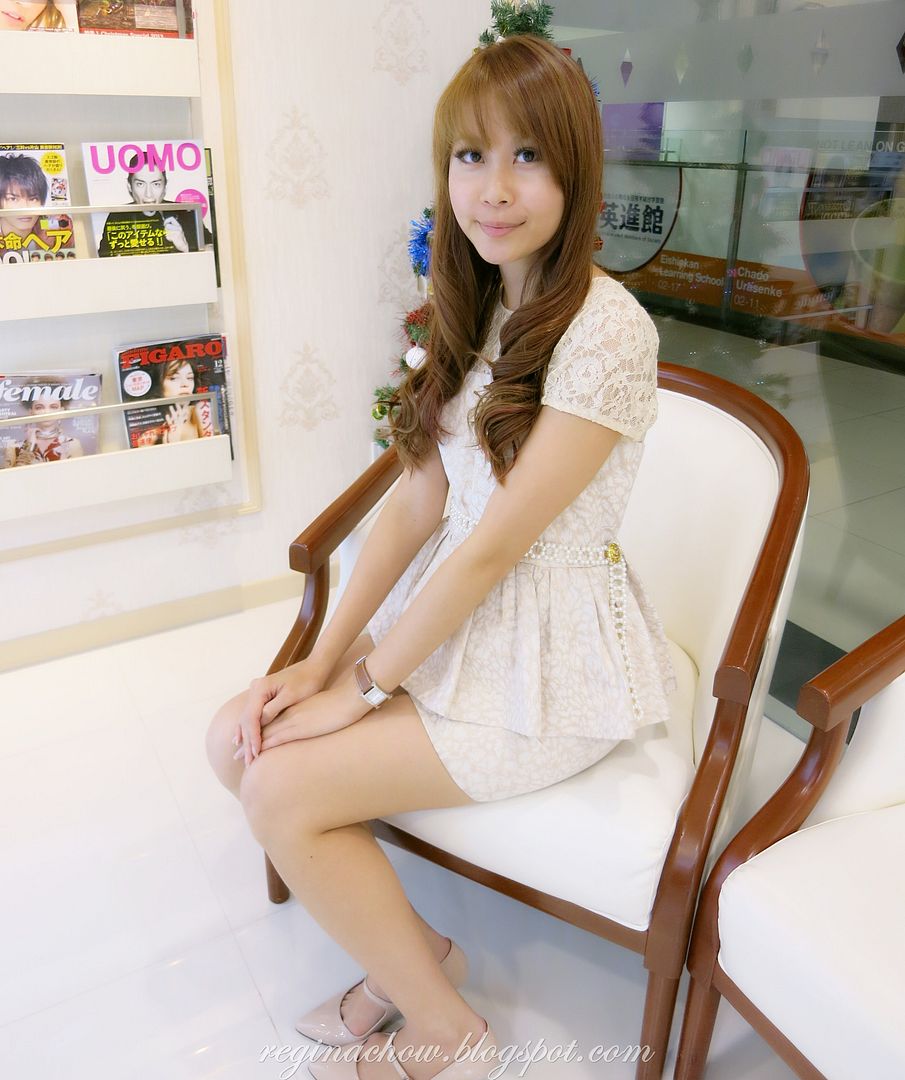 The problem with having ammonia in hairdyes is that it is actually really harmful to your hair. Ammonia has adverse effects on a protein called Tyrosine which is found in hair shafts and Tyrosine produces the melanin pigments in your hair. Ammonia damages Tyrosine, which greatly affects your hair's ability to absorb colour.
If you realize that your hair colour seems to fade quickly, perhaps it is time to switch to ammonia-free hair dyes for longer lasting hair colour and stronger, healthier hair!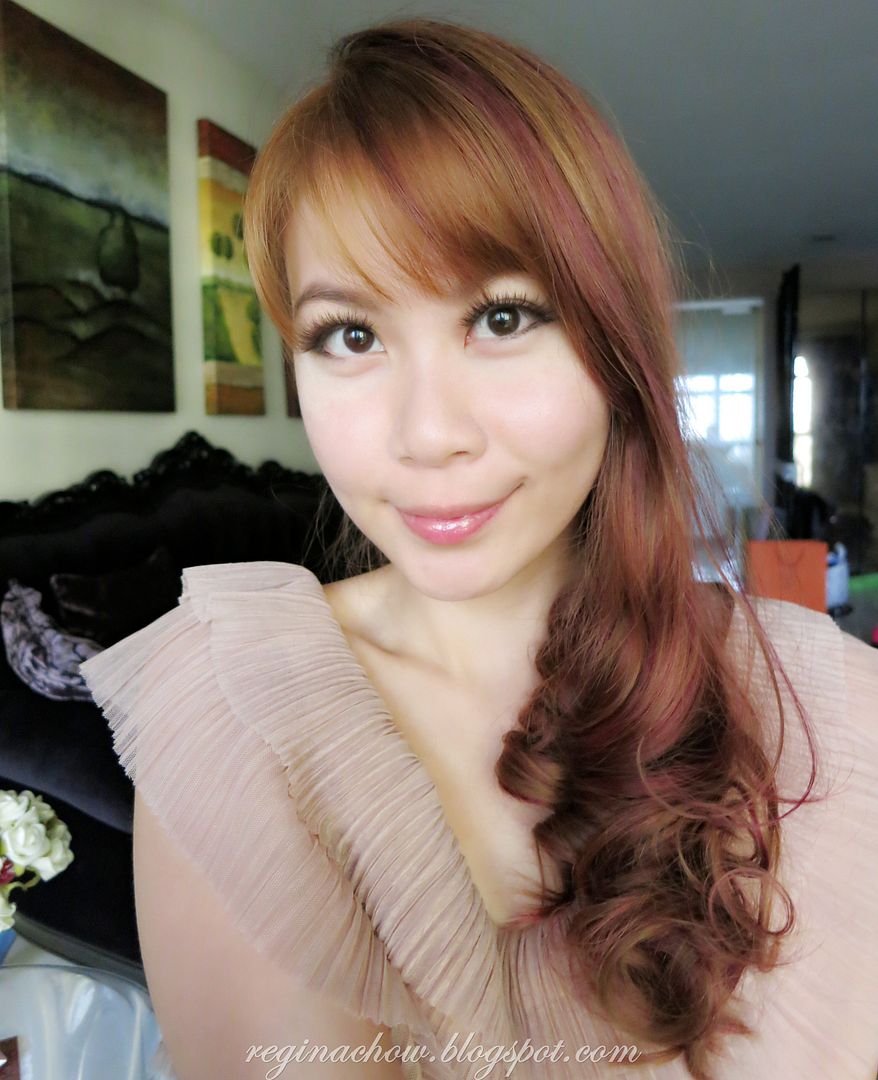 I love the trendier and fashion forward vibes that the contrasting purple highlights lend to my overall appearance. It also gives my hair more movement and makes my hair look more voluminous than before.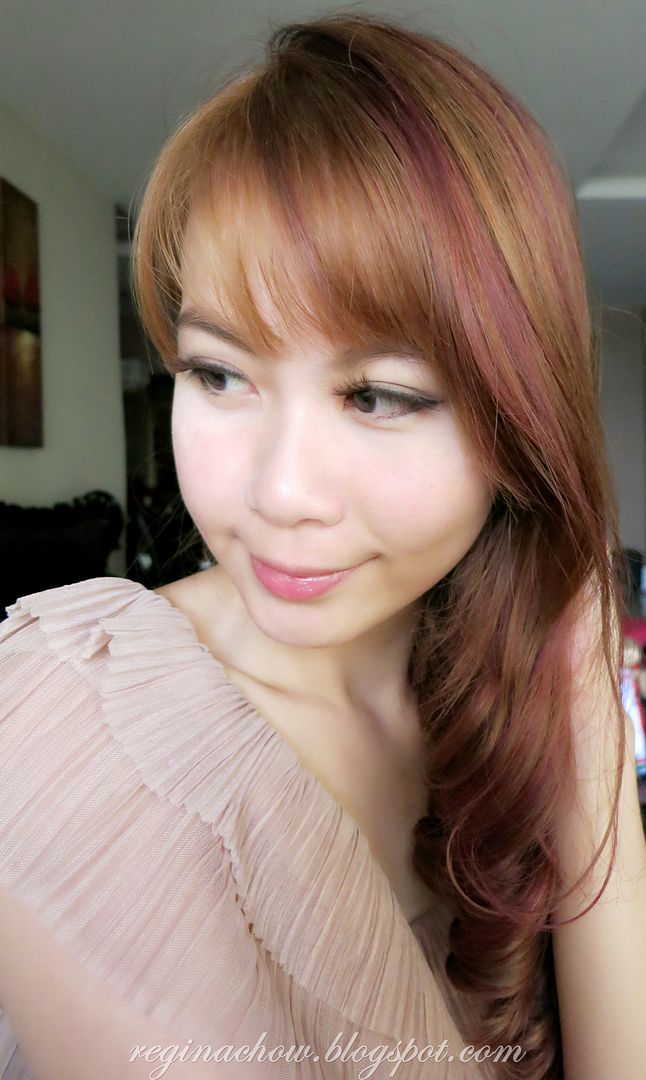 If you are thinking of heading down to Naoki Yoshihara by Ash during the upcoming festive season, do take note of these changes:
Here are some changes to their operation hours on New Year's Eve and New Year's Day:
31st Dec 2013: 10.30am to 6.30pm
1st Jan 2014: Closed
Also, do book your appointment early to avoid surcharges during the CNY period!
Here are the surcharges that are applicable:
From 18th Jan 2014 to 28th Jan 2014: 30% surcharge.
From 29th Jan 2014 to 30th Jan 2014: 50% surcharge.
177 River Valley Road
Liang Court #02-15/16
Singapore 179030
Tel:
6333 5662