As promised, here's another one of my 5-minute hair tutorials!
My very thoughtful hubby booked a room at Equarius Hotel over the weekend in celebration of my birthday. We spent most of our time outdoors, either frolicking by the beach or queuing up for rides at Universal Studios. To beat the heat and humidity, the easiest and fastest way was to bun up my hair! Instead of the usual top knot bun, I went for a low bun accompanied by hair twists on both sides, a style which I personally feel is pretty Korean.
All you need to complete this hairstyle are a hair tie and a hair clip. It's an incredibly easy way to get your hair off your face and yet look impeccably groomed.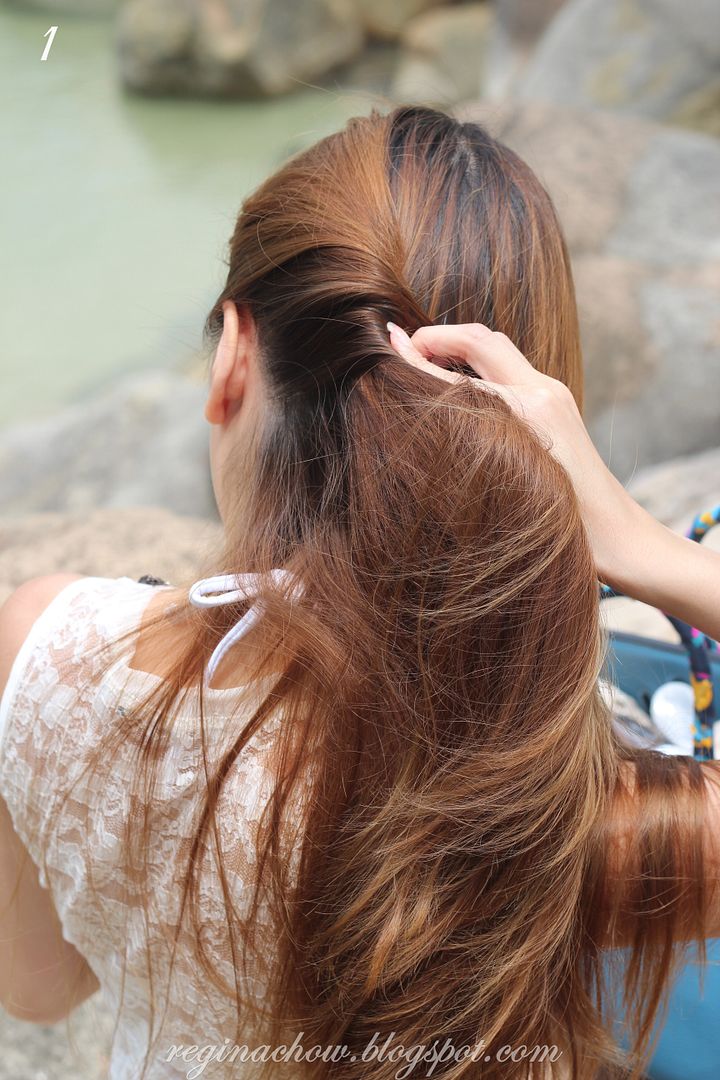 Start twisting your hair on one side, beginning with the outer section and slowly working your way to the middle of your hairline.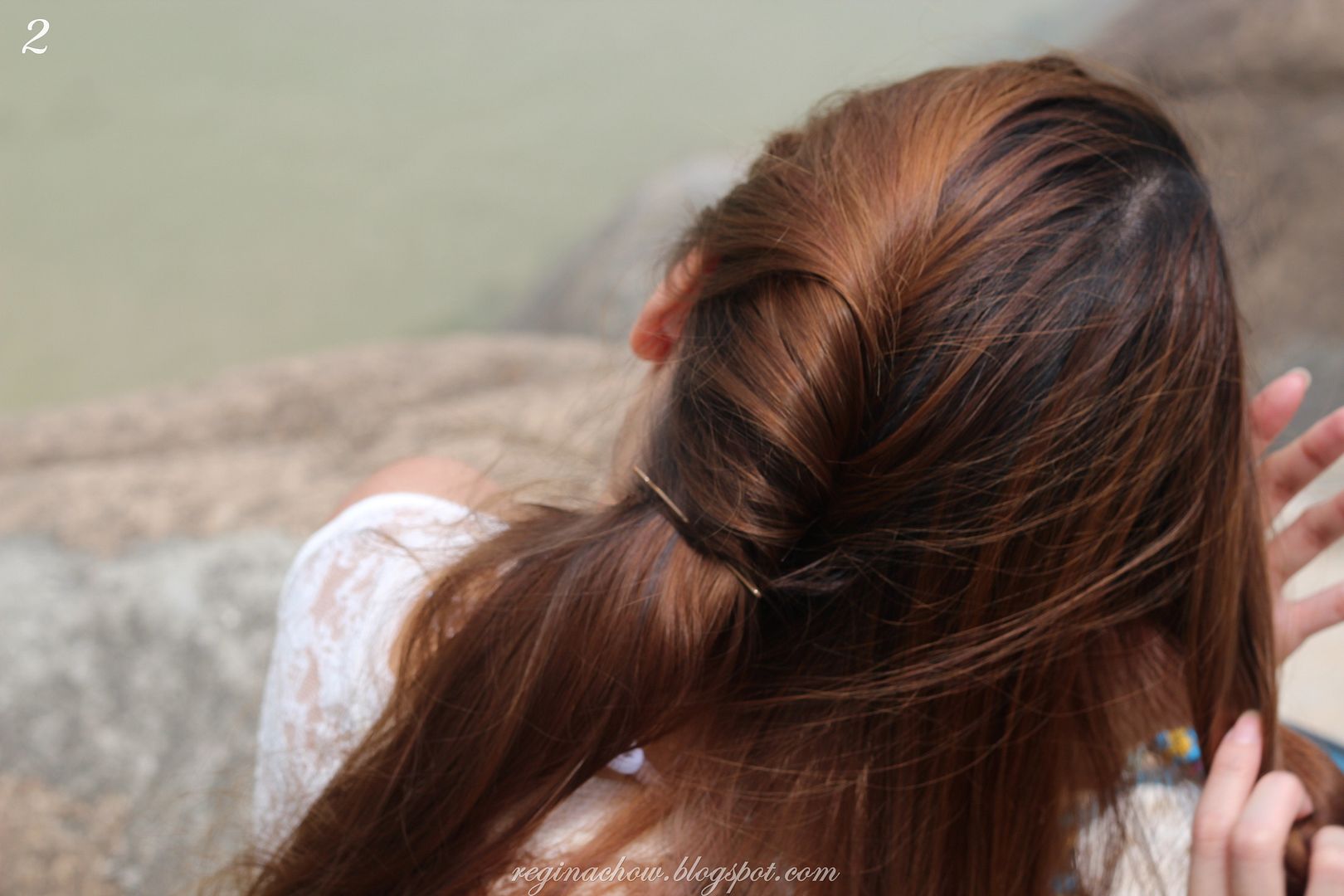 Once you've reached the middle, clip the twisted section with a bobby pin or hair clip. Then proceed to twist your hair on the other side, starting from the outer section.
Keep twisting your hair on the other side till you reach the middle of your hairline. Now you'll have two beautifully twisted sections.
Gather the twisted hair sections at the nape of your neck and start twisting the ponytail.
Step 5
Twist the ponytail tightly as this would help to secure the twisted sections and prevent them from unraveling.
Twirl the twisted ponytail into a bun and secure it with a hair tie. I'm using a brown hair tie as it blends in with my hair colour.
Step 7
If you want to, you can use a couple of bobby pins to secure any loose strands. I chose to leave my bun as it is.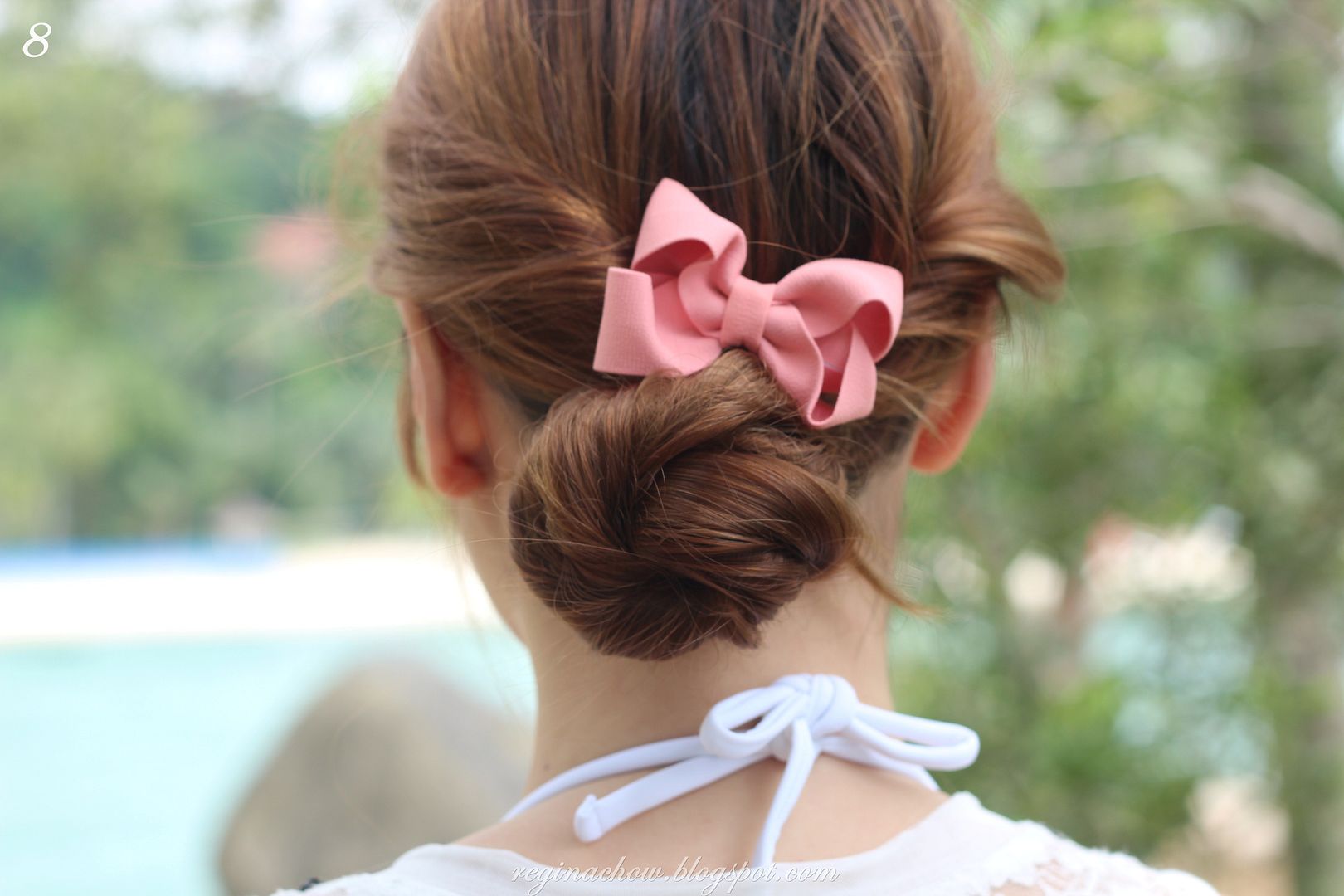 Step 8
Finally, add a pretty little bow in the middle to complete the look! Of course, you can also choose to omit this step if you prefer to do without hair accessories. ;)
Hope you enjoyed this tutorial! Have a great mid-week!