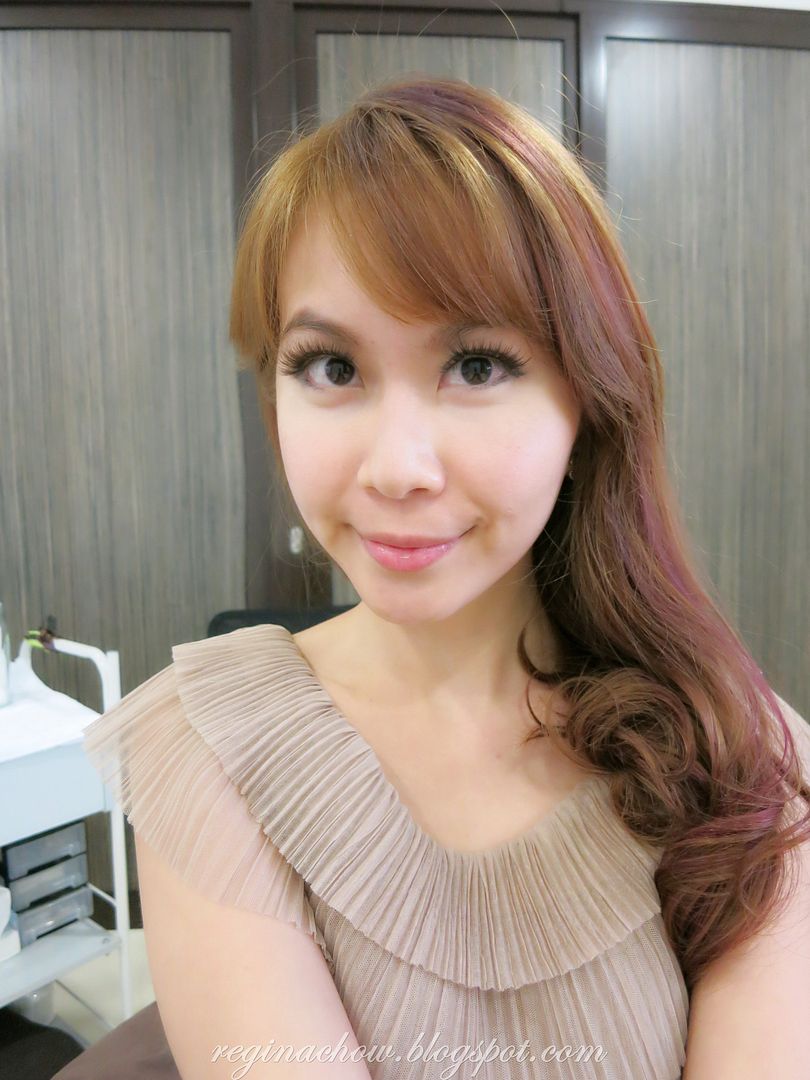 I have seen how a higher nose bridge and sharper, more prominent nose shape can dramatically alter a person's overall appearance. In fact, some end up looking like completely different people altogether or worse still, they end up looking like one another!
I personally prefer subtle enhancements that preserve the individuality and unique characteristics of my original features.
Thankfully, after consulting
Dr Chau, I realized that nose fillers would actually fit the bill.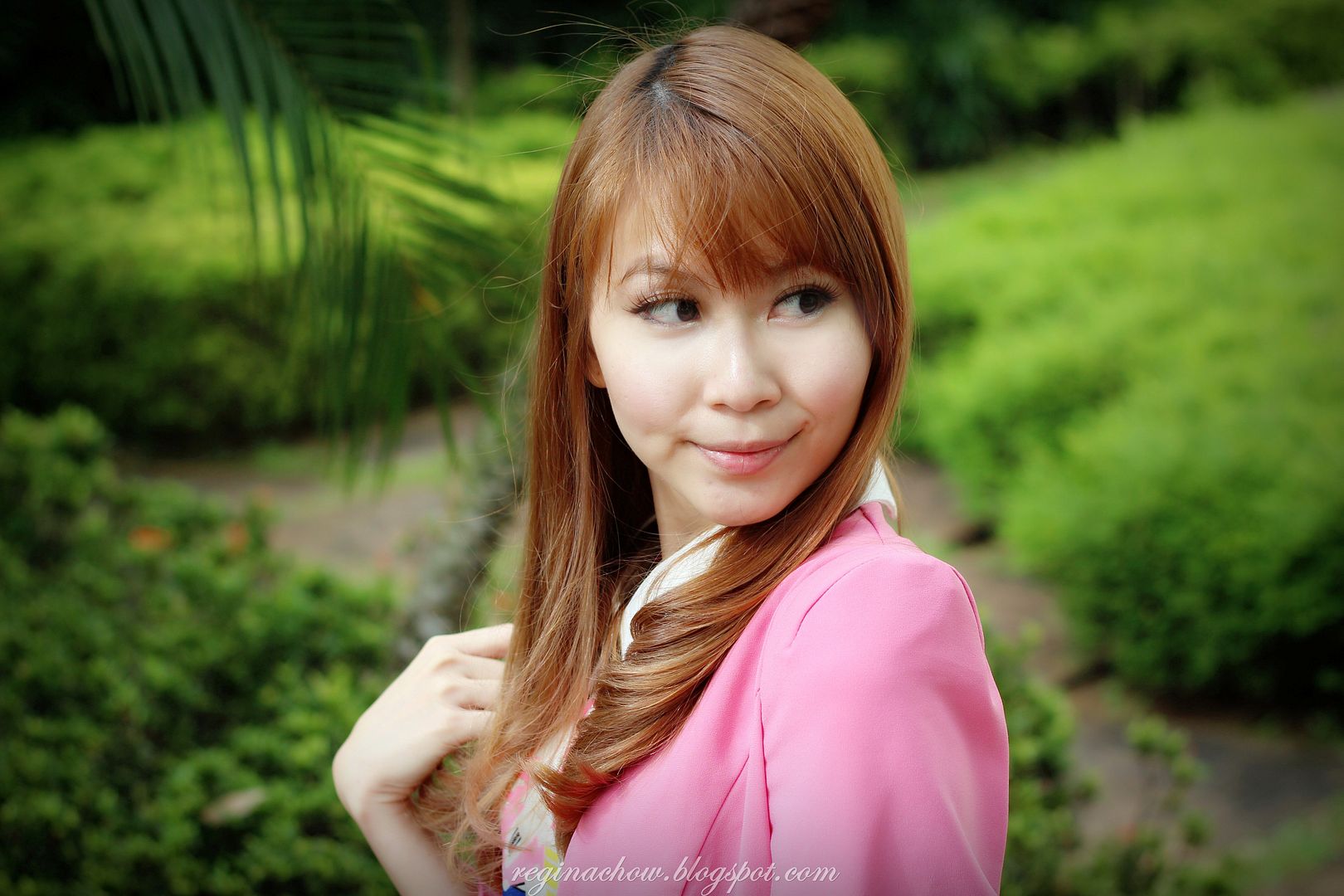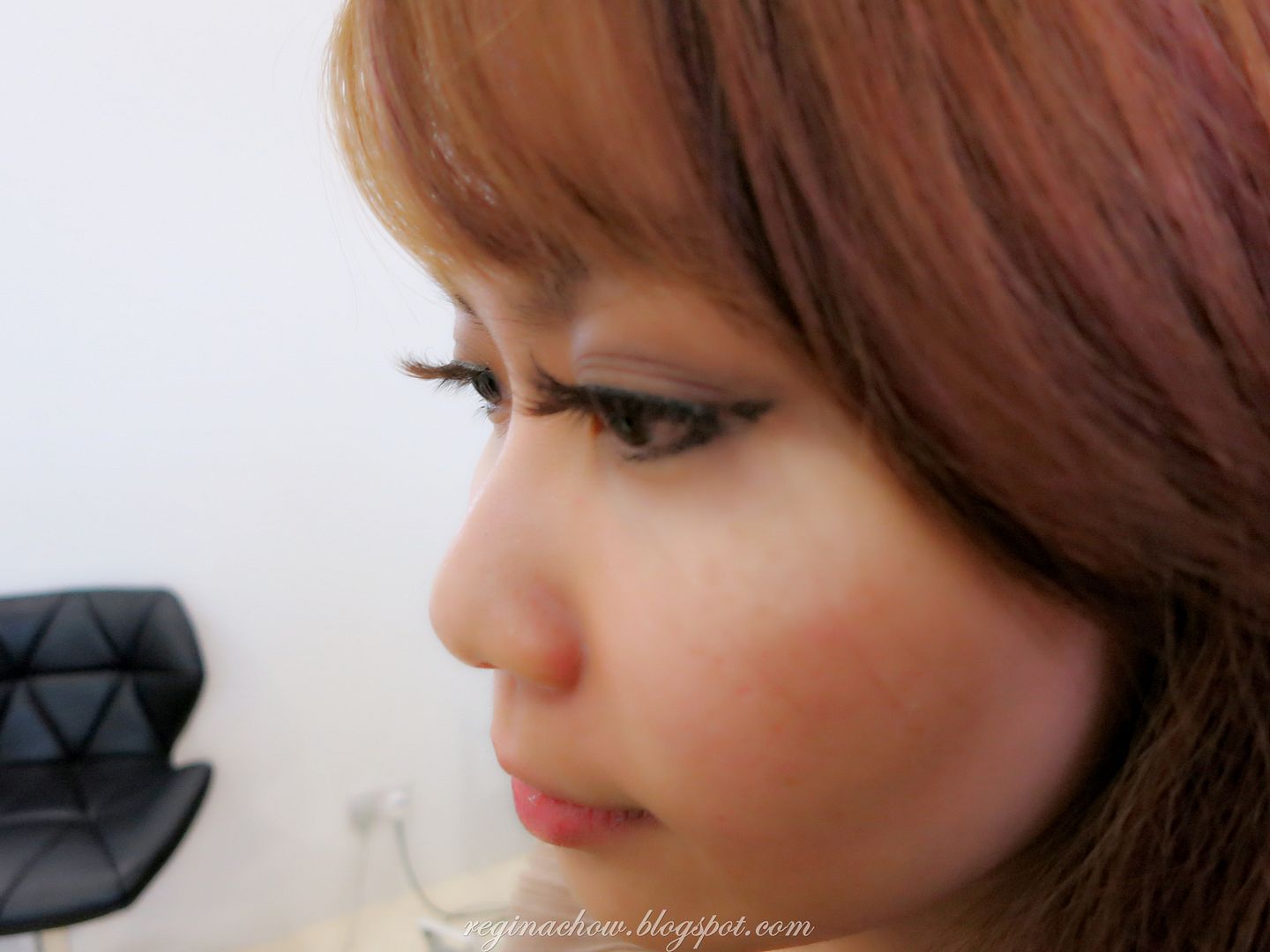 The pictures of me that you see above were taken before I had nose fillers.
I looked exceptionally tired in the first picture taken at the clinic as I headed there after a long day at work. Nonetheless, from all the pictures, y

ou can tell that my nose bridge was relatively low and the tip of my nose was somewhat wide.
If given a choice, I would prefer a higher nose bridge and a sharper tip. So, why did I choose fillers and what were some of my considerations?
Why did I choose fillers?
Filler treatments are probably one of the fastest and most natural ways to enhance your nose because the final look depends largely on the characteristics of your existing nose. Unlike, rhinoplasty, otherwise known as a surgical nose job, you can't show your doctor a picture of your favourite celebrity's nose and get him/her to recreate the exact same nose with fillers. I have no intentions of looking like anyone else, not even my favourite celebrity and since preserving my individuality is a key concern, I chose fillers.
What can you expect during the treatment?
The make-up on my nose area was thoroughly removed and a thick layer of numbing cream was applied to my nose. After about 30 minutes, my nose was completely numb.
Then, it was time for Dr Chau to work his magic.
Juvéderm® VOLUMA® Lidocaine was used in the procedure. He started with the top of my nose bridge and slowly worked his way down to middle, followed by the tip. Dr Chau also ensured that the injection was administered gradually and carefully to reduce the likelihood of bruising.
After the injection, my nose was moulded to shape. Dr Chau shared that ideally, ladies should have button-like noses for a softer look, which helps to retain their femininity while men should have higher and straighter noses as it would enhance their masculinity.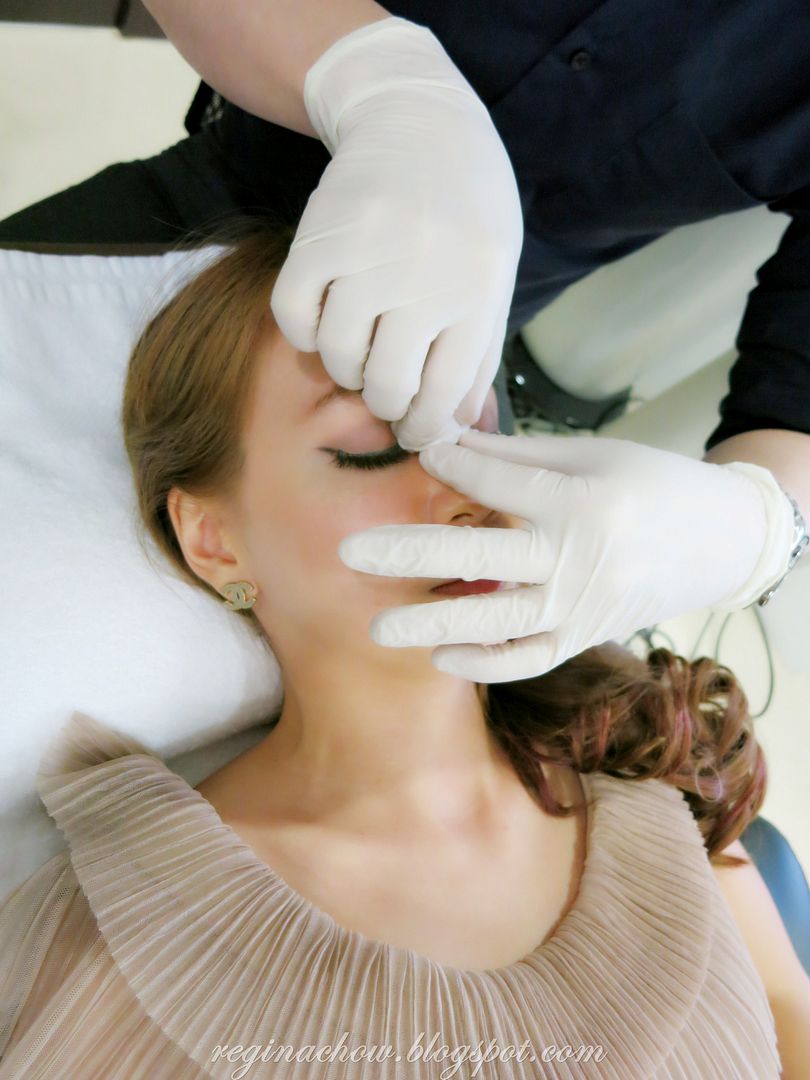 Finally, here's the side view of my new nose. As you can see, my nose bridge is significantly higher but the curvature is remarkably natural.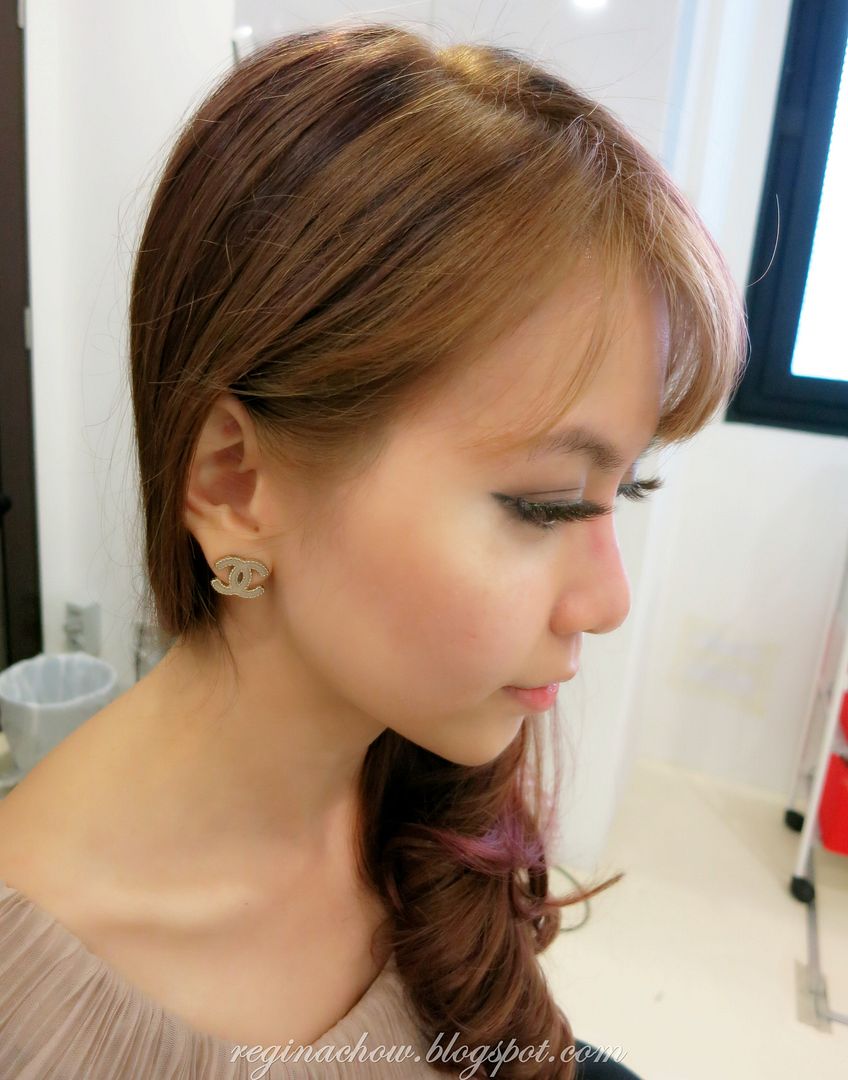 Here are some pictures of me about two hours after the procedure, taken at home without any make-up except for some eyeliner. My nose looked very prominent during the first 2 days, which was normal and expected due to swelling, but it settled in nicely thereafter.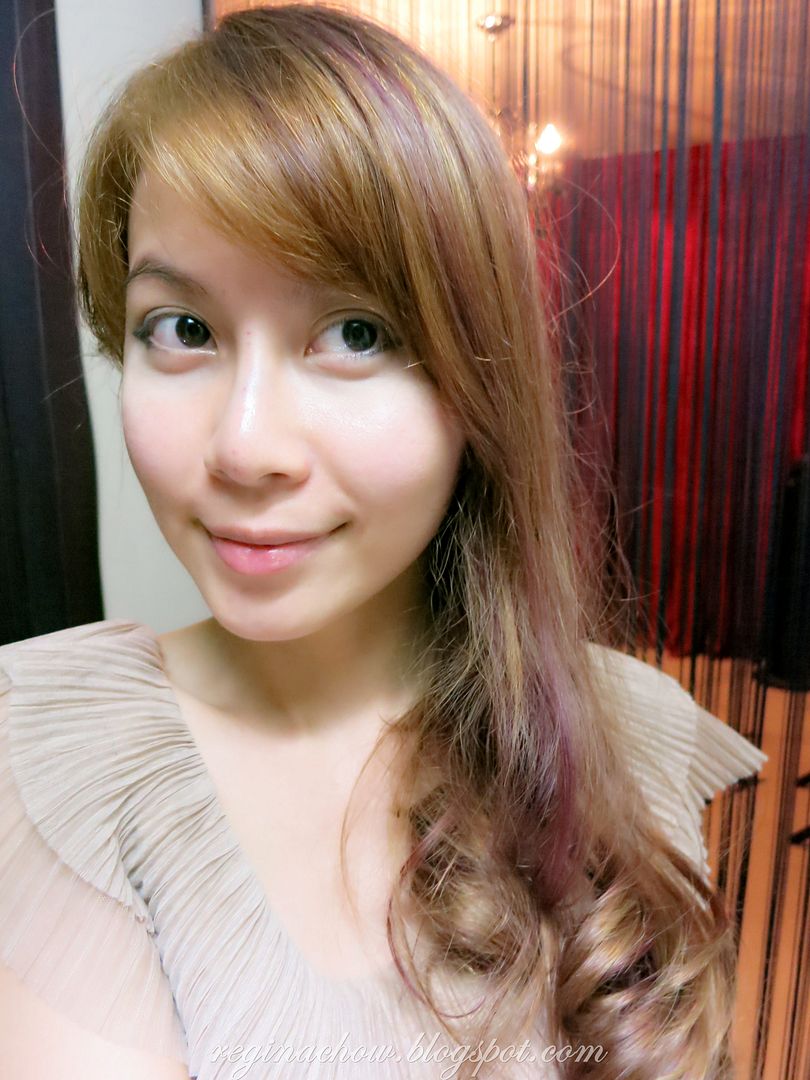 3 days later
If you follow me on my instagram account (@reginachow_sg), you may have spotted this picture which was taken 3 days after the procedure. I had some bruising then, but it was completely concealed by make-up. The swelling had gone down as well and my nose looked more natural.
For a better comparison, I also included my 'before' and 'after' pictures below. All the pictures in the post have not been digitally enhanced.
Side View
Front View
If you observe the pictures carefully, you would probably realize that my eyes looked bigger in my 'after' picture. Well, that is actually one of the effects of nose fillers as well. Besides a sharper nose, your features, especially your eyes, will also look more defined.
For those of you who want bigger eyes and a sharper nose, fillers can help you to achieve your objectives!
Is there downtime?
There is no downtime at all. I headed out to do Christmas shopping immediately after the procedure! This is an important factor for most of us who have to head back to office the next day or immediately after the procedure.
I experienced some slight bruising for about a week, but with the help of foundation and concealer, nothing was visible to the naked eye.
Is it painful?
It is a relatively painless procedure as
numbing cream is applied and
Juvéderm® VOLUMA® Lidocaine, the filler that was used in my procedure, contains Lidocaine, an anesthetic drug to minimize pain.

In fact, the procedure was absolutely painless for me, which left me pleasantly surprised.
On a scale of 1-10, the pain factor was 0.
Is the treatment reversible?
Filler treatments are not permanent and yes, they are reversible.
Fillers such as

Juvéderm® VOLUMA® Lidocaine are made of hyaluronic acid, which occurs naturally in our body. If complications arise, which are generally uncommon with an experienced doctor, or you are dissatisfied with the results, the fillers can be easily dissolved and removed from your body.
Of course, to reduce unnecessary risks, you should always do your research and engage a qualified, experienced doctor to ensure that more than half the battle is won! Dr Dylan Chau, for instance, has 9 years of experience in medical aesthetics and has a wealth of experience in administering filler treatments.
How long will fillers last?
Fillers typically last between 12-18 months but it varies from individual to individual because everyone breaks down or metabolizes fillers at different rates.
Are there any other non-permanent aesthetic treatments for nose enhancements?
During my consultation, Dr Chau told me that I could try another procedure for nose enhancement, which involves injecting sutures (or threads, similar to stitches for patching up open wounds) into the nose. The results from this procedure is likely to last at least 2 years, which is slightly longer than fillers which are estimated to last between 12-18 months.
I was tempted to try this but I wanted to have the flexibility to assess if I preferred a higher nose bridge before deciding on a more permanent option. I would probably try this treatment after the fillers wear off.
For now, I am very satisfied with the results of my nose fillers. As always, I am awed by Dr Dylan Chau's sense of beauty, aesthetic judgment and wonderful skills, and I would highly recommend him for all aesthetic treatments.
I will be heading back to Celevenus in early January for a review, but meanwhile, here are some pictures of me 1 week after the procedure:
Address:
391B Orchard Road
#16-03/04 Ngee Ann City Tower B
Singapore 238874

Tel:
+65 6410 9621 / +65 6410 9622

Email:
beauty@celevenus.com.sg
Website:
http://www.celevenus.com.sg/