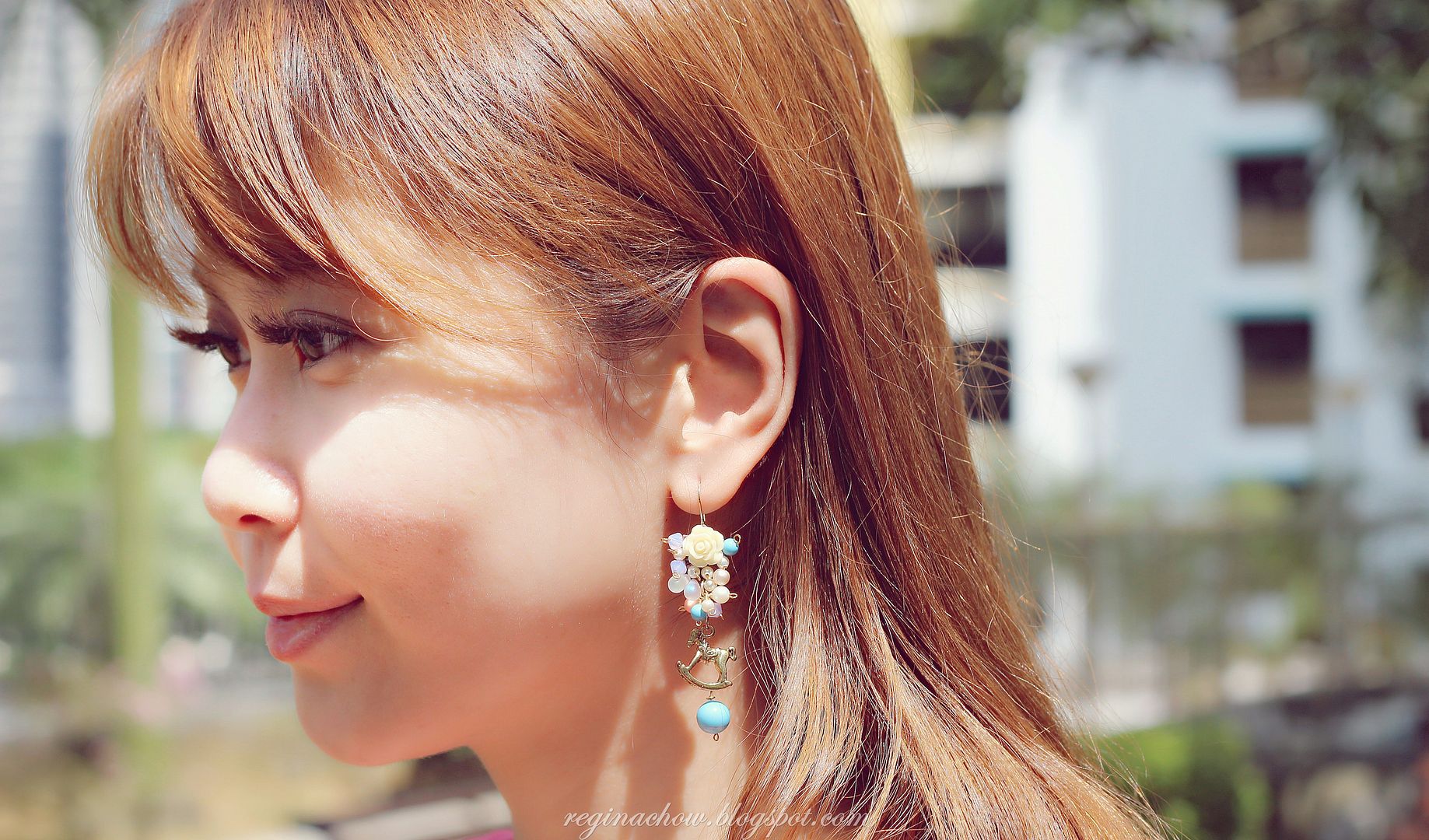 An outfit is never complete without accessories and it is certainly not hard to see why. Stylish accessories pull your look together and add the finishing touches to any ensemble.
When it comes to accessorizing, I always believe that less is more. Sometimes, a pair of statement earrings, like this gorgeous asymmetrical pair from Mistress of Glam, is all it takes to dazzle the crowd and steal the limelight.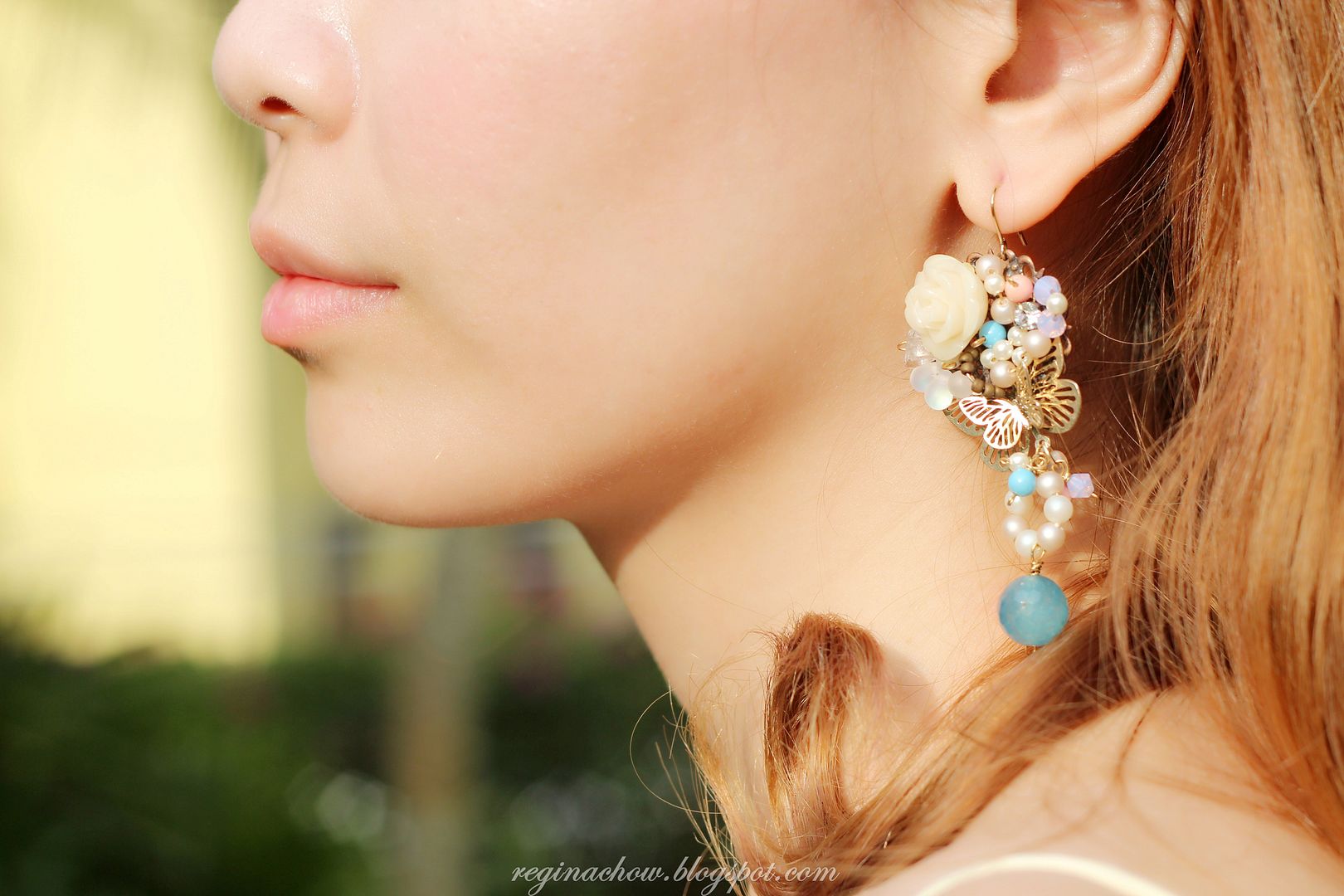 Dainty baubles and pearls complement the vintage charms used in this delicate work of art specially put together by Queena, the creative lady behind Mistress of Glam.
What amazes me the most is that unlike most statement earrings which can be very heavy and a pain to wear, this pair of earrings is actually incredibly light-weight. I could hardly feel a thing on my ears! You will be happy to know that all the statement earrings that you find on Mistress of Glam are rather light (unless otherwise stated) and won't weigh you down, which means you can wear them all day long without any issues!
I brought these beautiful earrings with me on my recent Bali trip, where JW and I spent most of our time lazing in our villa at Alila Uluwatu. While a flowy, feminine dress with lace and ruffles would have been the natural choice for such a glamorous pair of earrings, I chose to push the envelope a little and went for a more playful, nautical
look instead.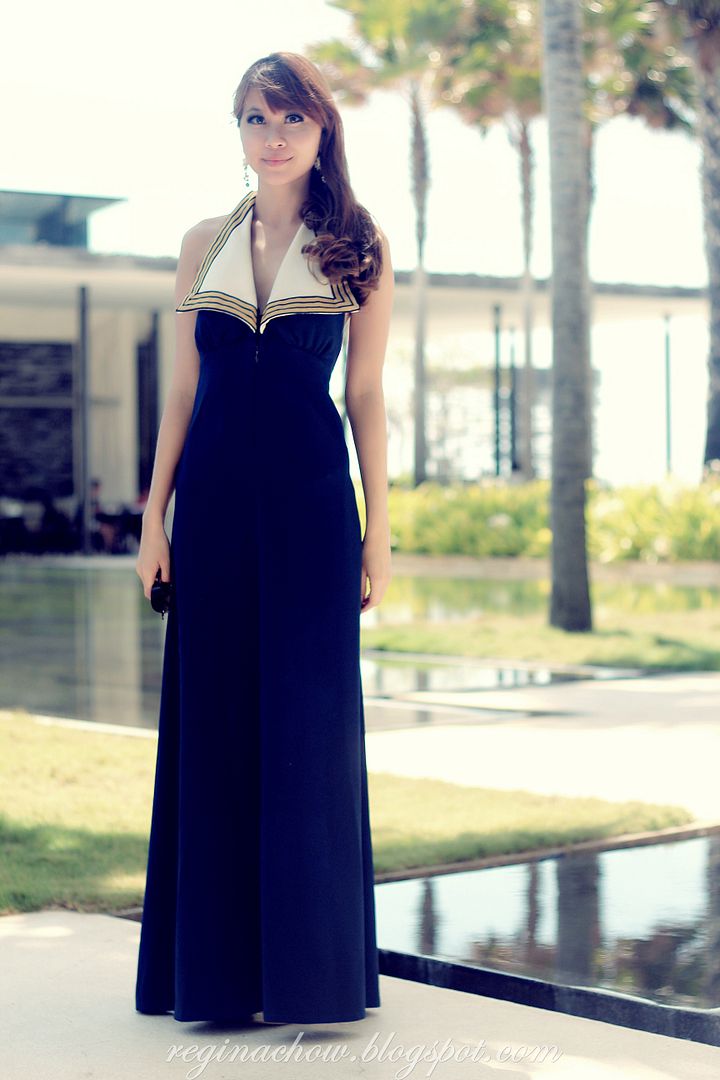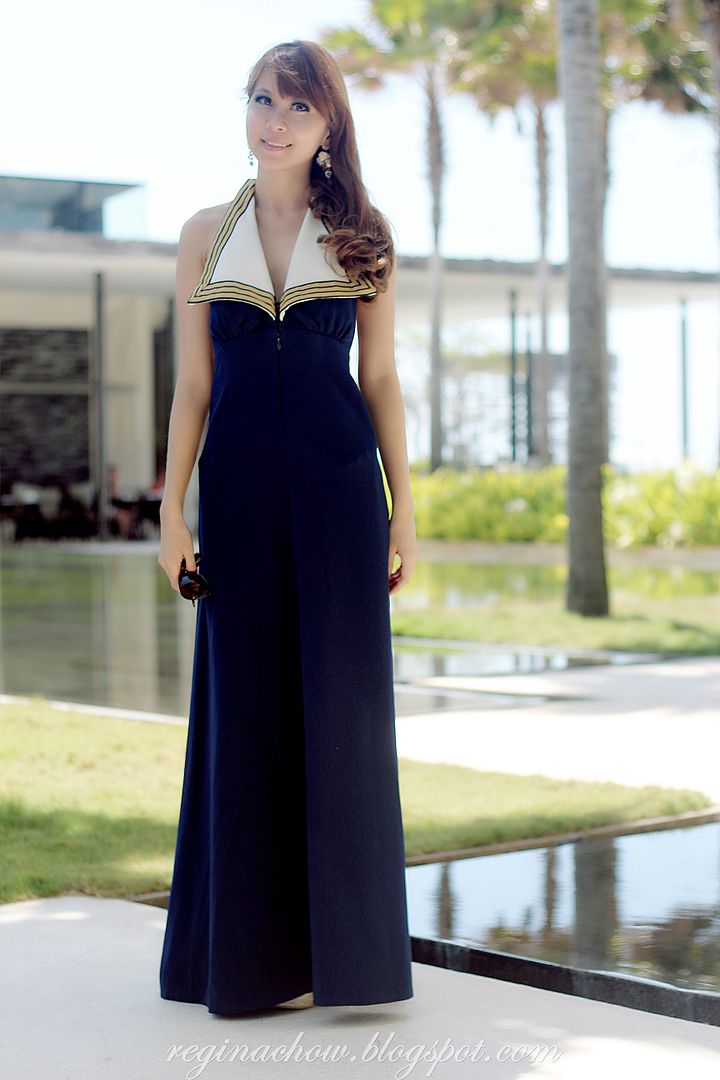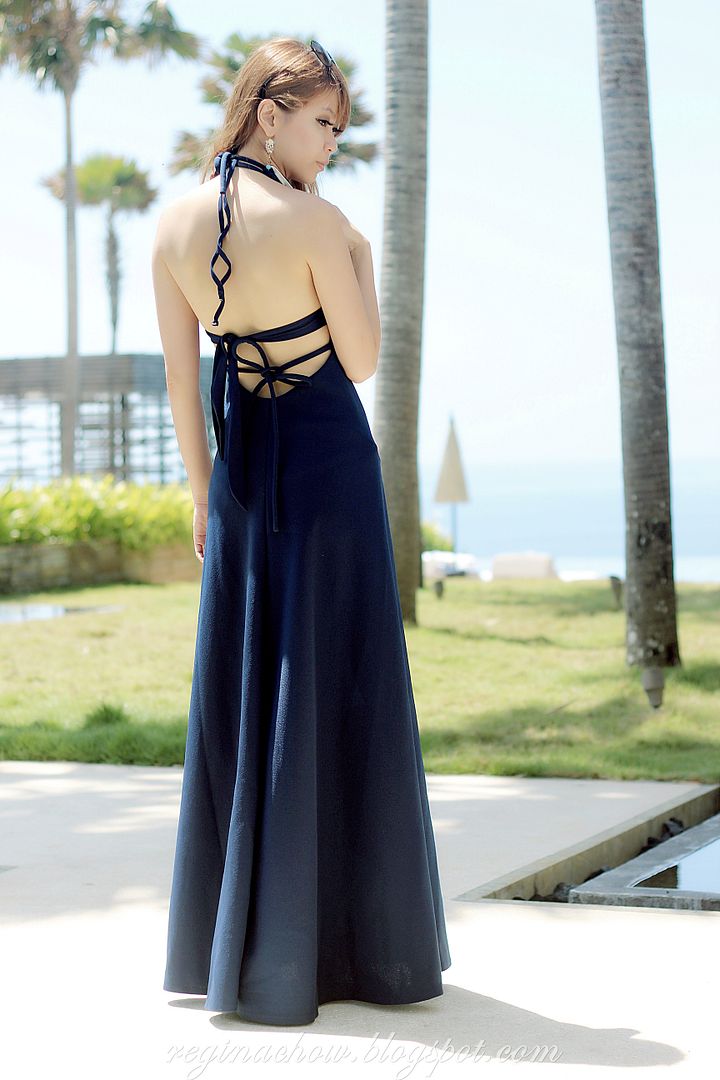 Dress from Dustbunny Vintage
In my opinion, statement earrings are best worn in the absence of necklaces, and earrings like these are the perfect accompaniment to halter necklines
.
Don't you think these lovely baubles lend a little sparkle to my vintage sailor dress?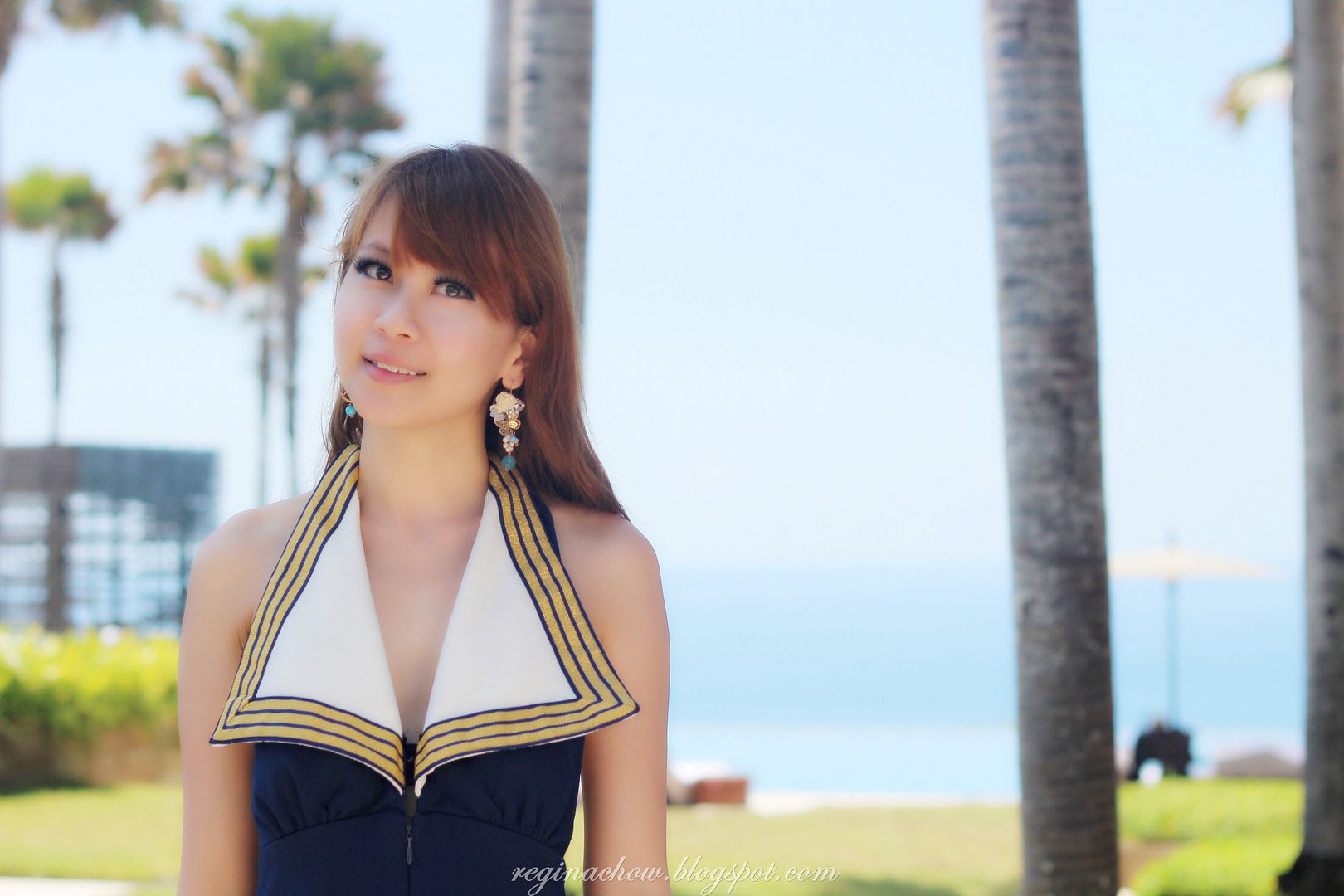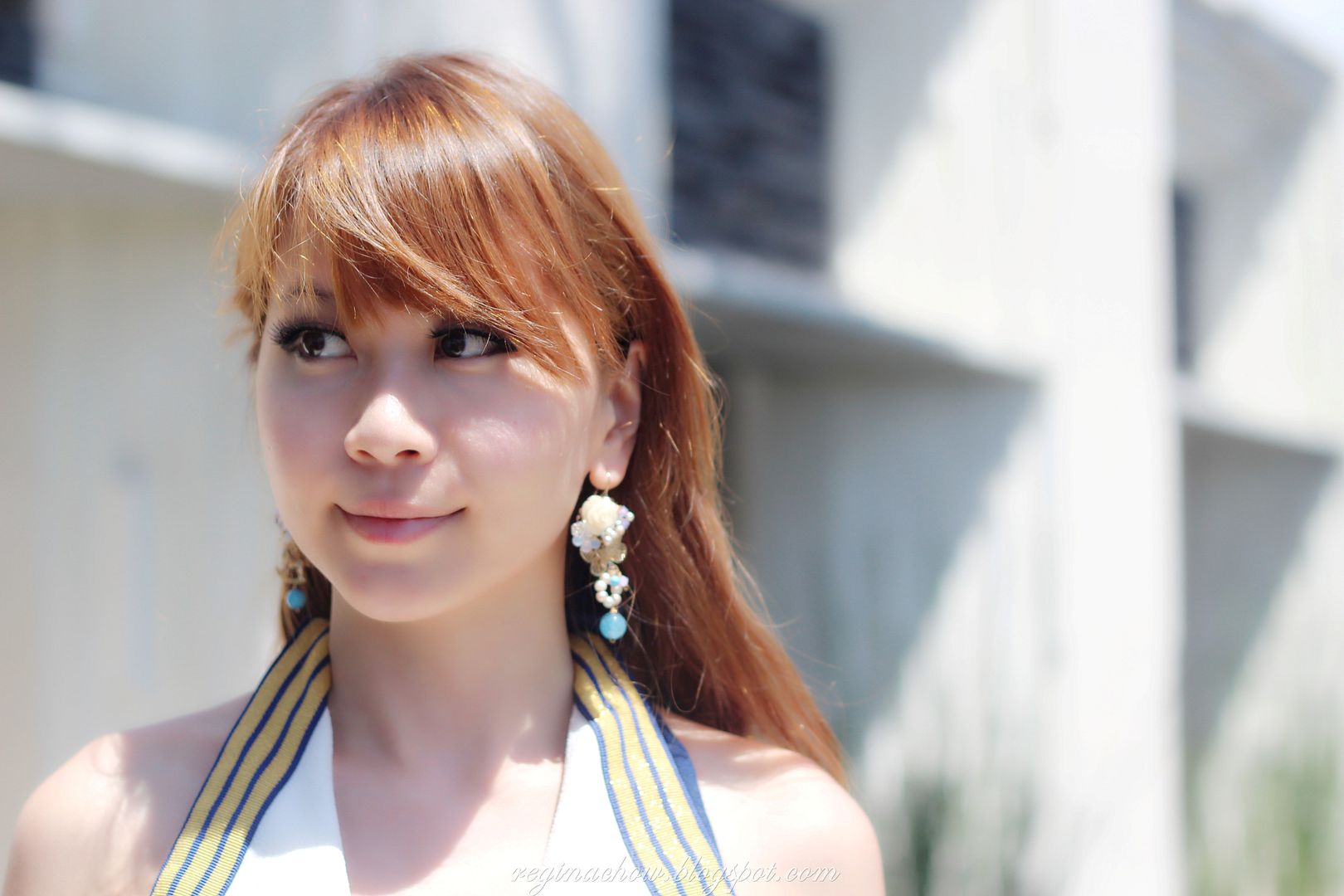 Now that Christmas is just around the corner, there are more reasons to dress up your party dresses with jewellery accents. Mistress of Glam's statement pieces could very well do the trick! They would make great Christmas gifts for your girlfriends and loved ones as well!
*******
Mistress of Glam will also be setting up a stall at Public Garden (Level 16, Triple 1 Somerset) from 7th - 8th December, 1pm - 7pm. You will also receive a 5% discount when you purchase 2 items and a 10% discount when you purchase 3 items!
Now, here's the good news:
All my readers will be entitled to an 8% discount for every purchase! All you have to do is to let Queena know that you are "Regina's reader".
Do pop by next weekend to check out more of Queena's gorgeous works!