Have you ever been to Singapore's Army Museum or SAFTI MI? I had a chance to visit both places recently at the invitation of Mindef, who organized an event titled "Think About Our Boys!" for female bloggers to better understand and appreciate what the average Singaporean male has to go through during National Service. It was not easy waking up early in the morning but it was worth the effort in retrospect.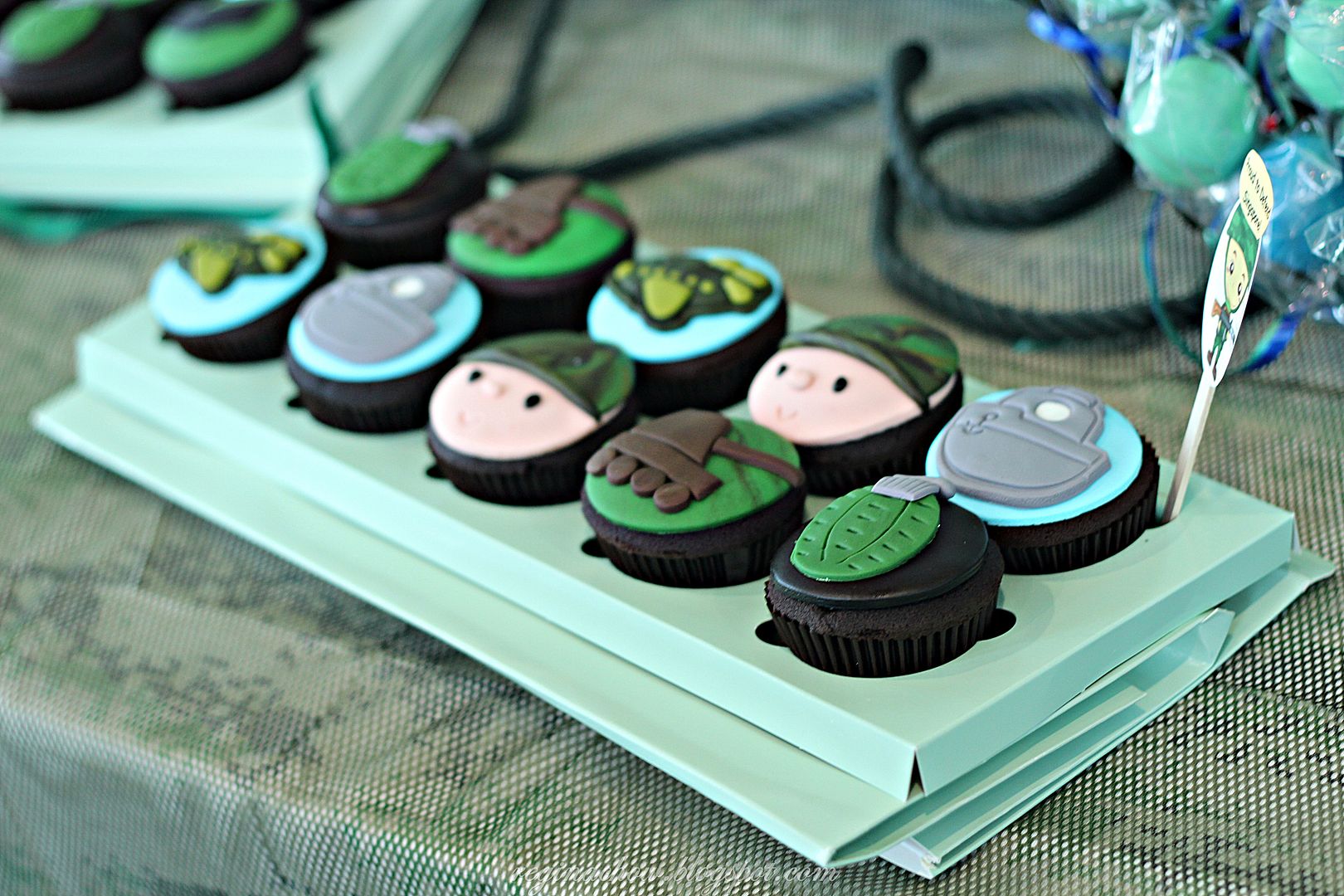 I went along with Karen because we were both curious about the event. Upon arrival at the Singapore Discovery Centre, we found ourselves strolling along a quiet lake amidst lush greenery in an idyllic setting.
Did I mention that we were both dressed in military themed outfits too? Here's what I wore: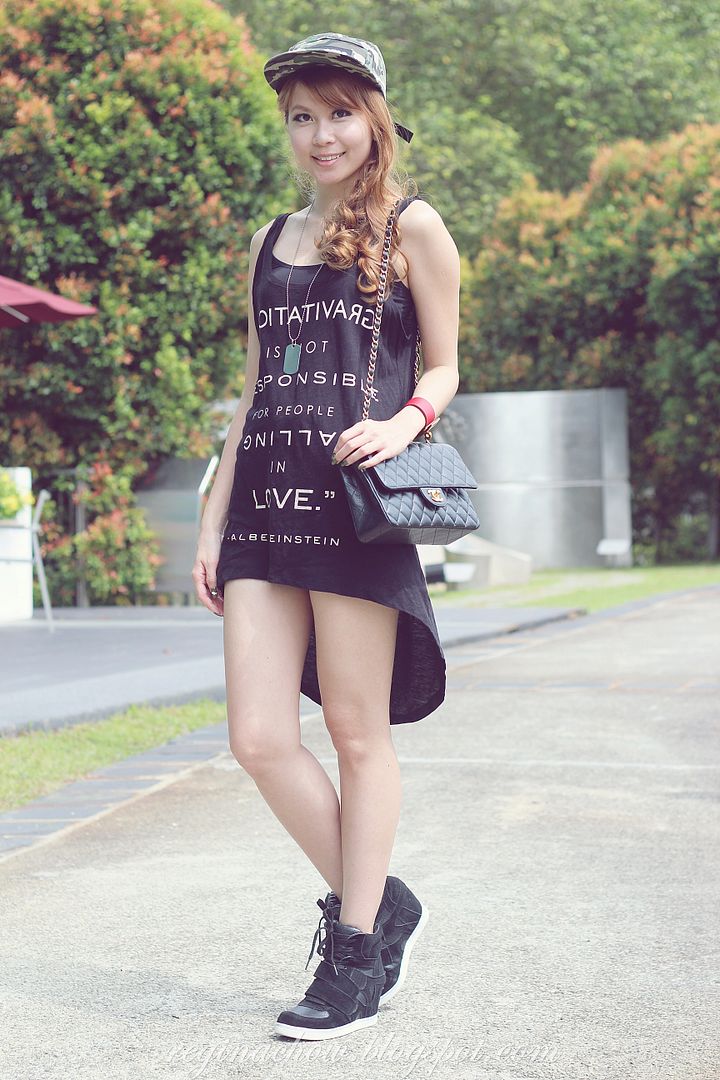 Top from Forever21
Shorts (not shown in pics) from Editor's Market
Shoes from Korea
Bag from Chanel
Kelly Dog from Hermes
Cap from random store in Singapore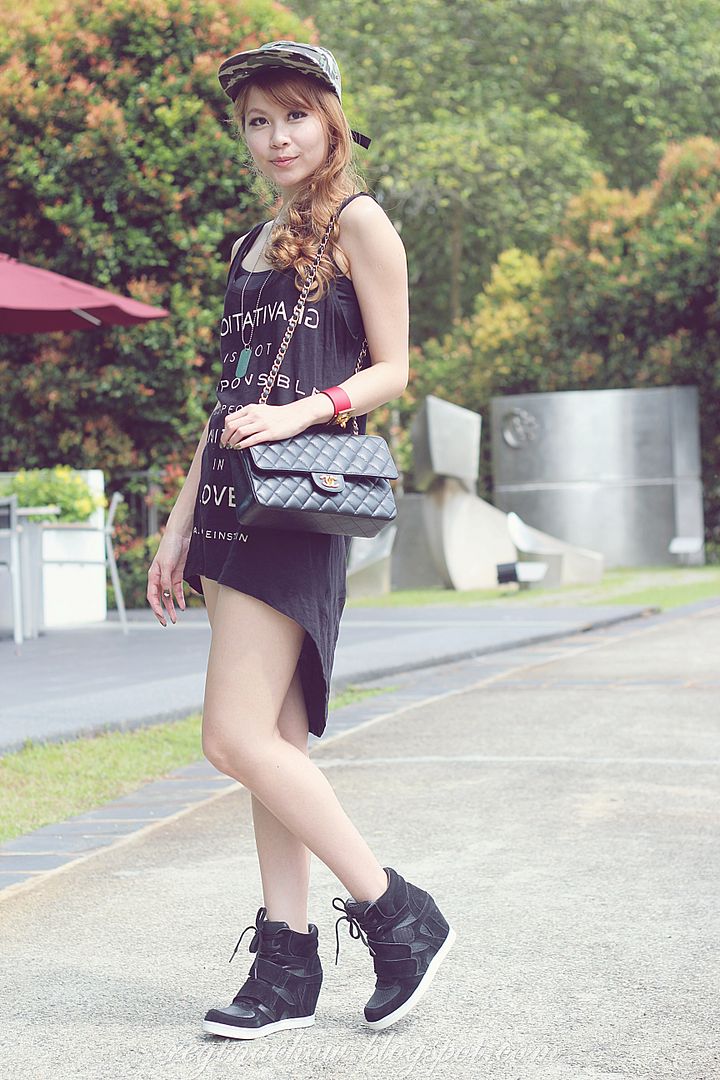 To complement our outfits, the thoughtful organizers made personalized dog tags for each and every one of us.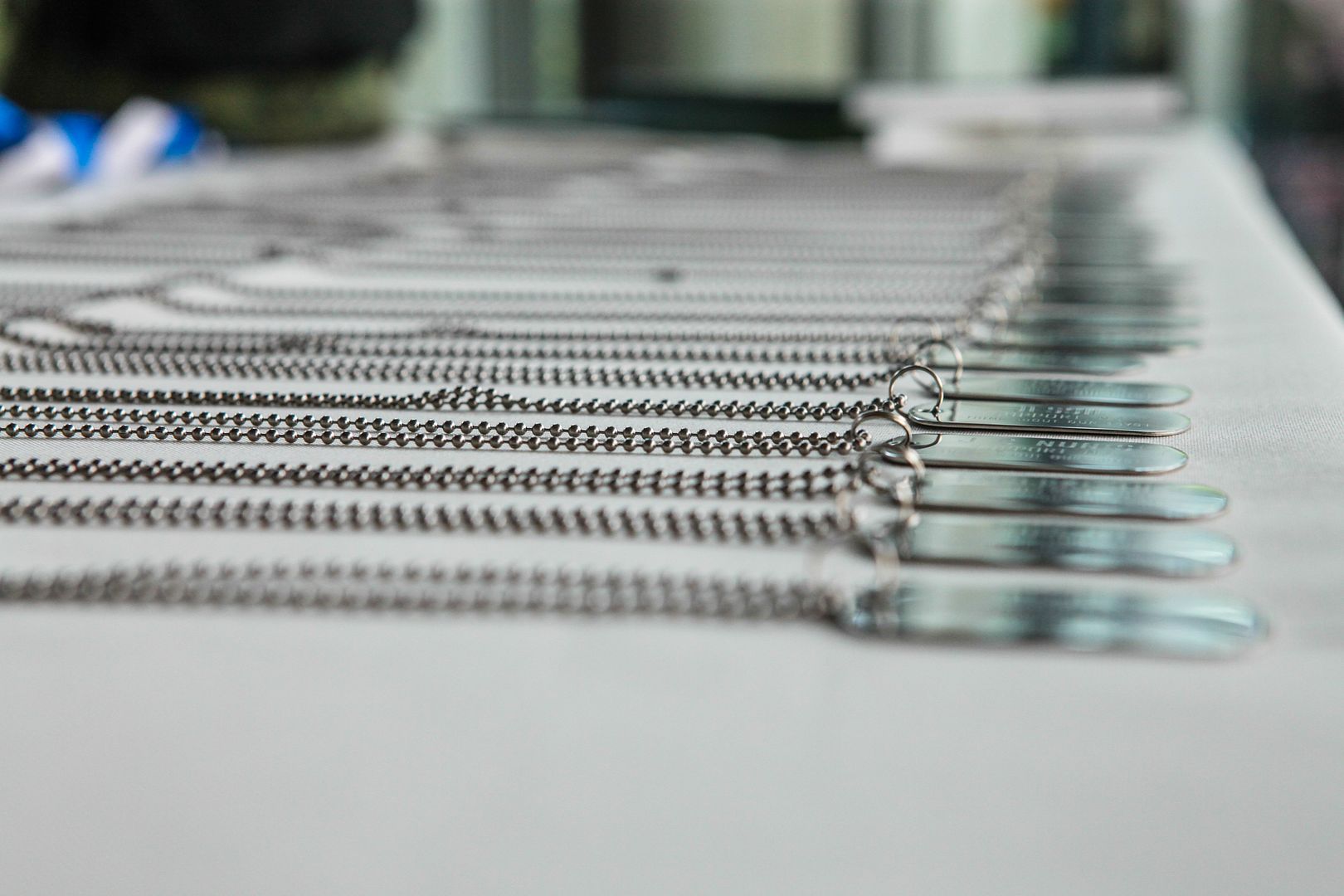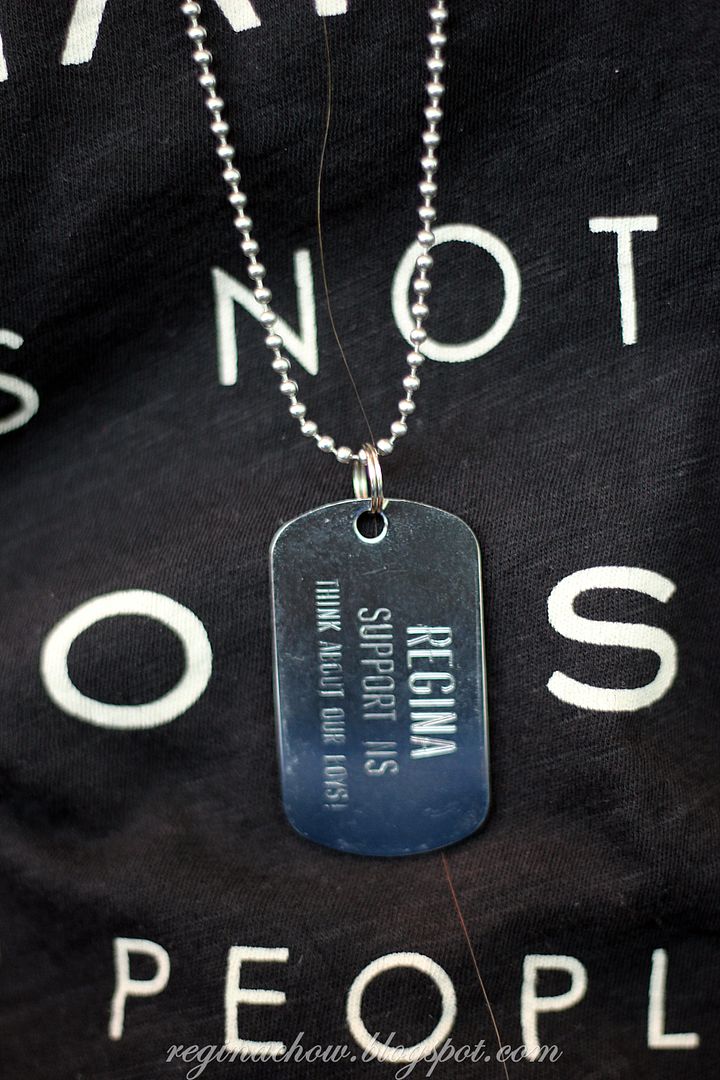 They also roped in professional manicurists who treated us to military-themed manicures.
I've always appreciated the importance of NS and how critical it is to defend our nation, and I thought these cute nail designs were great ways for ladies like us to show our support for our NS boys!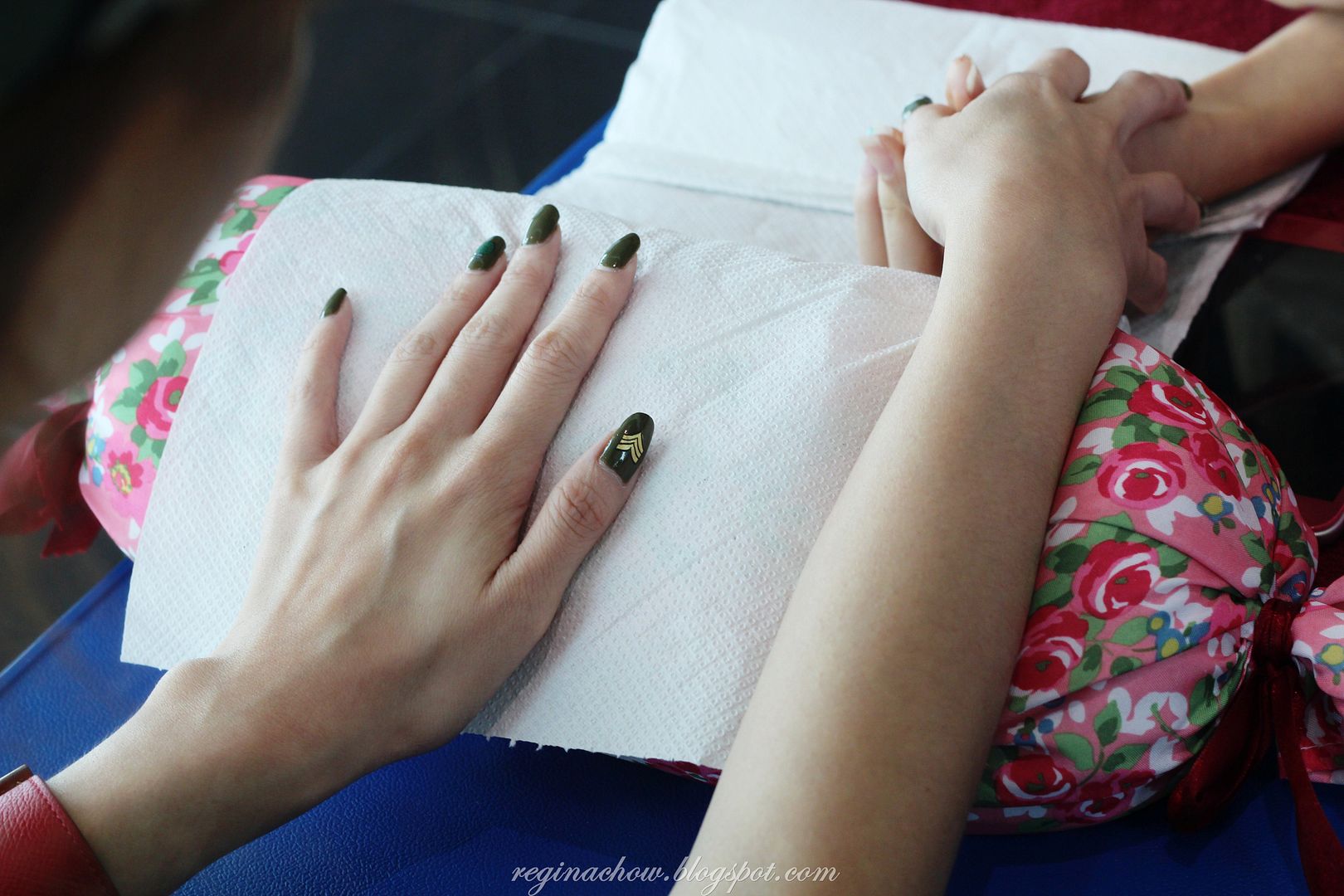 Here's presenting my freshly painted nails. It has been more than 2 weeks now but my nails still look very presentable, which is impressive considering that all I had was an express manicure.

Check out the intricate nail art! In case you were wondering, no these are not stickers. They were painstakingly drawn on by the very talented manicurist.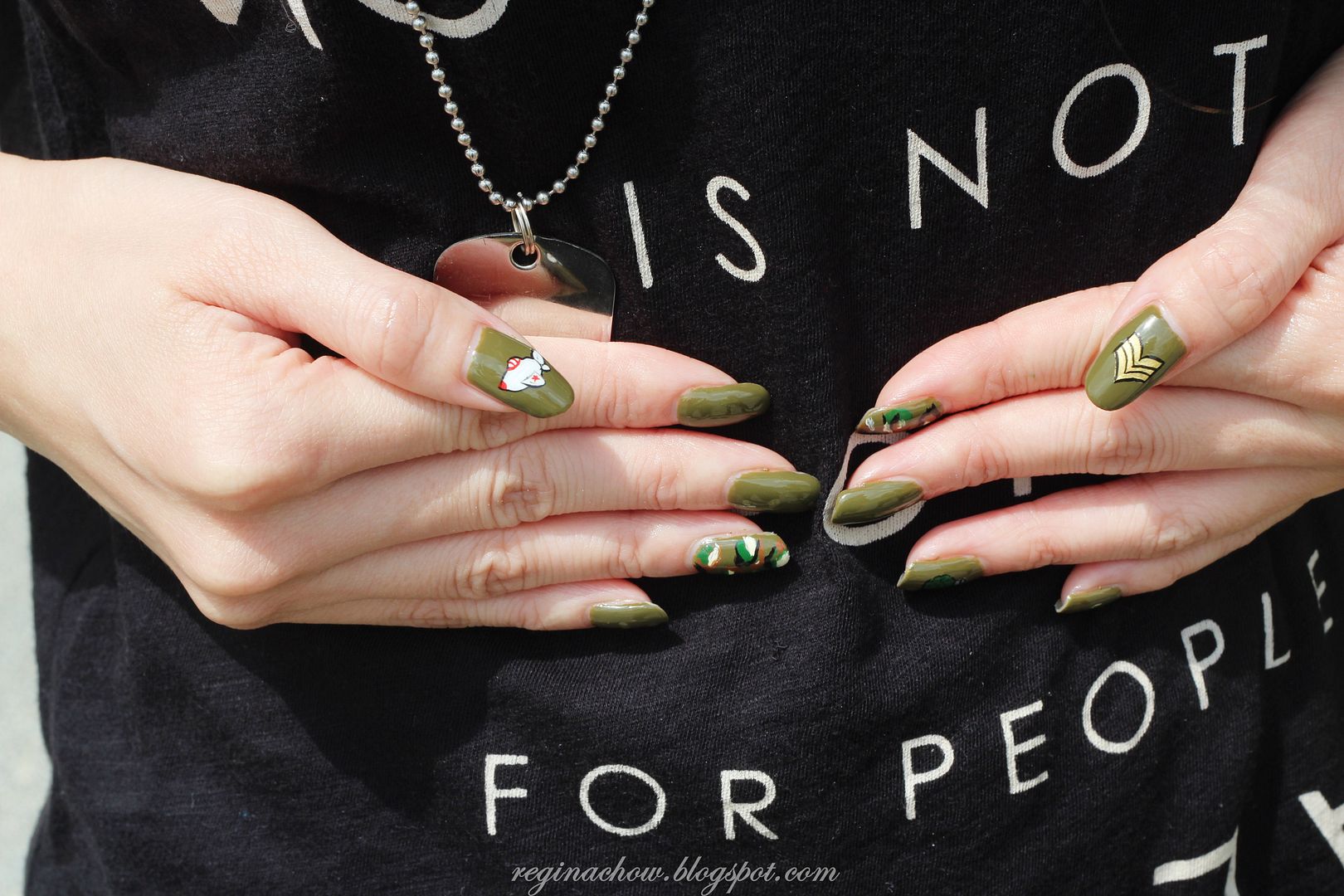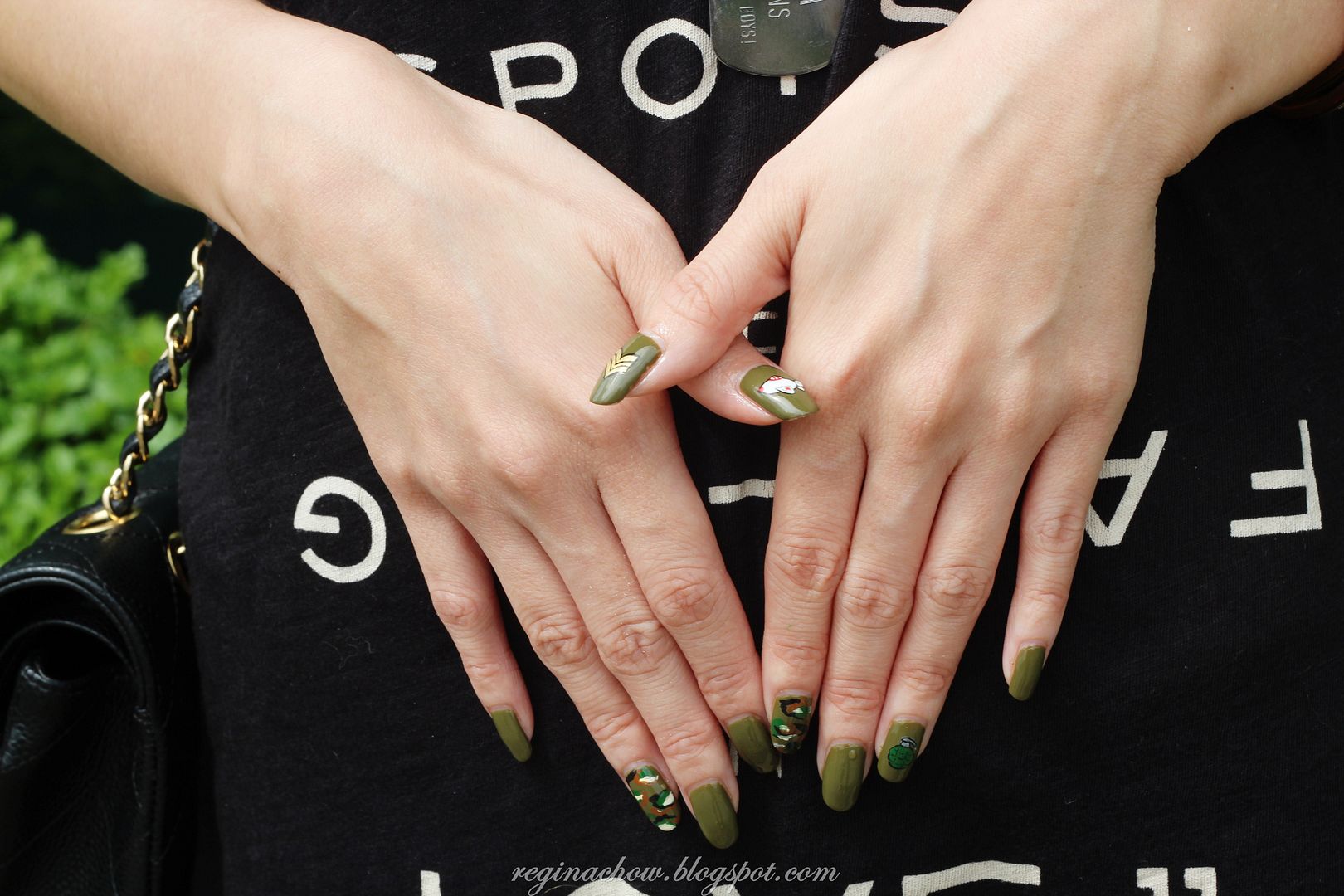 We also had the opportunity to speak with a handful of lady officers who signed on with the army as regulars. It is not compulsory for females to serve National Service (NS) and admittedly, serving NS has never ever crossed my mind, much less signing on as a regular.
Being able to put your country before yourself is no mean feat, and I was deeply intrigued as well as inspired by these ladies because they knew from a young age that defending Singapore was exactly what they wanted to do.
To give us a better understanding of what the officers go through, we were given a brief tour of SAFTI MI, where I learnt a lot about the rich symbolism in its architecture. The tri-service nature of the SAF – Army, Airforce and Navy – was celebrated in every part of the place. The environment, the exhibits and even the buildings.
We were brought to two places – the Ceremonial Hall and SAFTI MI Tower. Upon entering the Ceremonial Hall, I immediately felt the solemn and respectful mood from the spatial presentation of the OCS Sword and Torch as well as the Officer's Creed.
We were told that the floor of the Ceremonial Hall was made of granite from Bukit Timah Hill to signify our land which they step on as they promise to defend it.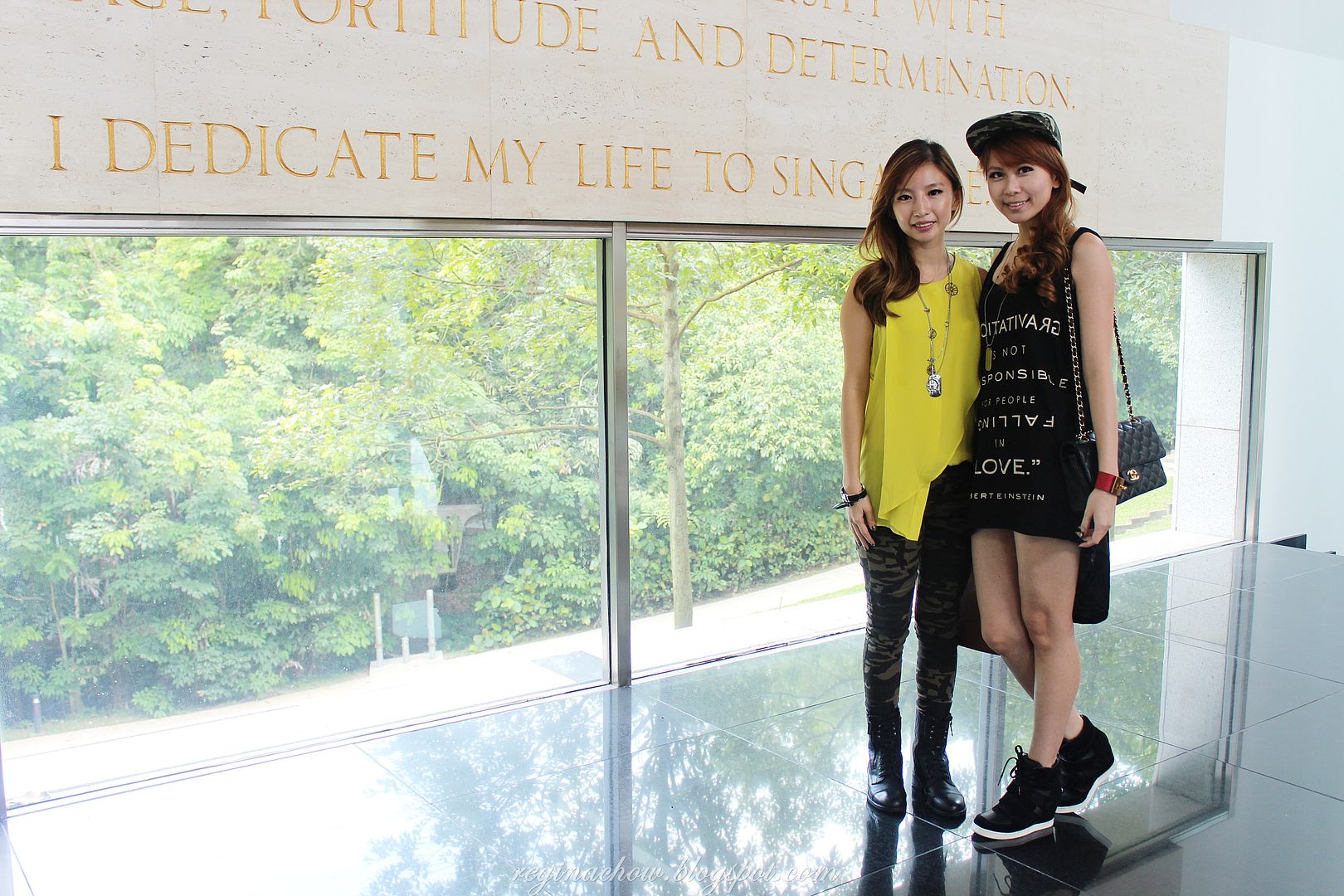 Ceremonial Hall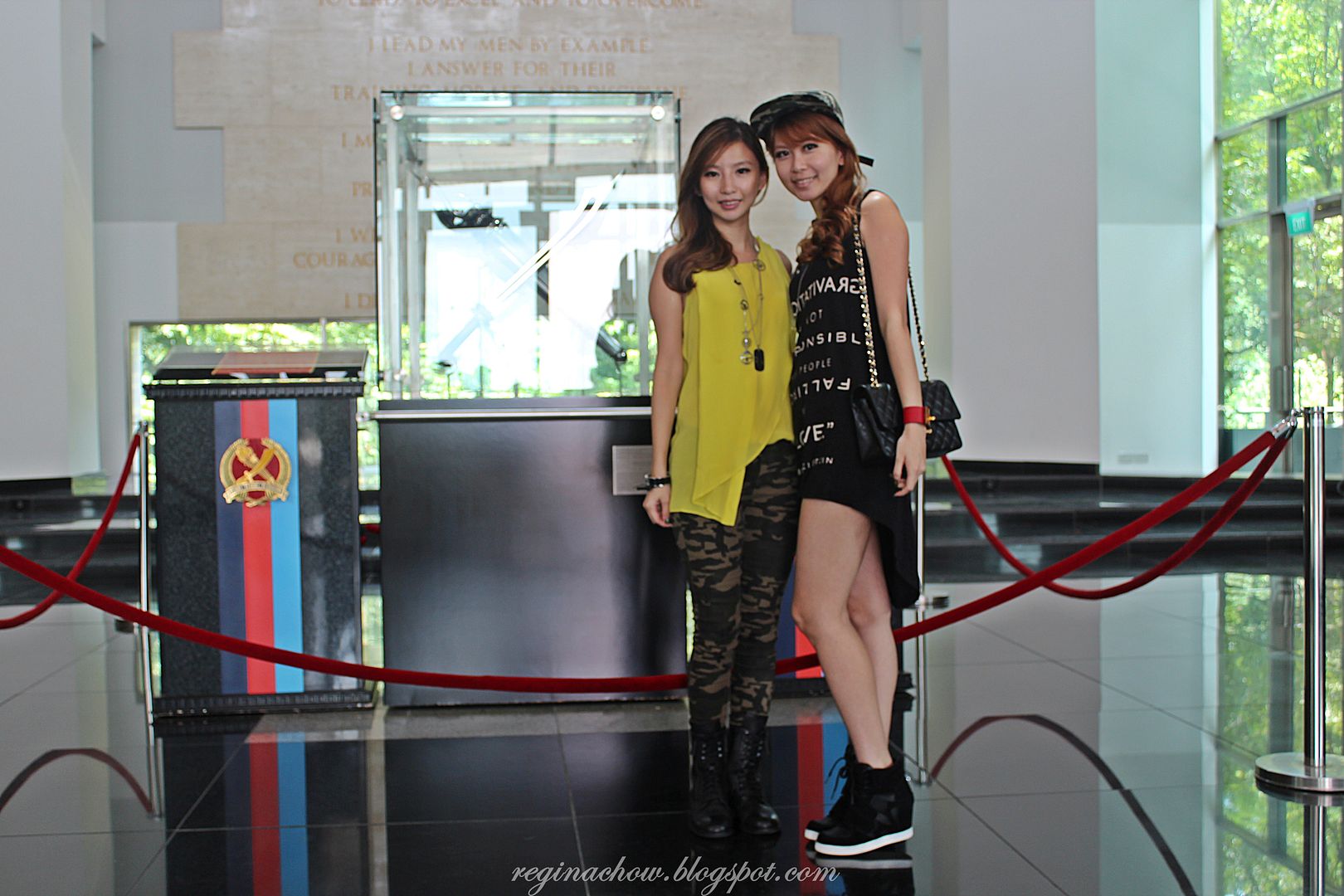 Ceremonial Hall
Thereafter, we were brought to the SAFTI MI Tower. Placed at the pathway to the entrance were two stone lions, who used to guard the Merdeka Bridge.
The number of steps leading to the top of the tower is 265, which is apparently the number of days for the Officer Cadet Course. The tower was an interesting triangular design which reflects the tri-service SAF.
The three sides at the top face the industrial areas, housing estates as well as the forests and hills respectively, which serve to remind officer cadets of what they are defending.
It was indeed a breath-taking view at the top and we couldn't help but whip out our cameras.
Along the way, the officer also shared that there was a straight passage which led directly from the cadet training wings to the parade square where their Commissioning Parade will be held – to symbolize the 9-month period it takes for them to develop in the 'womb' and finally be commissioned as officers.
After the tour, there was an interactive session with personnel from the SAF for us to find out more about what they do. Karen and I also dropped by the Army Museum, which depicted the history and evolution of the Singapore Army.
While I really loved my 1 year stay in Sydney as it has so much that Singapore doesn't have, I have also come to realize that Singapore is where my heart is, because it has formed a part of me – my memories, my bonds and my beliefs.
That is why I hope that we can all love Singapore for who she is, and recognize the sacrifices by our NS boys in our own little ways. This event reminded me again of the need for national defence to protect this place where we call home, and to never take peace for granted.