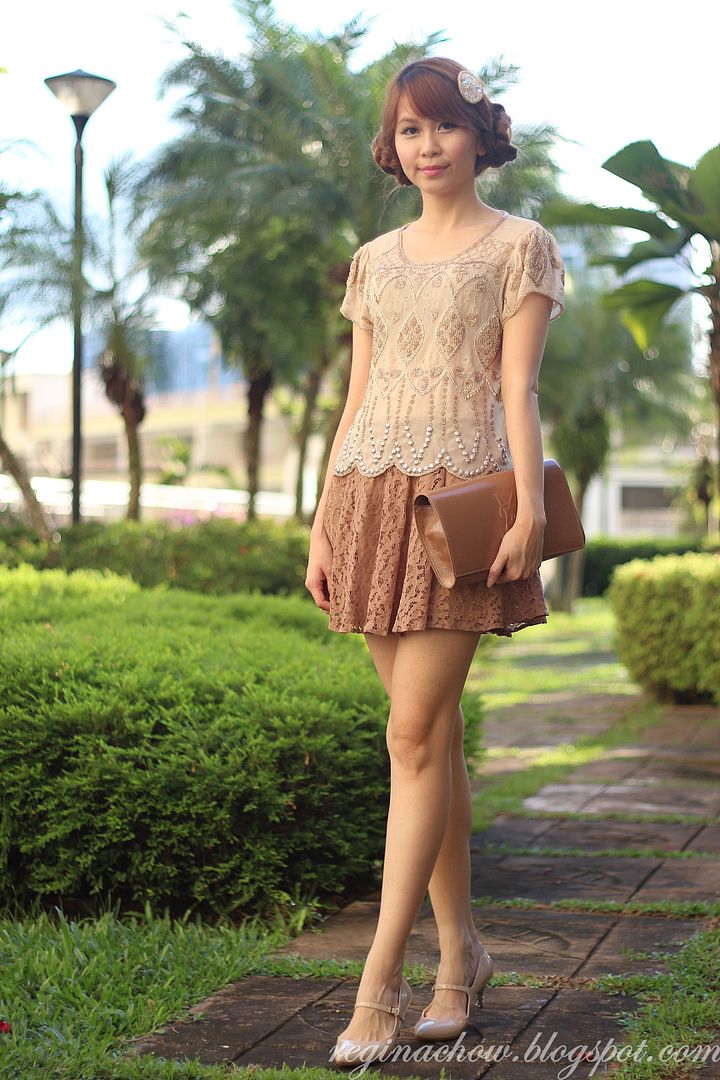 It has been a while since I last put up any fashion related posts , so I thought I'll share two outfits today, both of which include lace.
Lace is one of my favourite fabrics and also a wardrobe staple for me. It exudes a classic, old world charm and a sense of femininity that no other fabric does.
When paired with other textures like beads and sequins in this case, lace adds dimension and an element of interest while taking a back seat, without overpowering the intricate details of the blouse.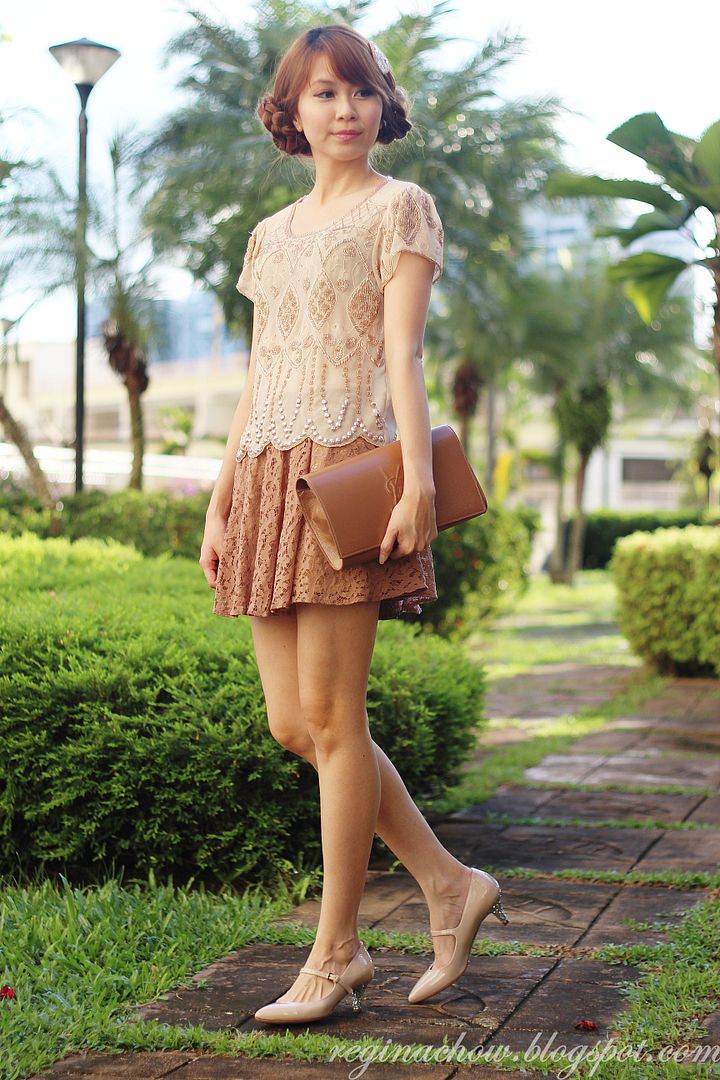 Sequin Top from Ms Selfridge
Nude glitter pumps from Miu Miu
For an even more feminine look that can take you from day to night, full lace dresses never ever disappoint. The delicate fabric alone epitomizes elegance, sophistication and grace, characteristics that not many fabrics embody.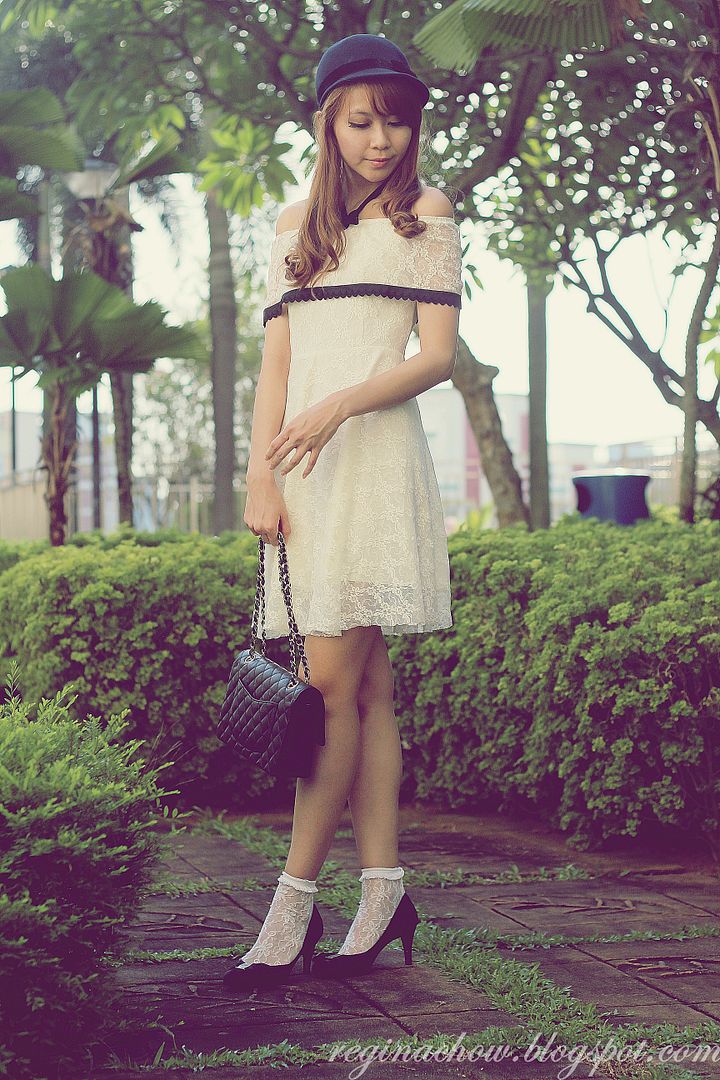 Hat from Forever New
Bag from Chanel
Shoes from Salvatore Ferragamo