I may not have a sweet tooth, but I love injecting a dash of colour with a colour palette that is as sweet as candy. Don't get me wrong though. Black is still one of my favourite colours (for work especially) as it emanates an air of confidence but I also appreciate bright hues for their unique ability to uplift your mood and stimulate your mind.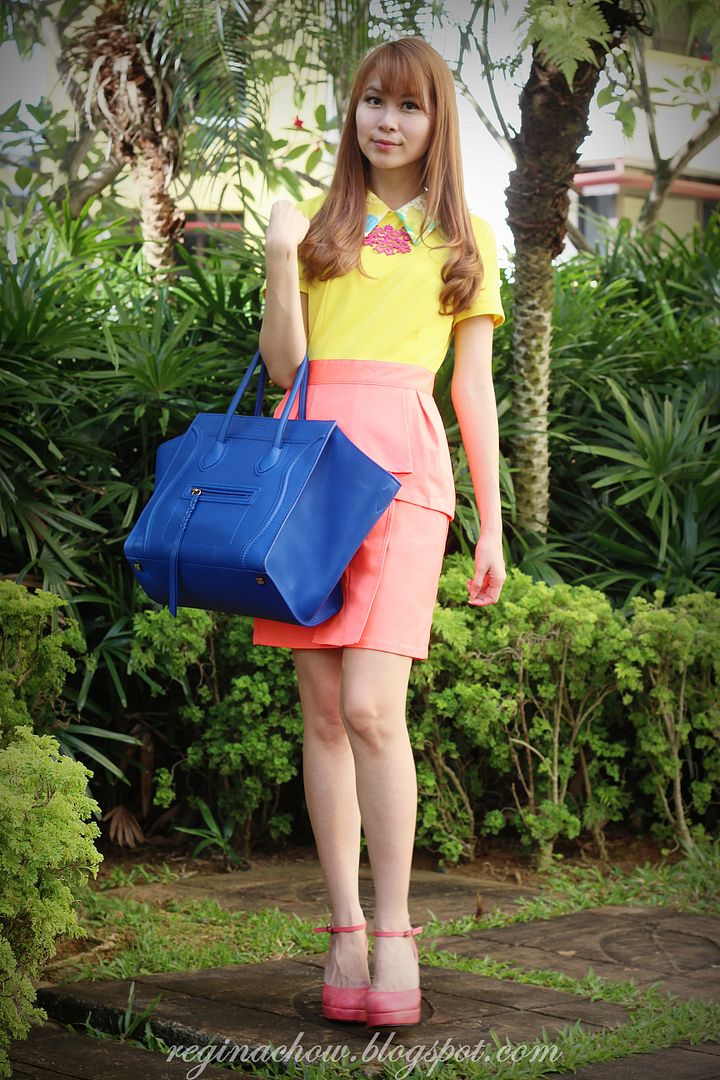 Necklace and shoes from random Singapore shops
Have you heard of colour therapy? In essence, it is the use of colours to balance your energy. Each colour has unique characteristics to treat different ailments afflicting each part of your body. I am certainly no expert when it comes to this, but I do believe that every colour possesses distinctive traits that evoke a range of emotions.
Let's talk about the colours in this outfit post. Yellow is a cheery colour that brightens up your spirits, while red stimulates the brain and makes you feel reenergized. On the other hand, blue has a calming and relaxing effect.
I don't know if it is psychological, but I actually do feel these emotions when I look at each of these colours.
Do you?
Wearing bold, clashing colours to work may seem like a no-no for most offices, but if your work environment is less conservative, this eye-catching and mood-lifting tailored look would be perfect without compromising on professionalism.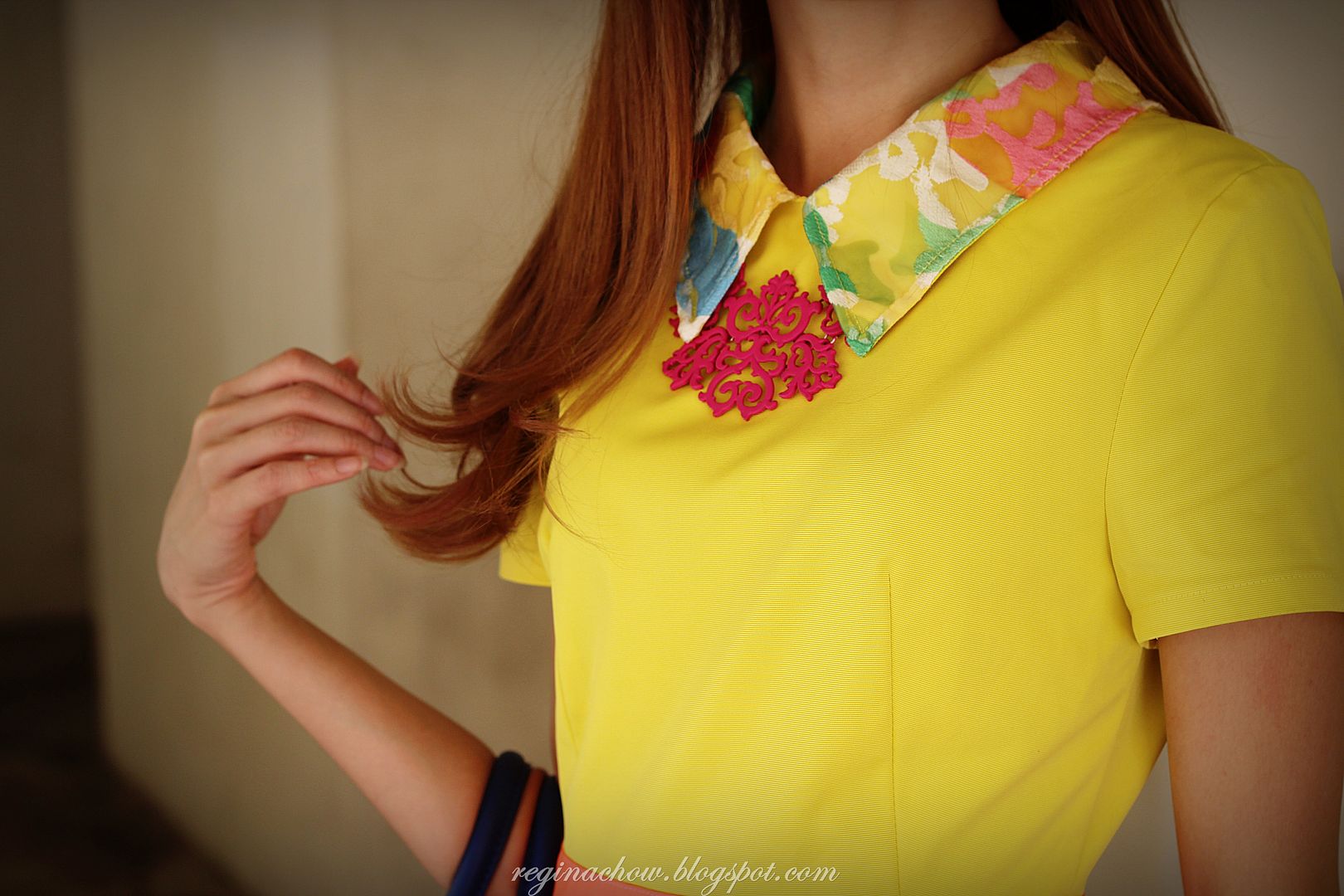 Instead of colour blocking, isolated pops of colour also lend interest to an all white palette, as shown in my casual weekend outfit here. The layered skirt adds dimension and texture to the overall ensemble while the quirky pale pink cat clutch completes the whimsical look.
Top from Taipei
Skirt from Hong Kong
Shoes from Miu Miu
Bag from MyJotterBook
Do you like colours too? Which look do you prefer? :)