It's time for another exciting event at the Singapore Turf Club! Tomorrow marks the 18th edition of the Singapore Emirates Derby Cup 2013 and the delightful combination of sports and fashion will be a visual spectacle for everyone!

The Marquee Package is now on sale, and Marquee customers can look forward to an afternoon of glitz and glamour. Come in your most glamorous outfits and take part in the "Best Dressed to the Races" Contest, where winners stand to win a bottle of Champagne and Singapore Turf Club's exclusive goodie bags!
You'll also get to take photos with your friends at the instant photo booth, complete with an array of accessories and props to add a little spice your outfits.
Needless to say, the afternoon wouldn't be complete with a little music. There will also be a live performance by Sophistikatz, a quartet comprising two violinists, a saxophonist and a flutist to jazz up the atmosphere.
For more information, click HERE.
If you haven't got anything planned for tomorrow yet, you may wish to purchase the Marquee Package and treat yourself to an afternoon of fun, excitement and glamour!
And if you're not sure about what to wear, here's a compilation of the outfits I wore to the Turf Club previously to give you some ideas: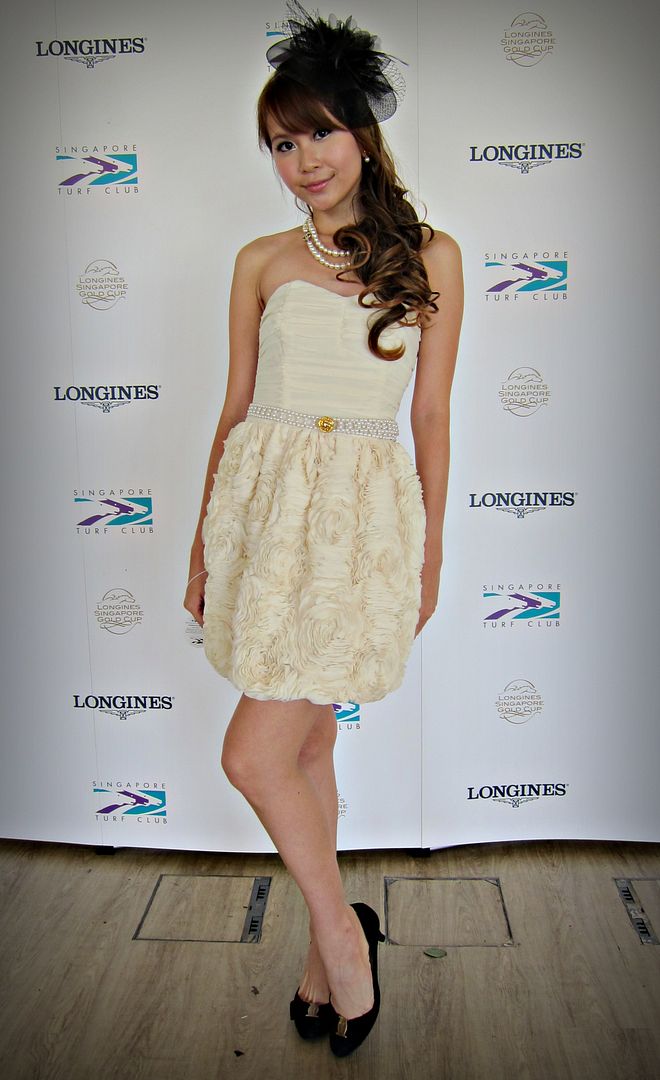 The lovely folks at Singapore Turf Club also had a special gift prepared for me.
Unfortunately, I am unable to attend the event again this year as I will be heading to the Asian premiere of Wolverine in Seoul. Nonetheless, I've always enjoyed events at the Turf Club and am definitely looking forward to attending the next event soon!