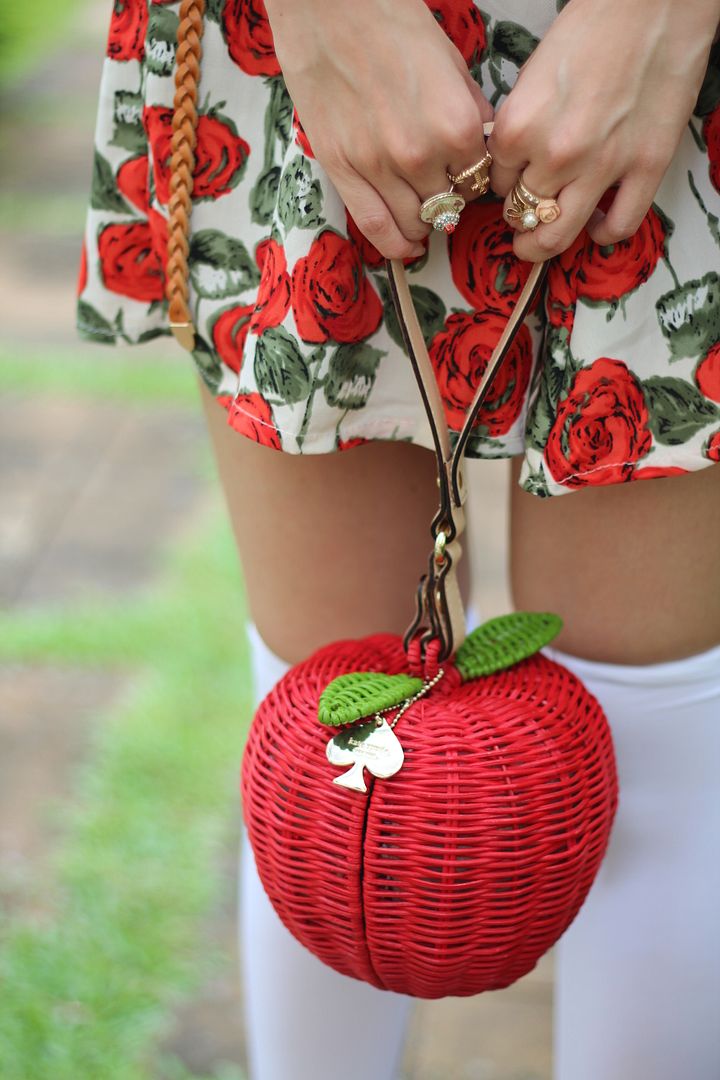 Apple Wristlet from Kate Spade
Rings from Accessorize
The title of this post is very apt because it was love at first sight for me when I first saw this adorable apple wristlet on Kate Spade's website. Unfortunately, it was sold out both online and in stores island-wide as it is apparently a limited edition bag. The kind SA at Kate Spade Raffles City offered to put me on the waiting list in the very unlikely event that the bag gets restocked. Well, at least there was a glimmer of hope, I thought.
Fast forward a few weeks later, I went on a trip to Jakarta sponsored by Bata and lo and behold, under the most unexpected circumstances, I spotted this wristlet at a Kate Spade store while we were window-shopping at a mall. It was perched precariously on the fingers of the mannequin and well-hidden behind a long full skirt that was on display. My eyes lit up that very moment and I knew I had to make it mine. I guess it was meant to be because this was the last bag left in the store and I thought I heard the SA let out a brief sigh of disappointment.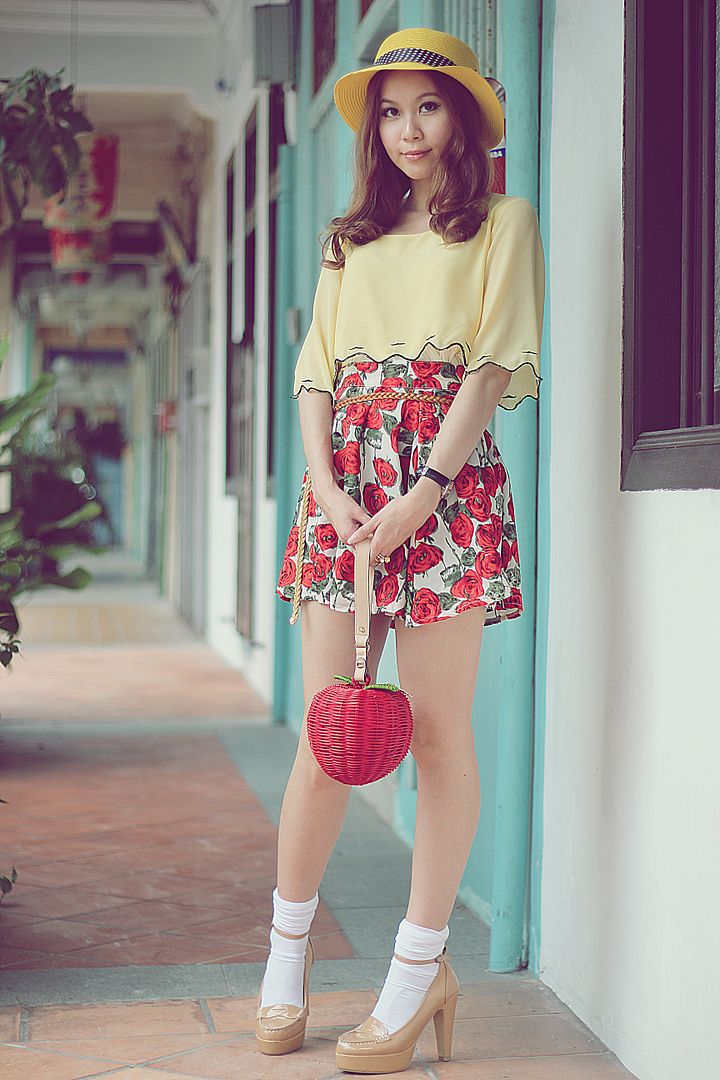 I fell pretty sick after the trip and didn't have the energy to think about how to go about styling my outfit to match this cute little bag, but the minute I did, I picked out the most summery top and skirt that I could find in my wardrobe and took the bag out for a test drive.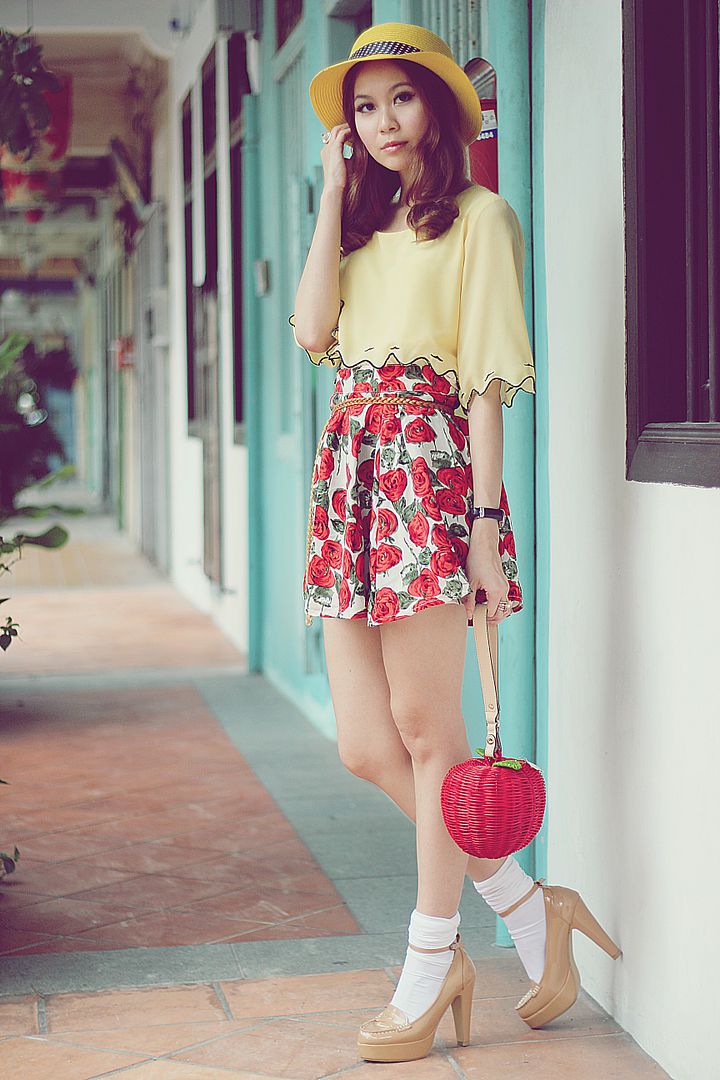 One interesting aspect about this bag is its spaciousness. It's of a rather odd shape and size, but the bag surprisingly opens up into two deep compartments which can comfortably fit my cards, cash, keys and my iPhone5. That's basically all I need during the weekend!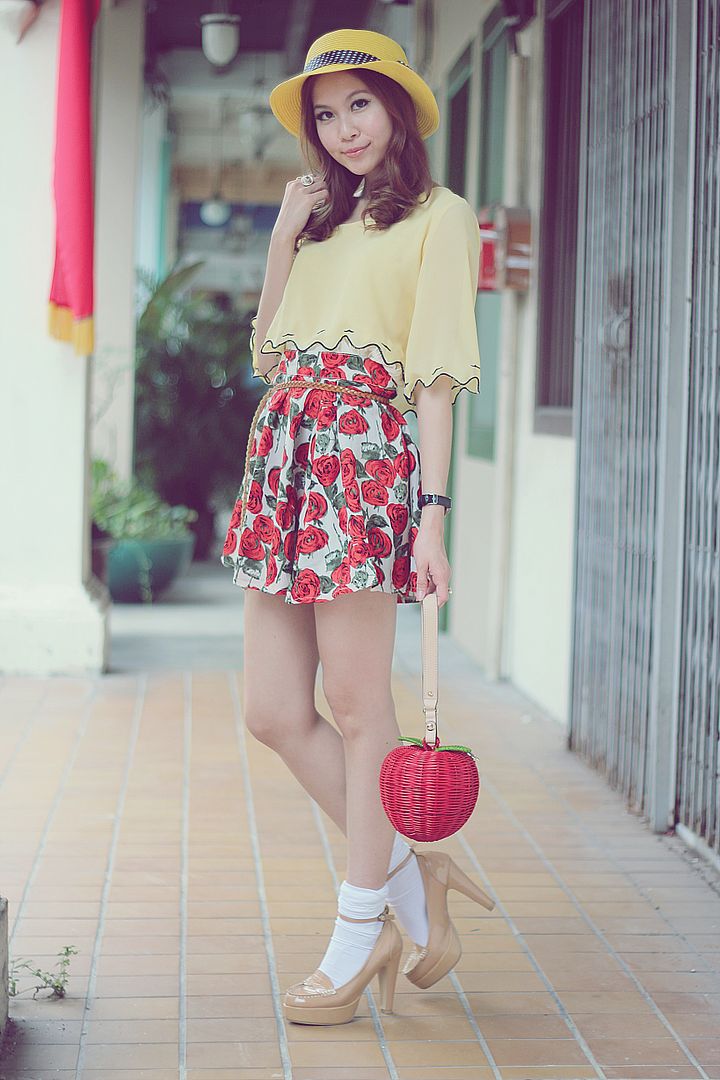 Here's another variation of the outfit. This time, with the socks rolled all the way up to the knees.
Skirt, shoes and knee high socks from random shop in Singapore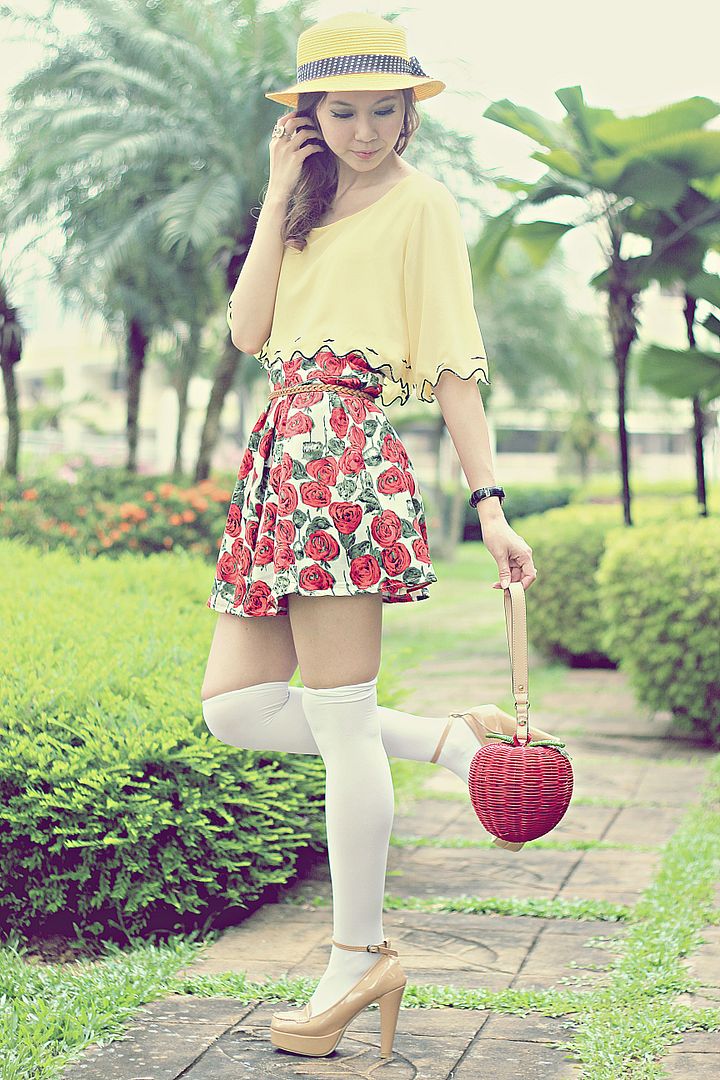 I had so much fun coordinating my outfit for this post. Hope you love this set of photos as much as I do!