Head-to-Toe matchy-matchy prints have been on trend for some time now, and while it may be a daunting affair to replicate what we see on runways without looking like you stepped out of your house in your pajamas, one thing's for sure, you will definitely attract a lot of stares and attention by following this trend. Whether or not people look on in admiration or with furrowed brows depends largely on the cutting and workmanship of the clothes.
I think the key is to keep the look structured with tailored silhouettes. If it is too loose, you'll risk looking like you're wearing pajamas, and if it is too tight, the entire ensemble just looks cheap.
If you find bold graphic prints from head-to-toe too intimidating (like me), you can consider trying smaller prints that are less in-your-face. In place of pants, you can also try going for shorts instead. What I also like about these head-to-toe sets is that you can always mix and match the top and bottom separately with other separates in your wardrobe.
Here's my take on head-to-toe prints with a paisley print top and shorts set: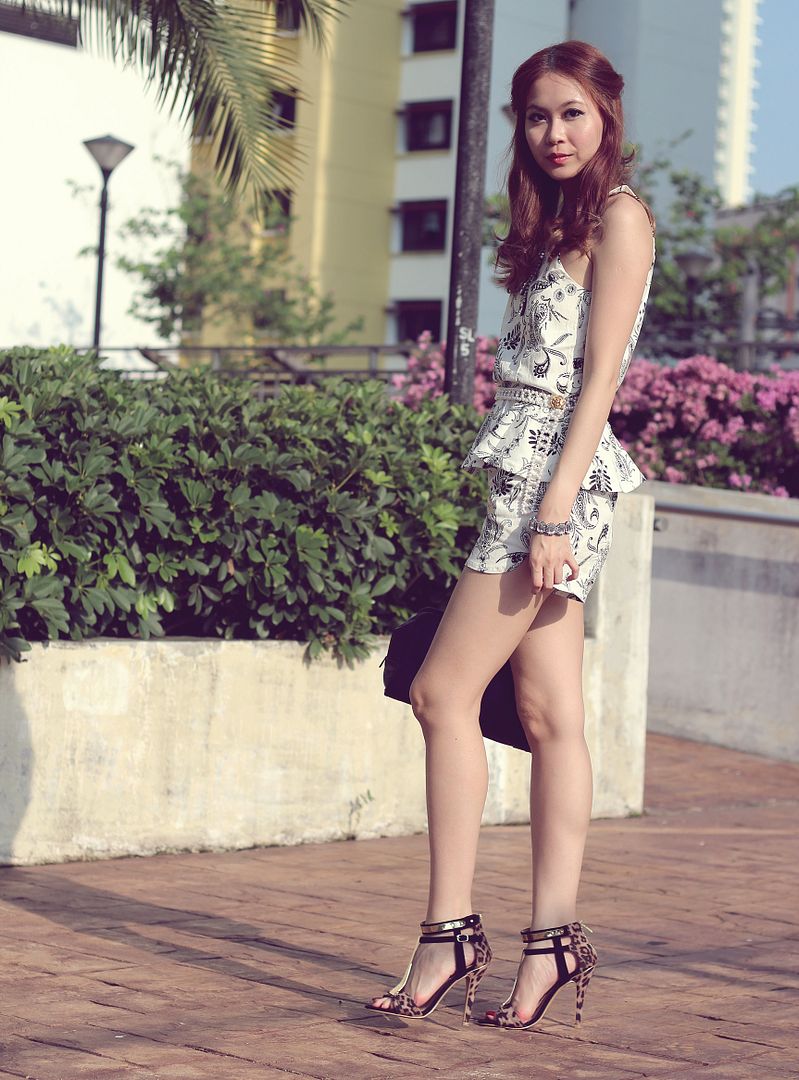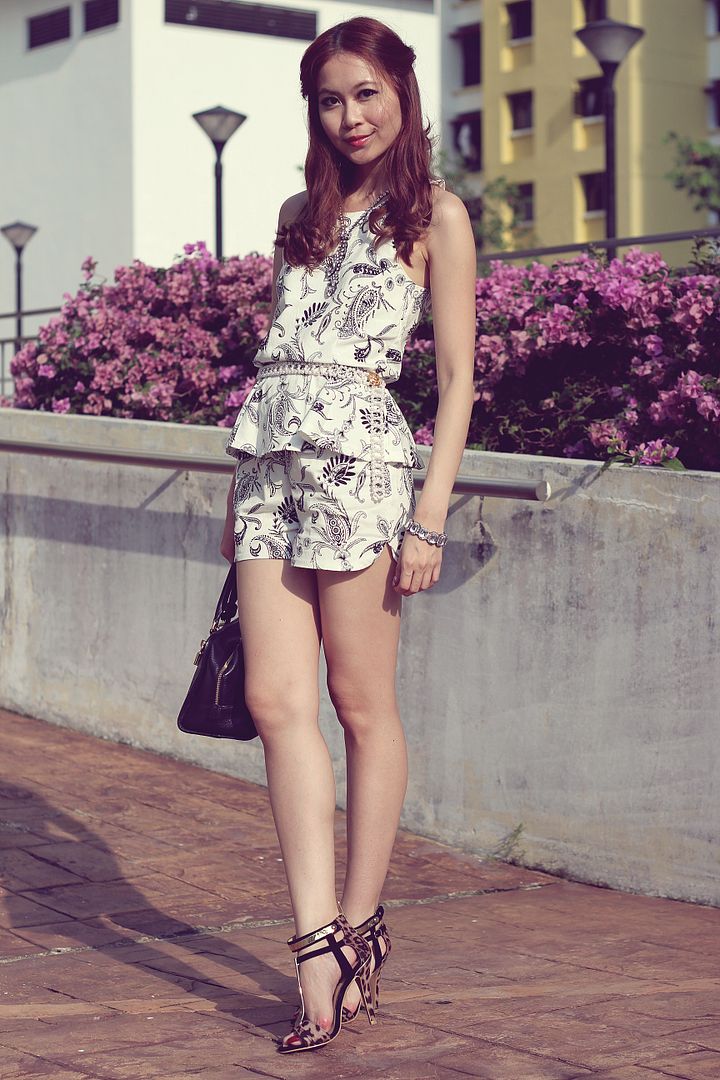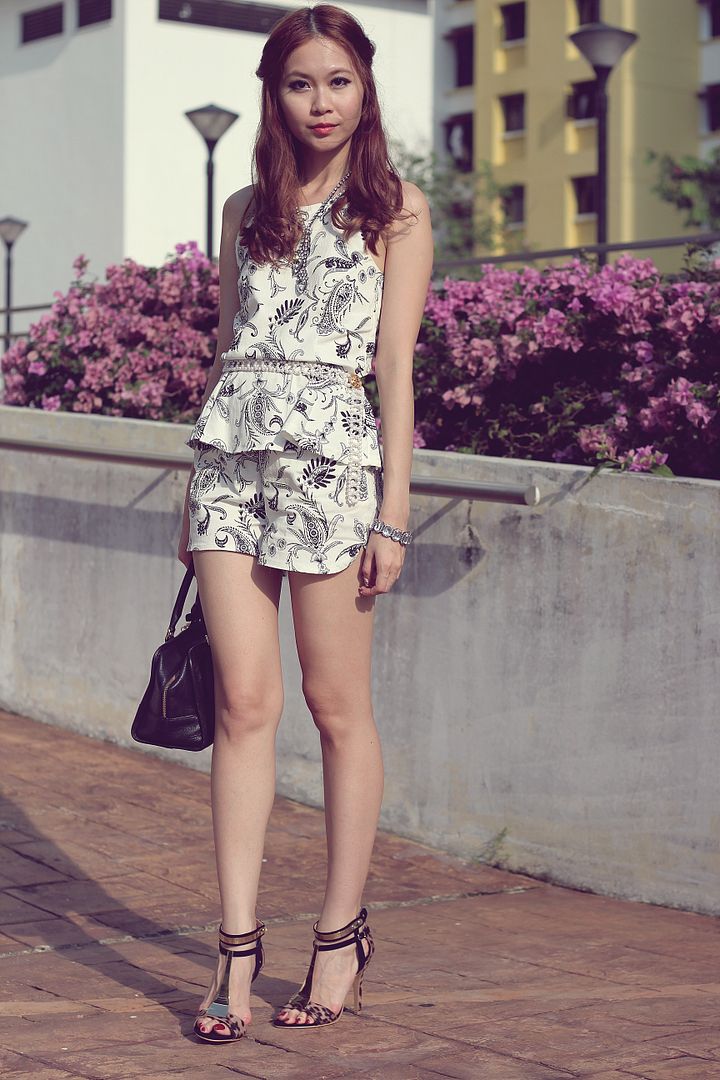 Paisley print set from FEP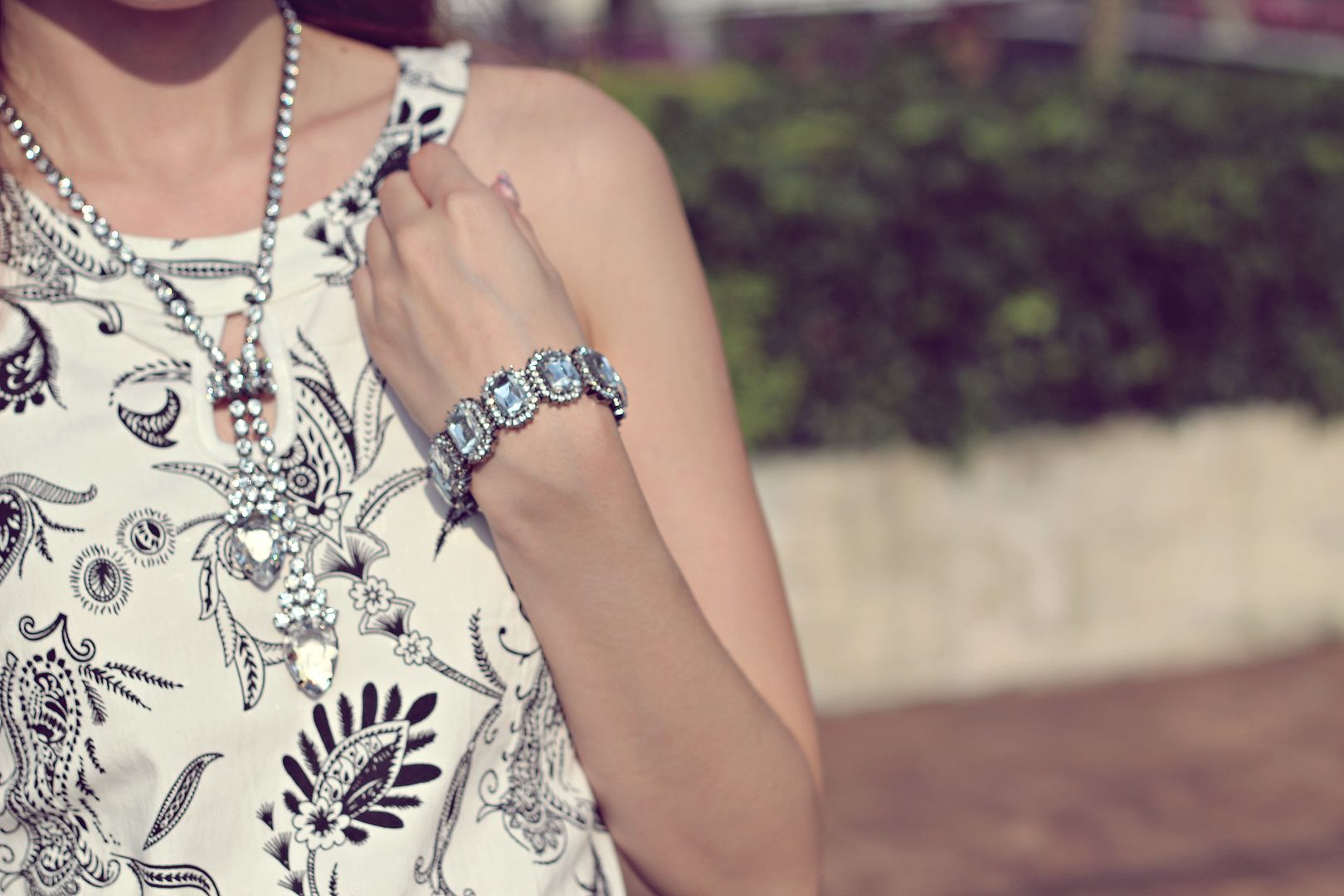 **Edited to add on 24 April
GIVEAWAY TIME!
In addition to the stash of beauty products worth over S$100 (read HERE for more details), I've a brand new set of this outfit to give away to one special reader from Singapore too!
The top is loose on me (I'm a UK size 4-6 and I added a belt for more definition) and this should fit up to UK 8. The bottom has an elasticized waist so it'll fit most sizes.
This is open to both existing and new followers on my instagram/twitter (@reginachow_sg) and Facebook .
(The more platforms you follow, the higher your chances!)
2. Follow @NailVibeSG on Instagram
3. Register as a user on Nailvibe.com
Remember to leave me a comment on my blog or contact me via Facebook/Email at regina.chow@gmail.com to let me know when you've done all of the above!