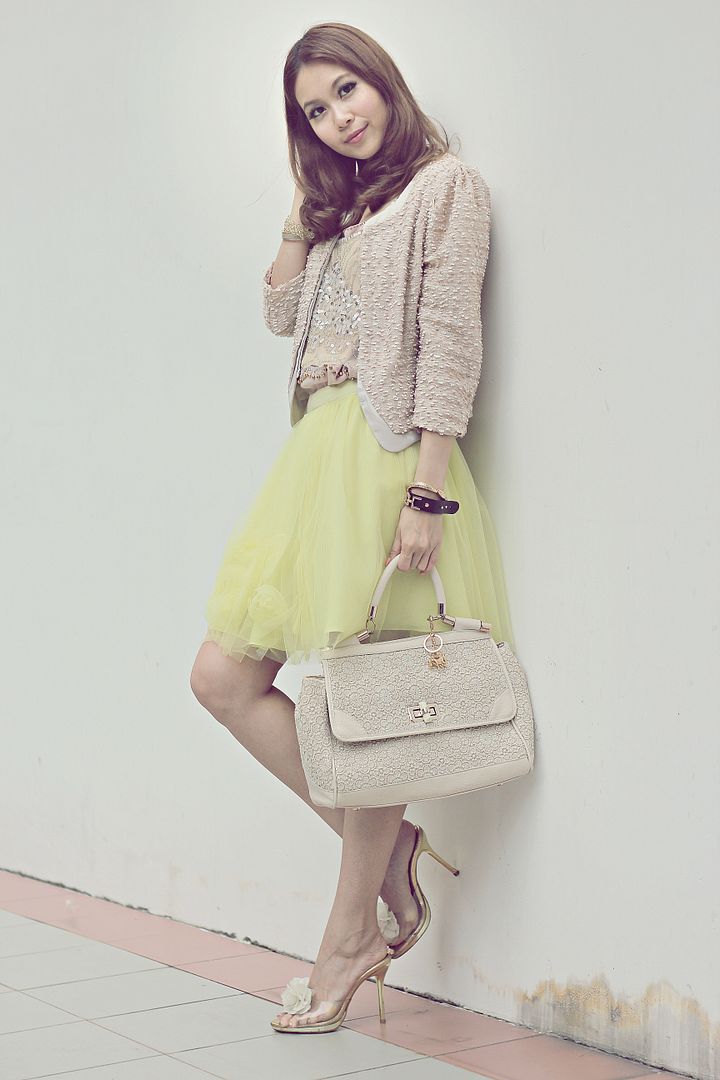 I've been hunting high and low for a yellow or green tulle skirt for the longest time and funnily enough, I came across one that I really liked when I was shopping for a friend's baby at Gingersnaps. Gingersnaps may be a children's boutique, but its Raffles City outlet stocks the same clothes in larger sizes (up to 14 years old). Needless to say, I got myself this pretty little tulle skirt in the largest size.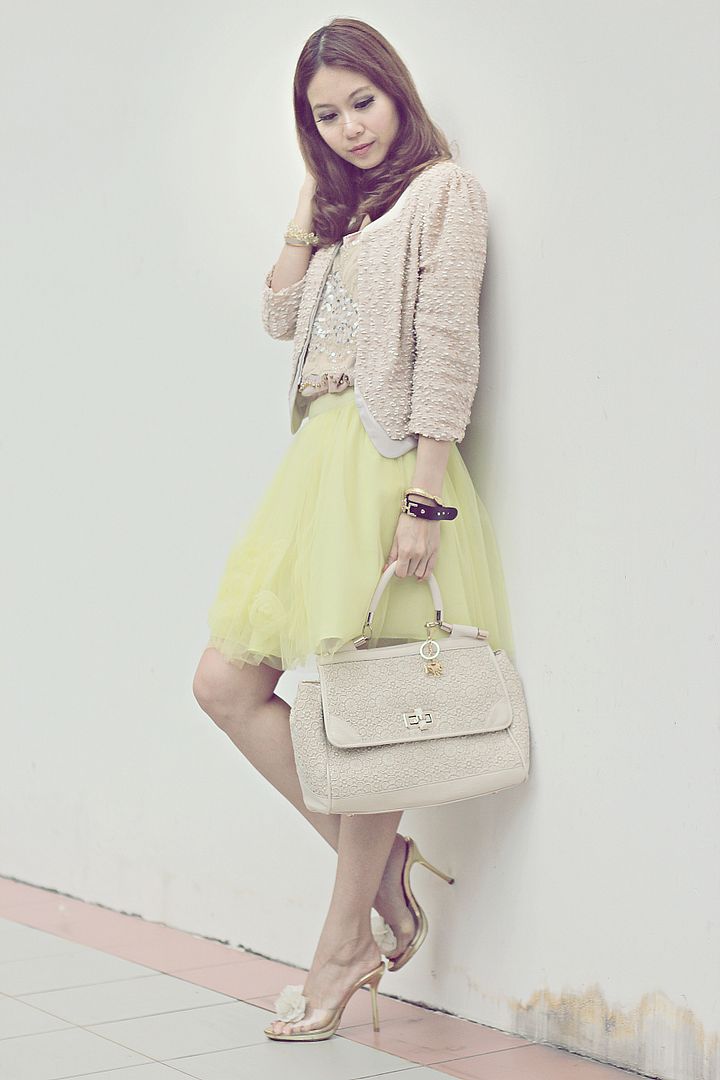 You can't see it here, but the hems are manicured with a row of rosettes which gives the skirt an added flounce. I felt just like a ballerina!
Accessories: Hermes and Elitrend
Yellow is supposed to bring my Chinese zodiac sign good luck in the year of the Snake, so it was only natural that I wore this skirt on the first day of Chinese New Year. Besides, yellow, I've been wearing a lot of black. Contrary to popular belief that one should wear bright, vibrant colours for Chinese New Year, black is apparently another lucky colour that bodes well for me this year.
I guess that works well to my advantage since 80% of my work wardrobe is made up of black and grey pieces. Don't take me too seriously though, I just find these predictions very entertaining and since there is no harm in abiding by these "rules", I thought, why not?
What about you? What are your lucky colours for the year of the Snake?