How are your Chinese New Year celebrations coming along? After a week of gorging on rich, sinful delicacies which started a week before the actual reunion dinner, all I'm craving now is a bowl of plain Teochew porridge to clean my palate. Don't get me wrong, I do appreciate the finer things in life, especially when it comes to food, but sometimes, too much of a good thing can be too excessive for me. ;)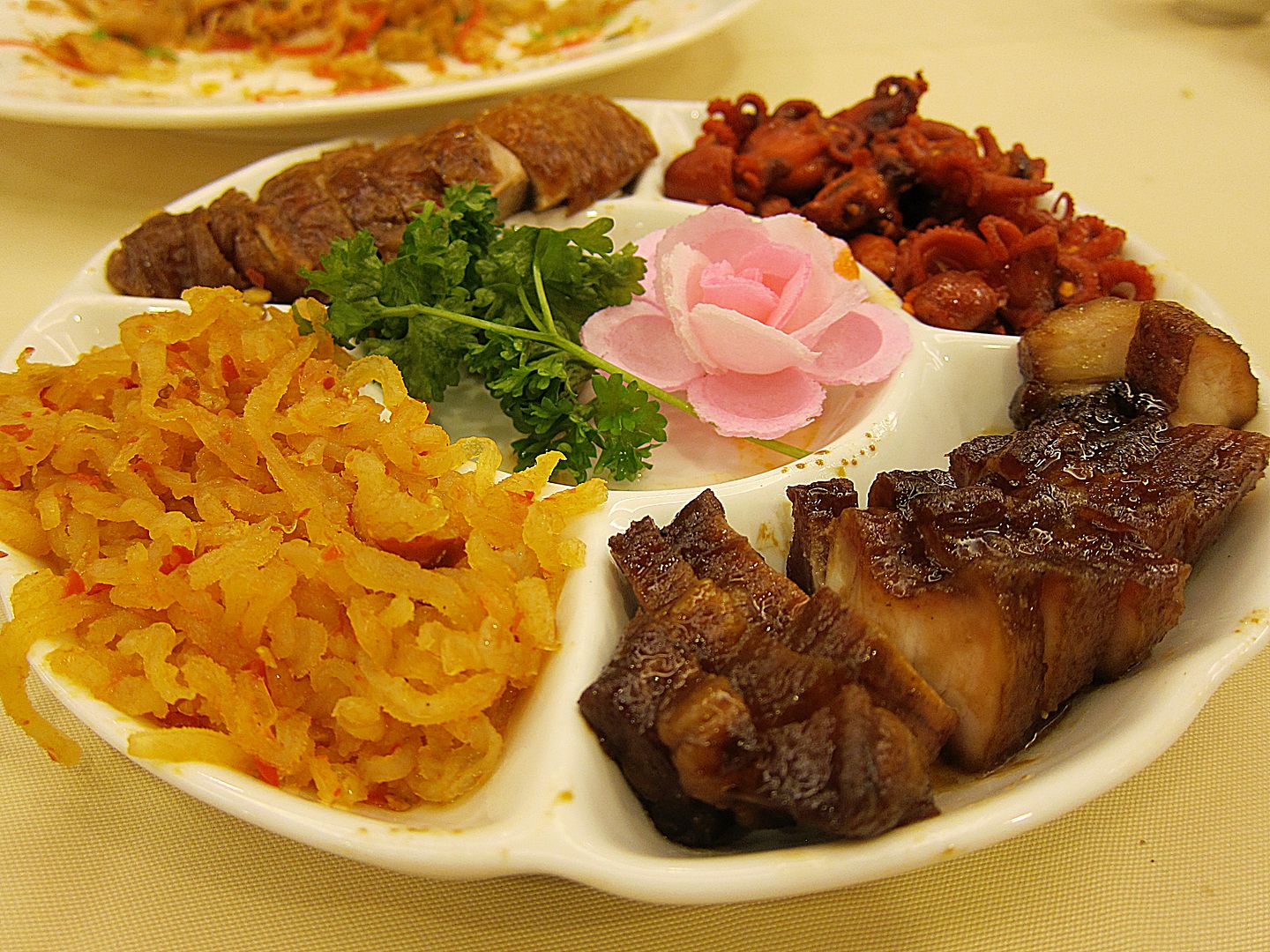 This year, the reunion dinner with my in laws was held at Ah Yat Seafood at Turf City. Despite being very packed, the food quality was not compromised and every dish turned out really well. I found the octopus appetizer and the shark's fin soup exceptionally flavourful.
Jw and I are not fans of abalone because the rubbery texture just doesn't cut it for us. I think the older folks appreciate this dish much more than the younger generation. Perhaps we really can't appreciate the finer things in life after all. LOL
True to its name, Ah Yat seafood certainly boasts a wide array of fresh, succulent seafood. The prawns were sweet, juicy and crunchy. Every bite brought tears of joy to my eyes. Ok I admit I'm exaggerating just a little. :P
The Garoupa was delicious! The meat was cooked to perfection with a mildly sweet, delicate flavour. Just thinking about it makes me salivate. I know, I claimed that after all that feasting, all I want now is a bowl of porridge, but isn't this the perfect complement to a bowl of plain porridge too? :)
It's a yearly tradition for us to take a group photo after every reunion dinner, and this year was no exception. In place of my elder sis-in-law who's on holiday overseas (how envious I am!), we had the honour of having my younger sis-in-law's boyfriend join us for the dinner. ;)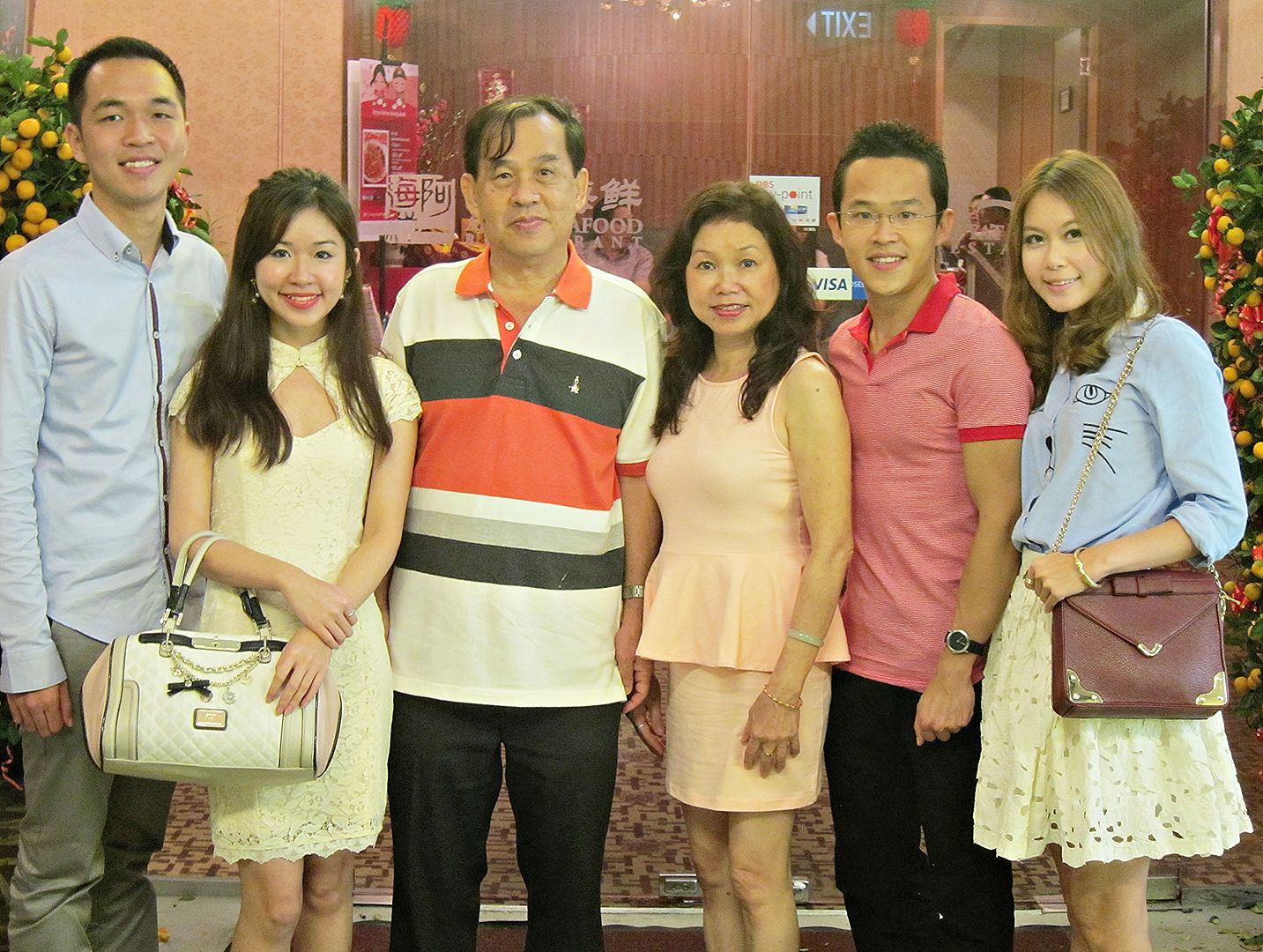 Finally, here's my outfit of the day. I wore a cat motif shirt with a poufy lace cut-out skirt from my Bangkok trip some time ago. I've been collecting anything and everything with cat motifs because they're so adorable!
Shoes: Salvatore Ferragamo
Bag: Dip Drops
Socks: Gift from Shihui