I've been so caught up with work, catching up with family and friends as well as unpacking (5 suitcases down to 1 now!) that I haven't had time to sit down and write a proper blog post. Well, now that most of my spring cleaning is done, it's about time I ended my little hiatus!
I've been very active on Instagram these days, and for those of you who follow me at

reginachow_sg

, you might have noticed that I recently received a beautifully wrapped parcel courtesy of Vanilla Mood.
Vanilla Mood is a sister brand of ClubCouture. If you love romantic lace and floral pieces (like me!), you'll definitely be in for a treat, because Vanilla Mood stocks an amazing selection of sweet, feminine apparel. It is currently based in Bangkok, but if anything catches your fancy, all you have to do is to drop them an email at hello@vanillamood.me and they'll be happy to ship it to you, wherever you are!
Earrings: Forever New
I had a hard time taking my pick from their In Her Mood collection because I would personally wear every single item in that collection. I eventually decided on a dainty lace top which you see here and I absolutely adore how the delicate white lace material stands out so beautifully against the black collar and sleeve trimmings.
Keeping the look simple and clean was my objective here, and what better way to do it than with a black asymmetrical faux leather skirt, my trusty Loewe bag and pumps from Australian label, Basque. Since I've been wearing way too much black, grey and white lately, I couldn't resist injecting a splash of colour with a silk foral blazer from Forever 21.
The black collar, juxtaposed against the floral lapels, creates an interesting contrast and for some reason, the pairing of floral and lace always has a mood-lifting effect on me. Does it have the same effect on you? ;)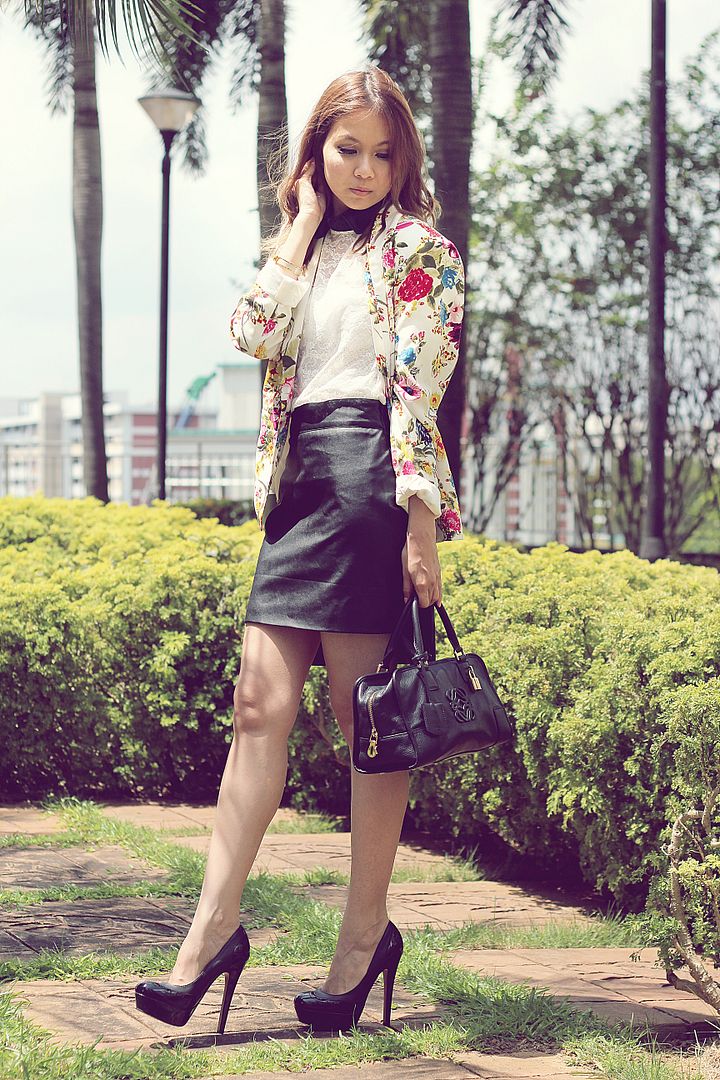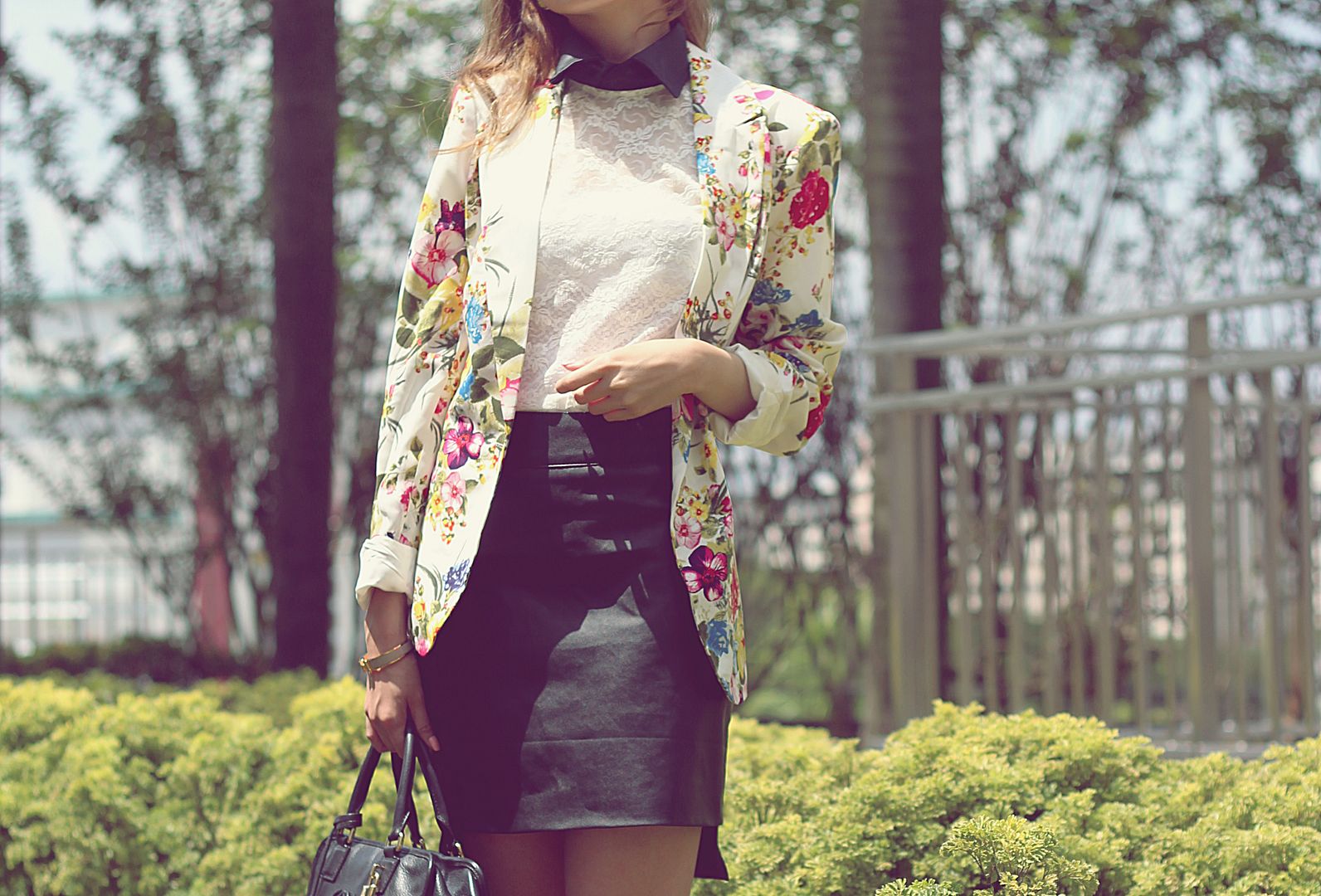 I'll be back soon with more backdated posts, so do watch this space! :)