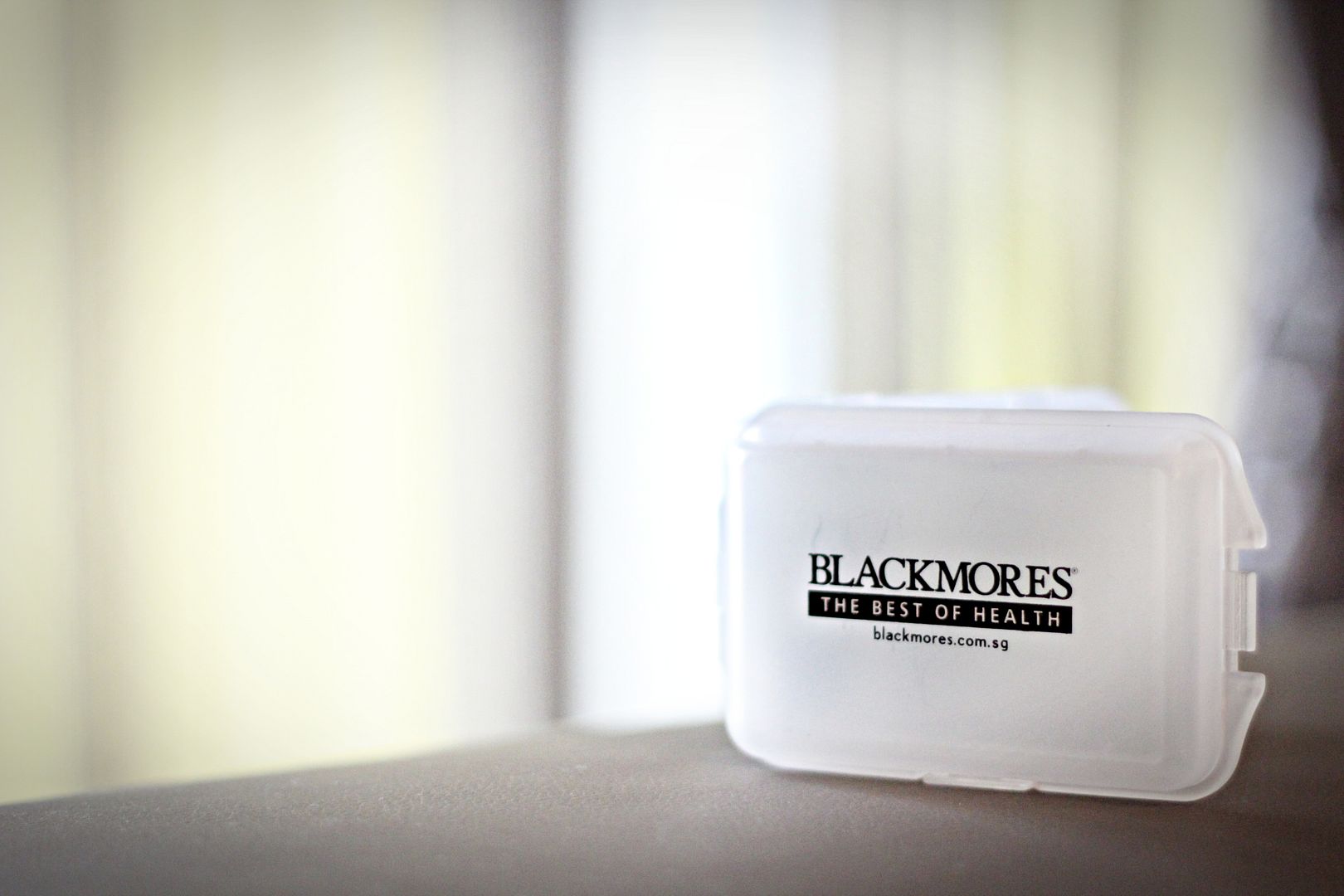 Blackmores held a bloggers event at Cookyn Inc in mid March to celebrate the launch of Blackmores Radiance, their new skincare supplement, but I couldn't attend as I was in Sydney then.

It was a pity but they were kind enough to sponsor 2 packs of Blackmores Radiance for me to try out when I got back to Singapore. I've to thank Karen for passing the goodie bag to me! The supplement came together with a pillbox and a nail buffer. How very

thoughtful

. :)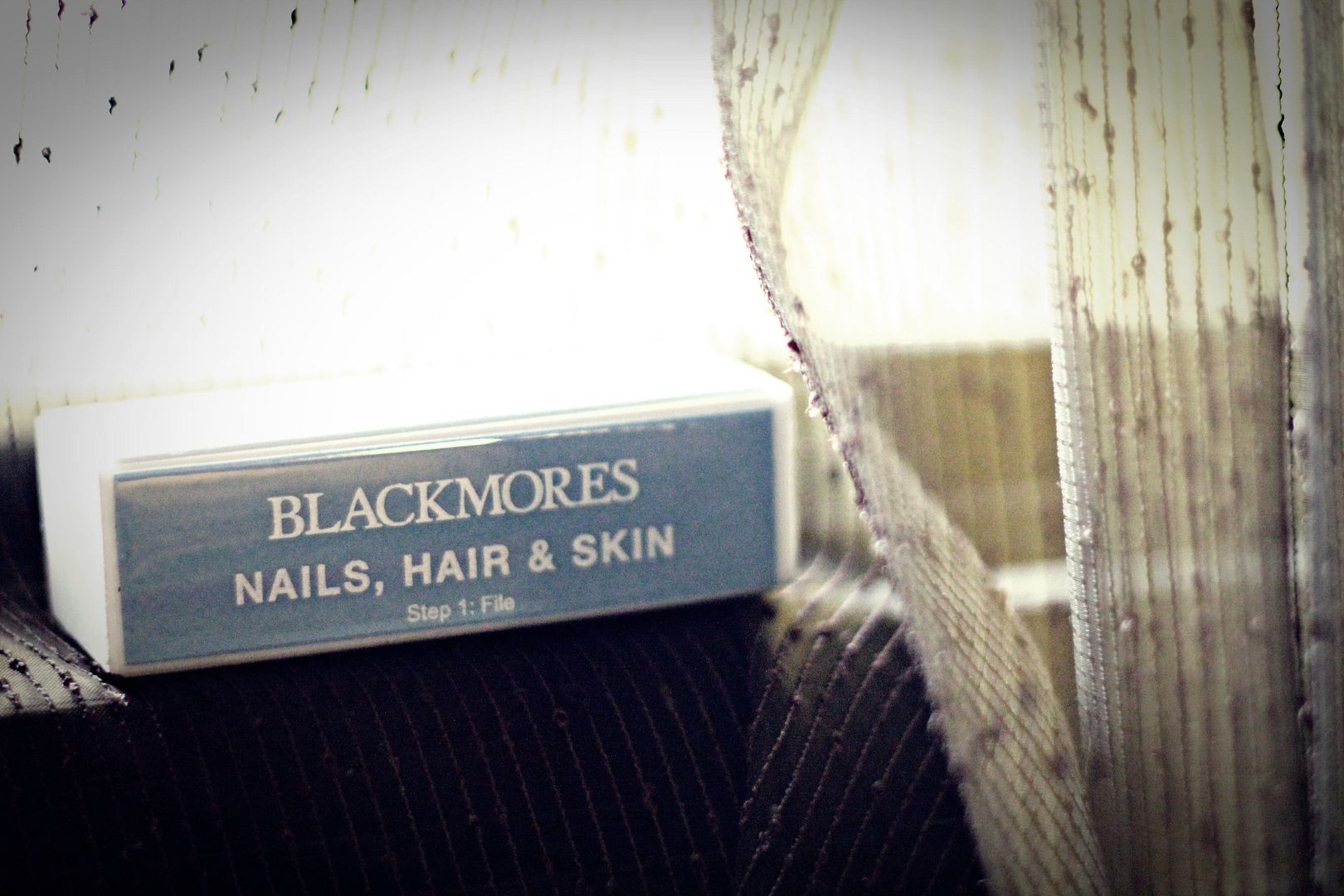 Now, did you know that skin ageing happens from inside out? That's pretty scary, because it means that creams, sunblock and facial treatments alone are insufficient to delay the effects of ageing!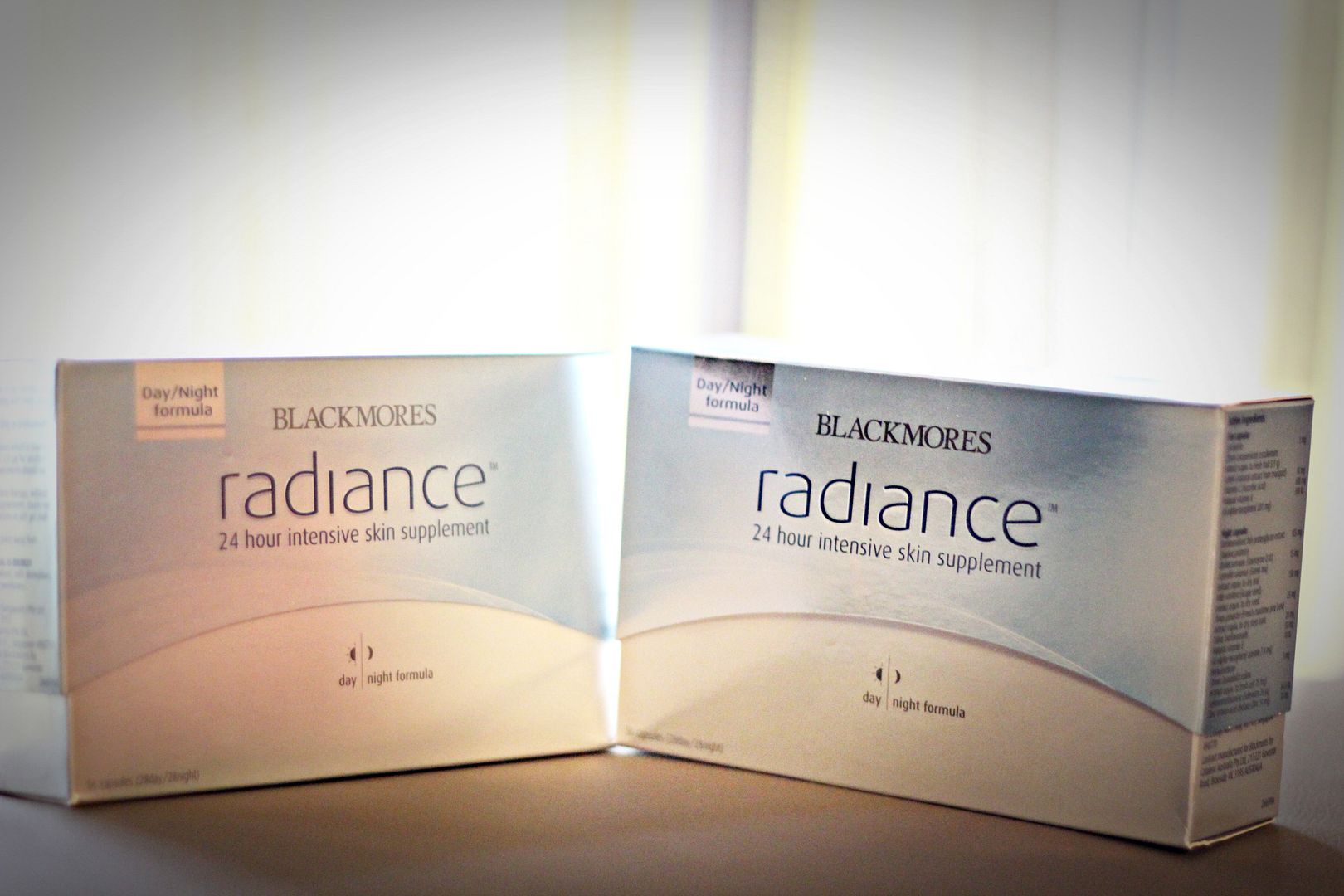 Well, that's where Blackmores Radiance comes to the rescue! Rich in marine collagen and antioxidants, Blackmores Radiance's 24-hour anti-ageing formula works around the clock to ensure that your skin looks healthy and radiant all the time.

Each pack comes with capsules for both day and night use. The ingredients for the day and night capsules are different, so you can take both capsules together to save time. It's great for busy ladies who are constantly on the go, juggling between work, family and friends.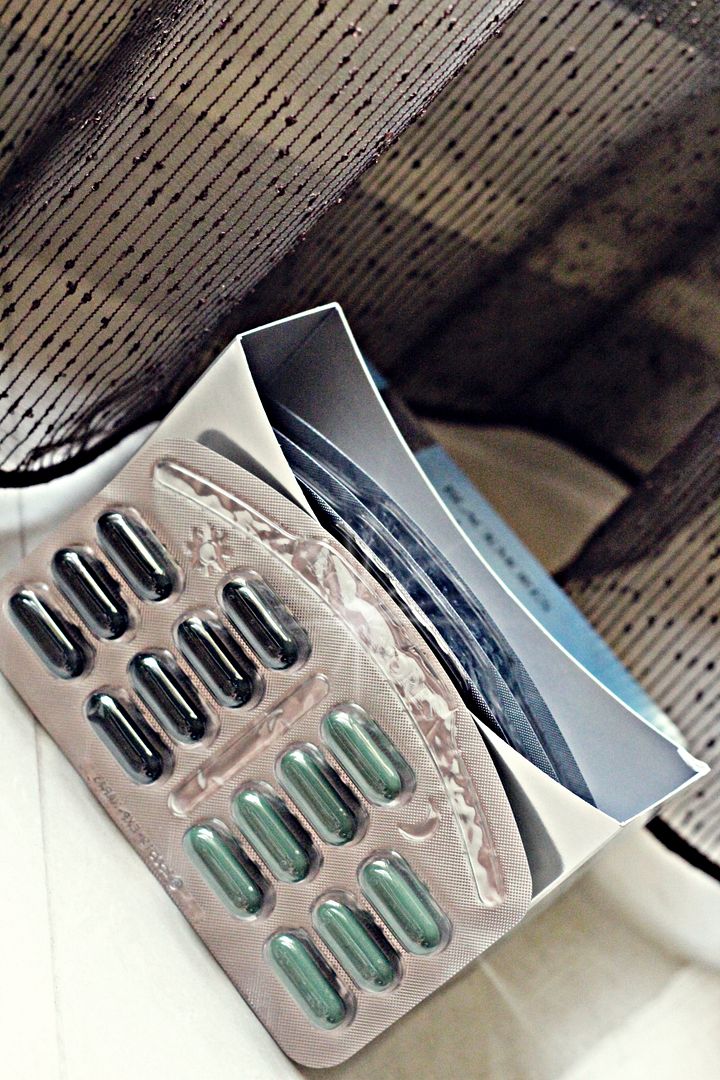 When both day and night capsules are taken in combination, Blackmores Radiance will:
Reduce fine lines/wrinkles and tighten pores
Decease premature ageing effects of sun damage
Visibly reduce uneven pigmentation and skin tone after 12 weeks
Increase skin moisture and hydration
Enhance skin elasticity
Maintain integrity and structure of the skin

Assist with collagen production, skin regeneration and renewal



I started taking the supplement just two weeks ago and already, my friends have commented that my skin is glowing! I also feel that my skin feels more supple and my cheeks have a natural flush even when I don't have any blusher on.
I have been leading a very hectic lifestyle since I got back to Singapore, with barely 6 hours of sleep everyday and I don't use much make-up on my face (I only use eye makeup and a touch of blusher), so Blackmores Radiance has got to be the only reason why my skin is looking good!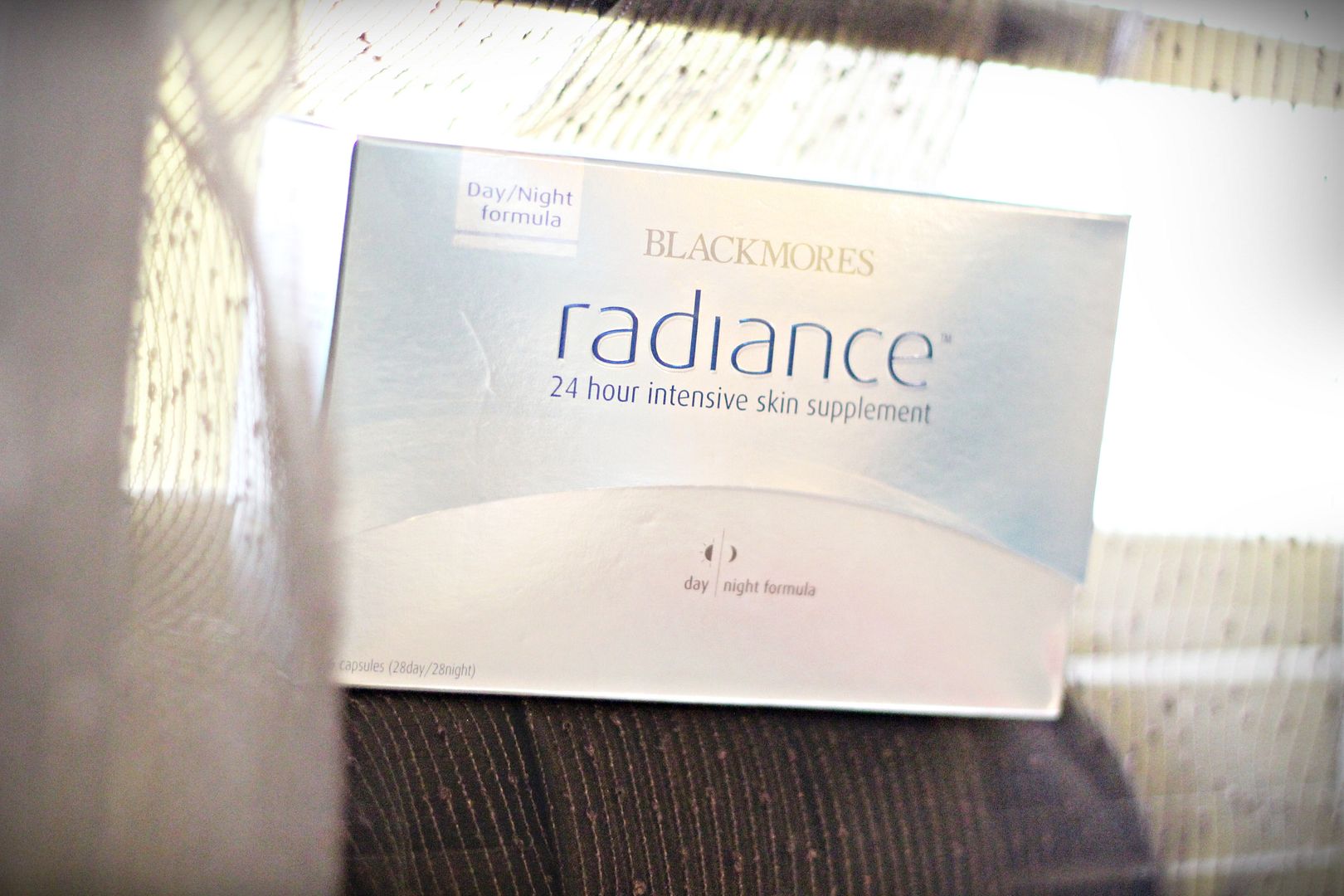 Originally, I intended to blog about Blackmores Radiance only after finishing both packs, but the effects after 2 weeks and comments from friends made me so excited, I thought I should quickly share this information with my readers so all you lovely ladies can go get this fabulous skin-loving supplement for yourself too!
For those of you who are inerested, it retails at

S$123 for a box of 56 capsules (28 day and 28 night)

and is available at all leading pharmacies.